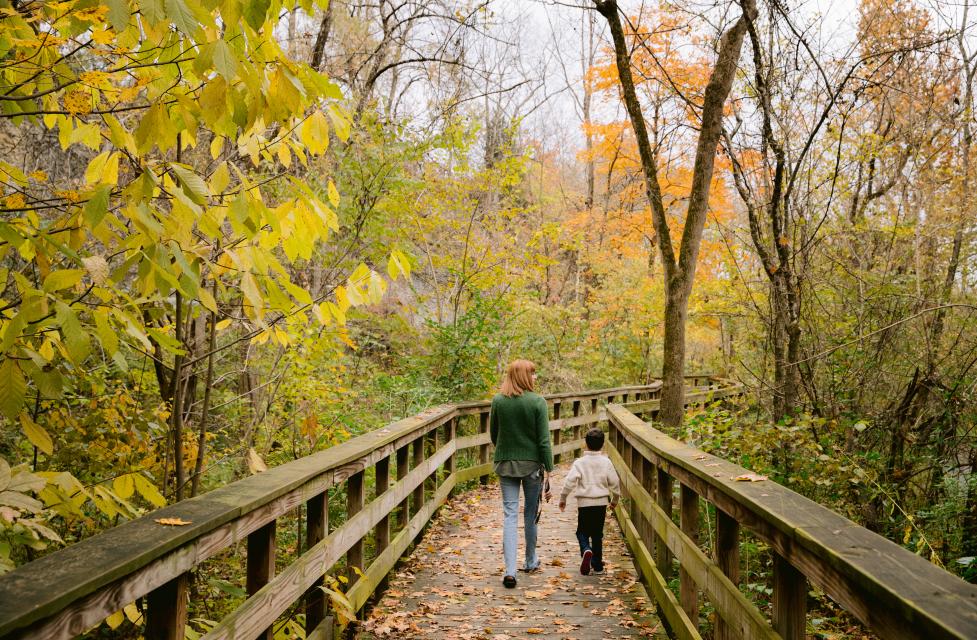 It is finally beginning to look and feel like Fall here in Dublin, Ohio! With more than 60 developed parks and countless outdoor hidden gems & attractions, Dublin is the perfect place to get outside and see fall color. Check out our list of 11 places to see fall unfold in Dublin, Ohio.
Darree Fields is one of Dublin's largest parks with over 151 acres. It is home to 7 baseball diamonds, 18 soccer fields, 4 shelter houses, a dog park, an accessible playground, and public art. "Going, going… gone!", a piece of public art commissioned by the Dublin Arts Council, consists of a bronze baseball bat striking a symbolic ball. The ball is shaped like an alarm clock and the trajectory of its path is marked by a series of colorful yellow discs emblazoned with the words "Going." The final piece in the chain is a doorway that stands at the entrance to the woods, inviting visitors to step in to travel the path and gather the thoughts and memories they have let pass away over time.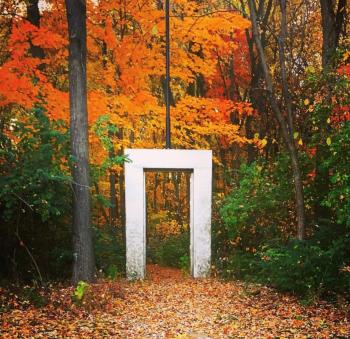 @snackerson snapped this shot of the doorway to the woods at Darree Fields.
This 73-acre park is home to a playground area, a shelter house, lighted tennis and basketball courts, softball and baseball diamonds, a concession stand, and multipurpose playing fields. There is plenty of room to explore and play in the fall leaves! Avery Park is also home to the "Out of Bounds" sculptures, the perfect fall photo op.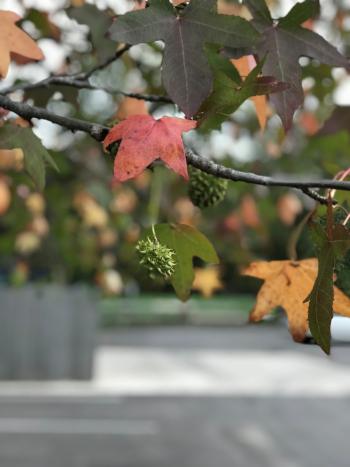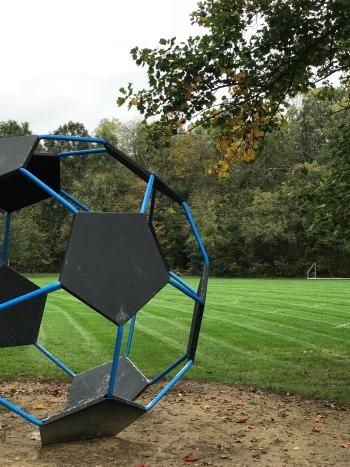 Fly through the trees among the fall foliage at ZipZone! With options for ages 4 and up, everyone will love to spend a day of outdoor fall fun at one the area's most adventurous attractions.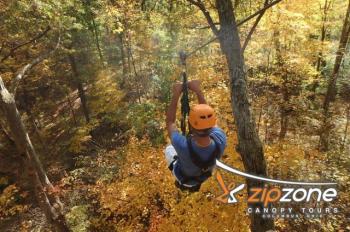 Along with picnic shelters, viewing decks, and great hiking, this park is known for the beautiful waterfalls. While the waterfalls are beautiful all year round, there is something about hiking through the auburn colored woods to the falls covered in fallen leaves.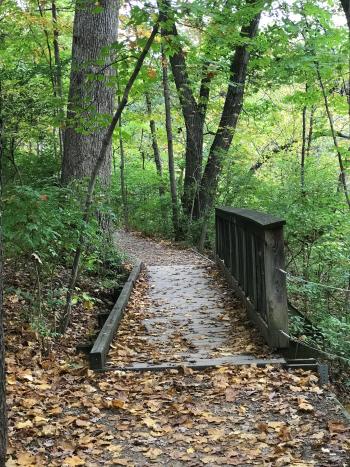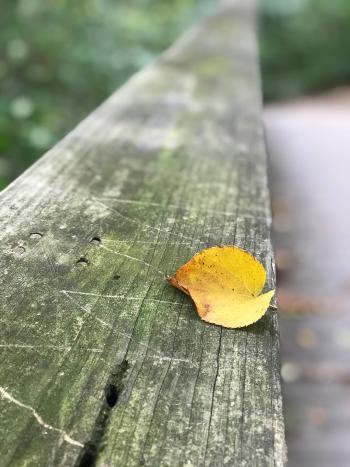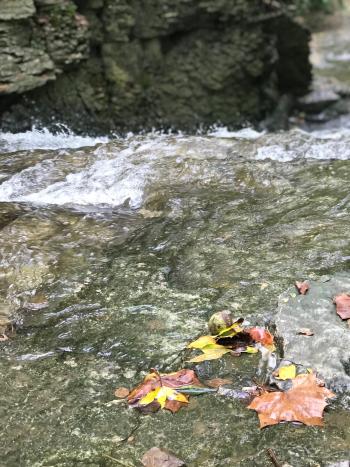 Kiwanis Riverway Park
Located on the east shore of the Scioto River, this park provides a boardwalk trail through the wetlands with amazing views of the birds and flora. Take the path down to the river and see how the banks of the river are flanked in beautiful fall color. You may even discover some hidden artwork.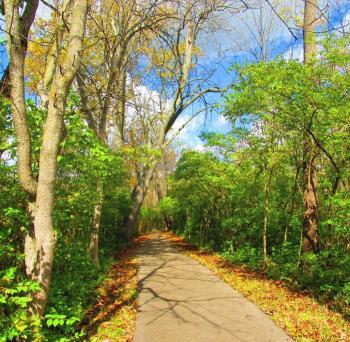 @beadamame documented this snapshot of fall color at Kiwanis Riverway Park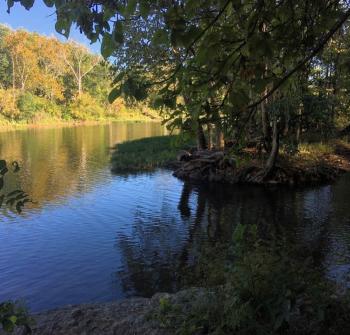 @monkeypox admired the fall foliage on the banks of the Scioto River.
This you-pick farm is fun for the whole family! Rows of pumpkins and fresh seasonal vegetables will give you the perfect dose of fall color. Pick your perfect pumpkin or stop by on Saturday mornings for fresh donuts. Jaquemin Farms will most definitely give you that fall feeling.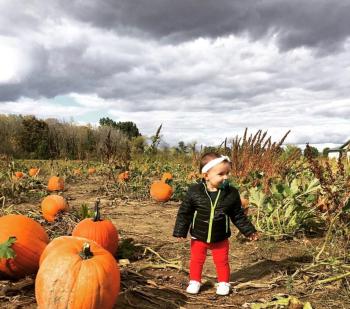 @ashieannefit4 snapped this shot of her daughter picking her perfect pumpkin.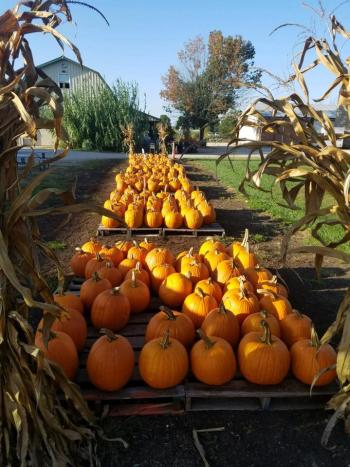 This 35-foot waterfall is surrounded by foliage that turns the perfect shade of fall this time of year. If you thought the falls themselves were beautiful, you should see them covered in fall foliage. Walk down the wooden stairway to discover fall color at its finest.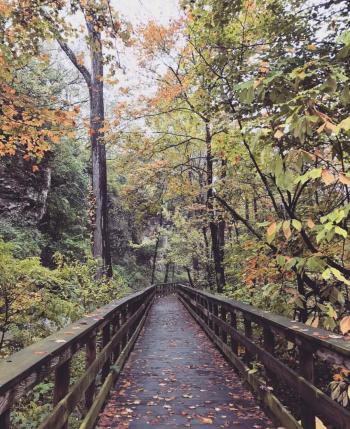 @amandawowkcreative walked the scenic boardwalk to Hayden Falls.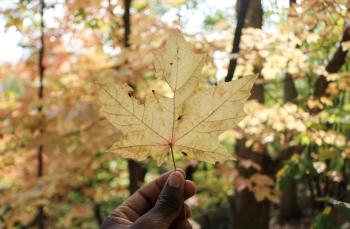 @drjotengii admired the fall foliage up close.
M.L. "Red" Trabue Nature Preserve
This park has been described as a "haven for nature lovers". With nesting areas for birds and vernal pools for amphibians like frogs and salamanders, there is plenty to see at this 90-acre nature preserve.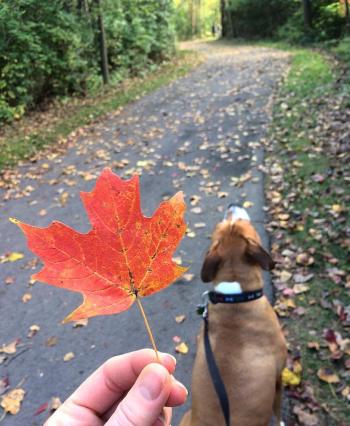 @balancinglemons walked her pooch through the fall color.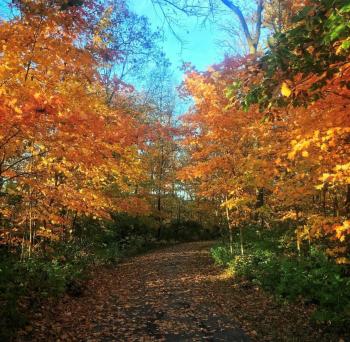 @brittnivalen biked through the fall trees at M.L. "Red" Trabue Nature Preserve
There are more than 1,000 acres of open space and wetlands to explore at Glacier Ridge Metro Park. Play a round of frisbee golf and enjoy the great outdoors here in Dublin, Ohio or take a walk along the 25-foot observation deck to get a birds-eye view of the beautiful fall foliage.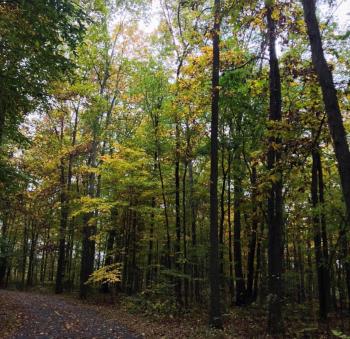 @gobucksgal snapped this shot as the leaves began to change.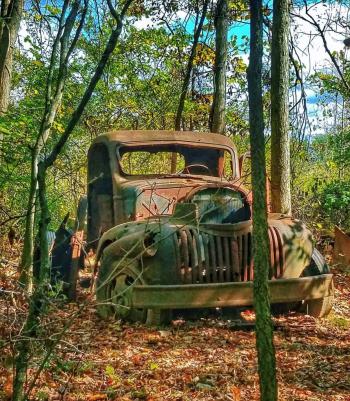 @mpg6015 came across this abandoned truck while exploring Glacier Ridge Metro Park.
Glick Park (O'Shaughnessy Dam Overlook)
This is perhaps the best place to get a wide view of the Scioto River. Take a walk out to the scenic overlook and see how fall color flanks the banks of this Dublin landmark.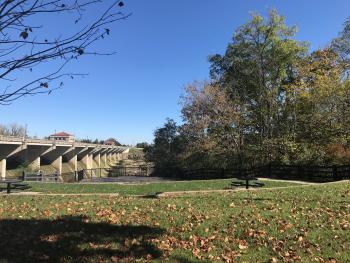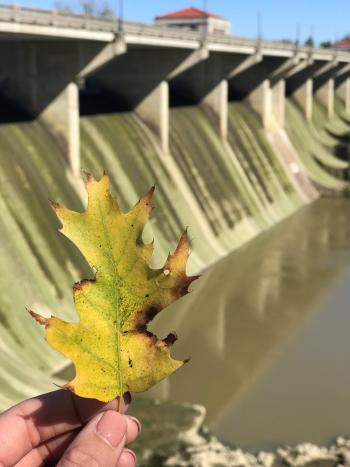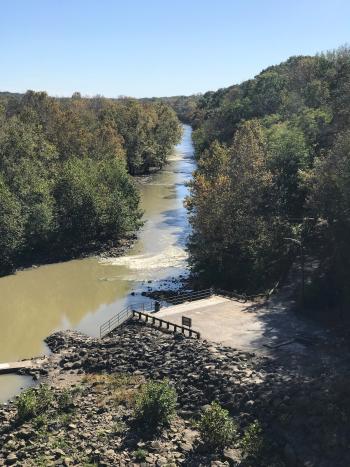 From changing trees and fall foliage to fall-themed treats and home decor, Downtown Dublin is taking on the hues of the season. Find fall flavors at places like Winans, Jeni's, and Johnson's Ice Cream or freshen up your fall wardrobe with new items from Boho72.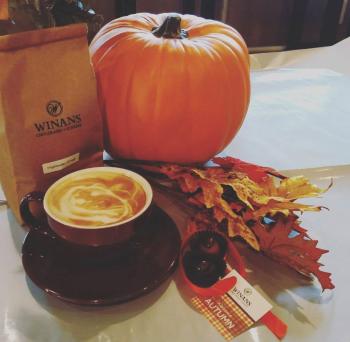 For more travel inspiration, click here.