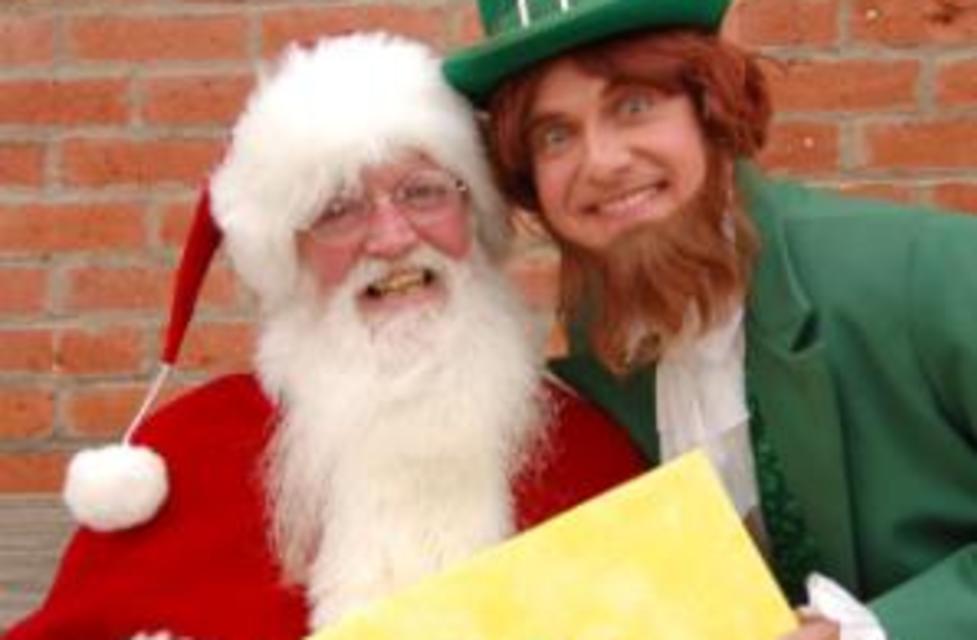 Finding the perfect Christmas gift for someone special can be difficult.  Sifting through magazines and clicking on websites can be downright exhausting.  I too have fallen victim to the "I'll just get a gift card" cop-out.  This year, let me help you become the ultimate gift giver – with a touch of our Irish attitude, of course!  With less than two weeks left until the big day, here are 12 gifts that can only be found in Dublin:
1.       A claddagh ring from Ha'penny Bridge Imports – What's better than the gift of love, loyalty, and friendship?  A piece of jewelry to symbolize it!  Claddagh rings are traditionally given as friendship rings, engagement rings, or from mothers to daughters when they come of age.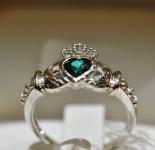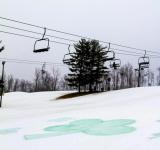 2.       Passes to Mad River Mountain – Hit the slopes with your loved ones.  Mad River is the perfect resort for beginners and experts alike.  Skiing and snowboarding not your thing?  Mad River's Avalanche Tubing Park was just named one of USA Today's Top 10 Sledding Hills.  Use your passes the last weekend before St Patrick's Day and you'll experience special courses and a celebration with Irish food and drink.
3.       A weekend getaway at the Irish Approved Cloverleaf Residence Suites - Add a touch of romance with their Irish Romance gift baskets, available all year round.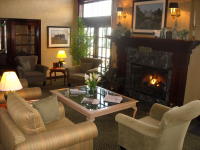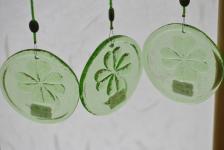 4.       Local artwork from the Dublin Arts Council – It doesn't get much more unique than with authentic artwork and crafts by local artists at the Arts Council's Celtic Corner.
5.       Dublin Village Tavern gift card – I know I said gift cards are lame, but this one is your golden ticket to authentic Irish cuisine.  Their Irish Sliders won this year's Historic Dublin Restaurant Slider Challenge, so they will not disappoint.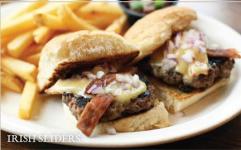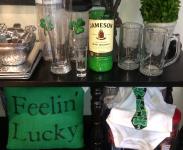 6.       An Irish Approved gift from Boho 72 – From glassware and home décor to trendy apparel, you can always find unique items at Boho 72.  They get new stuff every week, and are always reasonably priced!
7.       "My Irish Blend" or "Kiss Me I'm Not Irish" tea from Tehku – Warm up someone's holidays with some hot tea.  Goes great with their Green Tea Scones!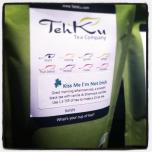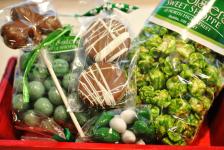 8.       Shamrock snacks from Sister's Sweet Shoppe – It's the holidays, so there's no better time to stock up on treats like green mint brownies and green popcorn from the Sisters.  And while you're in there, grab one of their signature fruitcakes!
9.       Round of golf at Golf Club of Dublin – You'll hit a hole in one when you give the gift of golf this Christmas.  After playing the 72 par, British Isles-inspired course, relax in the Club's Irish Pub.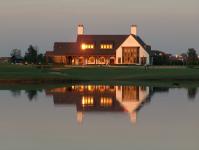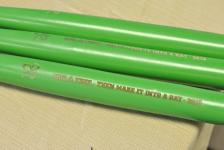 10.   Phoenix Bats Factory Tour – Gather your whole clan and watch big league baseball bats manufactured right in front of your eyes!  You'll receive a shamrock engraved mini bat at the end of your tour.  This gift will definitely be a home run among kids and baseball fans.
11.   A keepsake bracelet made at 1 Stop Bead Shop – There is something extra special about handmade gifts.  1 Stop Bead Shop has a variety of Irish themed beads for you to add that "lucky charm" to your bracelet.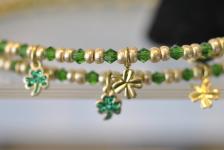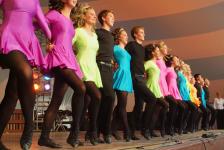 12.   Tickets to the Dublin Irish Festival – Give the gift of the ultimate Irish experience with tickets to the biggest 3-day Irish festival on the planet.  Your loved ones will be immersed into 30 acres of Irish culture, entertainment, food, sports, and goods.  Held the first weekend in August, they will have plenty of time to perfect their jig!