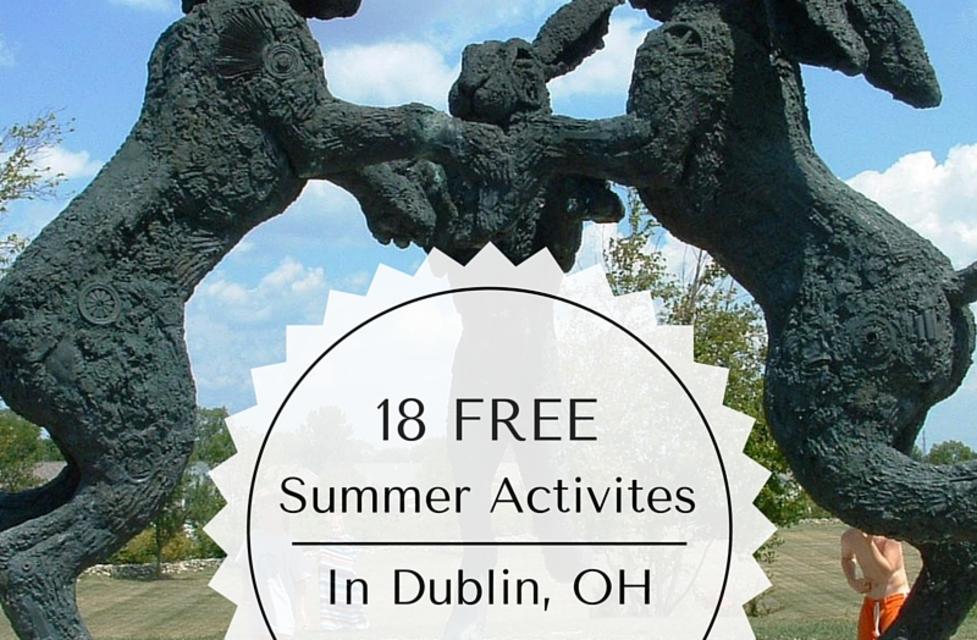 The bees are buzzing, the heat is blazing and the Dublin shamrocks are beaming, meaning one thing... Summer is here! Finding activities to do each day is hard, but Dublin is filled with FREE summer activities to enjoy without hidden fees. Here's a list of 18 FREE things to do this summer:
1. Irish Fairy Doors of Dublin Trail- Head down to Historic Dublin and complete the nation's first Irish Fairy Doors Trail. Find all seven resident fairies, fill out your Passport and turn it in for a FREE prize. This is the perfect way to explore the shops of Historic Dublin while enjoying time outside as a Fairy Finder.
2. Hayden Run Falls- Enjoy the area's natural beauty at Hayden Run Falls. Hike around the falls while taking in the scenes, and don't forget your camera! These falls make a beautiful backdrop for photos.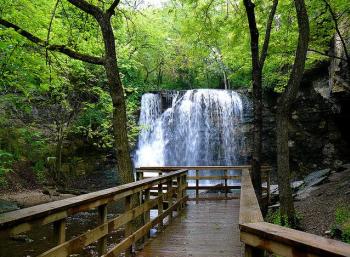 3. Ballantrae Splash Park- Splash through the Ballantrae Splash Park during the hot summer days. Pack a picnic, wear your swimsuit and run through the fountains while looking up at three giant dancing bunnies.
4. Riverboxes- Do you like exploring for hidden things? Dublin's Riverboxes are the perfect mix of art, geocaching and nature to provide a great opportunity for you to hunt through paths to discover hidden artwork long the Scioto River. Find all Riverboxes and earn a geocoin. 
5. Art in Public Places- Grab your cell phone and take the "Cell Phone Tour" through Dublin to see some of the most popular public art throughout the city. Learn about the artists and inspiration of Dublin's public art installations.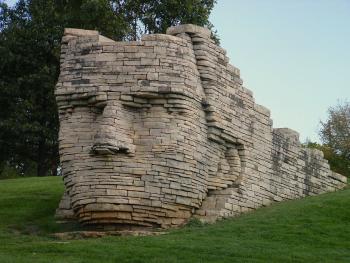 6.  Indian Run Falls- This natural waterfall is the perfect place to take pictures along your hike. It provides gorgeous falls, natural greens and a great exercise for an afternoon out of the house.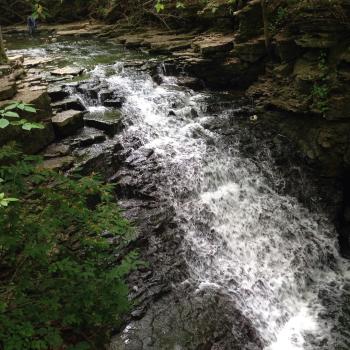 7. Sunday's at Scioto- Enjoy a weekly concert at the Scioto Park. Bring a blanket and take your pick of food trucks and Menchie's Frozen Yogurt (part of the proceeds go toward Sunday's at Scioto).
8. Dublin Arts Council Gallery- Take time to admire rotating local and regional exhibits in a beautifully lit gallery presented by the Dublin Arts Council. 
9. Disc Golf- Frisbee golfing is the latest craze. It's a great activity for larger groups and provides great exercise while enjoying the beautiful weather. Don't forget to bring your own Frisbees when you head over to Glacier Ridge Disc Golf Course!
10. Dublin Irish Festival- Kids 12 and under get in free every day at the Dublin Irish Festival. On Sunday, donate a canned food item before 11am and receive FREE admission. Learn more.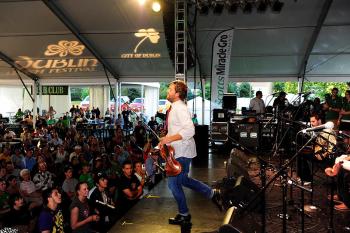 11. Coffman Homestead- Learn about some of the history of Dublin at the Coffman Homestead. This one-room school exhibits the history of what Dublin was before the modernization of the 20th century!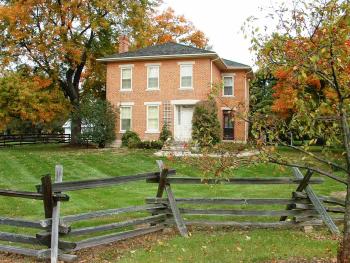 12.  Wendy's Flagship restaurant- The Wendy's flagship restaurant is not your average Wendy's… Learn about all of the different stages the company took along their journey to the top, find historic items and memorabilia like the 1996 Olympic torch carried by Wendy's founder, Dave Thomas, and the Waterford Crystal hamburger.
13.  Parks/Bike Trail- Dublin is proud to be home to 60 parks and open spaces as well as 100+ miles of bike path. Get your steps by exploring all of the scenic views along these breathtaking outdoor paths and parks!
14. Irish Second Saturday's- Come to Historic Dublin for a Saturday spent outside. Enjoy live Irish music, entertainment, themed arts crafts and discounts on shopping throughout the district.
15. 4th of July Parade- Pick your seat along High or Bridge streets for Dublin's annual 4th of July Parade. Festivities start at 8:00am so get here early for the best seat in town!
16. 4th of July Celebration- Forth of July doesn't end after the parade, head to Coffman stadium for a live performance from Joan Jett and KC & The Sunshine Band and fireworks to celebrate your independence.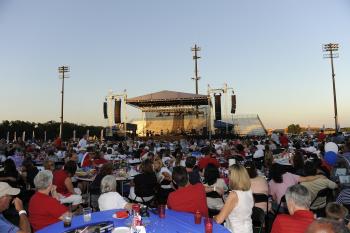 17. National Archery Tournament- The Buckeye Classic, which is an USAT Qualifier Series Event, will house the top archers across the US to bow their way into the 2016 Olympic Games. Head to Darree Fields to experience this special, top of the line event!
18. Dublin Public Library- With kid's programs, thousands of books and more there's no better place to stay on top of your game than expanding your mind at the Dublin Public Library.
Whether you like to explore, run, read or make a splash, Dublin is full of FREE activities with NO hidden fees. Take advantage of the warmer months while the kids are out of school! Use #SoDublin to capture your adventures and to be featured on our website.