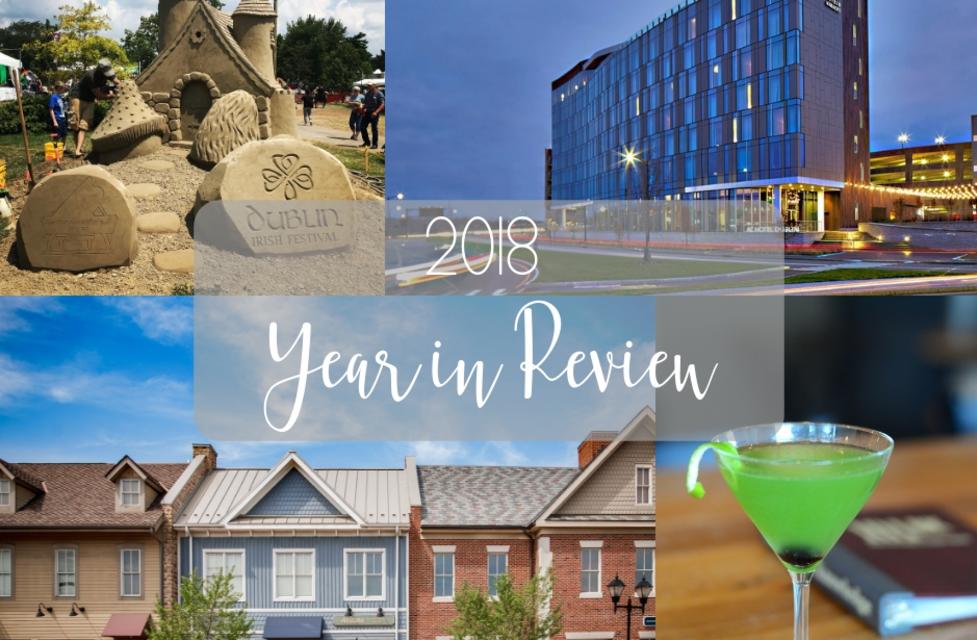 2018 brought with it new additions to Downtown Dublin, the 31st Dublin Irish Festival, another year of world class golf at the Memorial Tournament, the Dublin Celtic Cocktail Trail and so much more. Check out the things you loved most from our social media and blog this year! 
1. 2018 Dublin Irish Festival Sand Sculpture. With the end of every Dublin Irish Festival comes a new, unique sand sculpture. We probably say this every year, but this might be our favorite yet!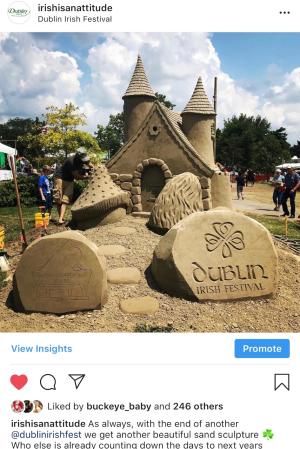 2. VASO Igloos. VASO's rooftop patio got even more beautiful with the winter addition of their igloos - complete with cozy chairs, blankets, heaters, a remote call pod and changing LED lights.
Photo Credit: @maesie_daisy
3. Field of Corn Rainbow. We've said it before and we'll say it again - we truly believe all rainbows lead to Dublin. Check out this amazing shot of the perfect rainbow over Dublin's famous field of corn.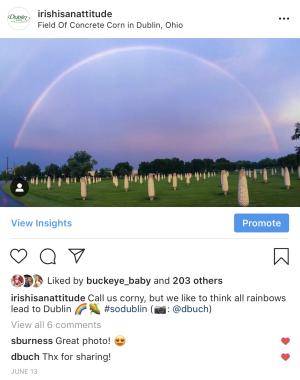 Photo Credit: @dbuch
1. Dublin Irish Festival Dance a Jig. We kicked off day 1 of the 31st Dublin Irish Festival by bringing you a live video of the Richens-Timm dancers taking to the stage. Want to join us in 2019 to see the performances in person? Find out more about the 32nd Dublin Irish Festival here.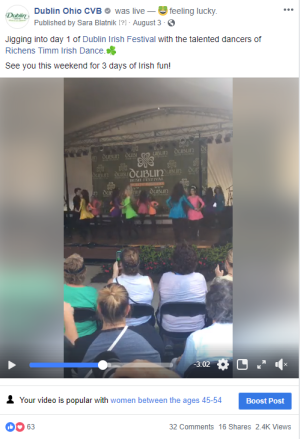 2. St. Paddy's Day Parade. Couldn't be here for this year's St. Paddy's Day celebration? No problem! Viewers tuned in to our live stream to see the whole St. Patrick's Day parade as it made it's way through Historic Dublin. Make sure you join us in 2019 to see everything up close! Get more details here.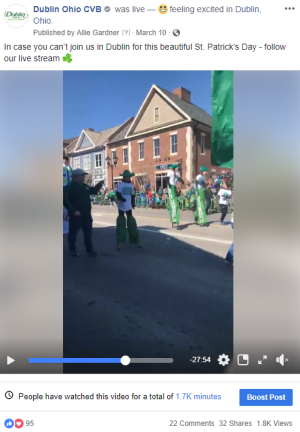 3. Opening of the Celtic Cocktail Trail. Dublin's Celtic Cocktail Trail launched on February 1st. This new experience allowed visitors and residents to explore the best in dining and craft cocktails in Dublin, with an Irish twist. Find out more about the trail here.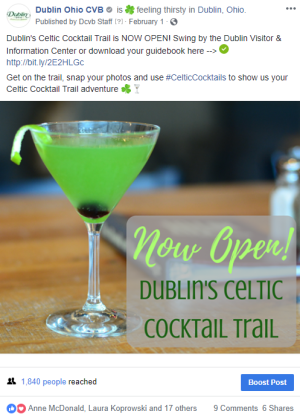 1. 8 Man Made Hidden Gems in Dublin, Ohio. Dublin is home to all kinds of hidden gems! From public art and riverboxes to waterfalls and skate parks, some of our favorites are man made. Here are 8 and where to find them.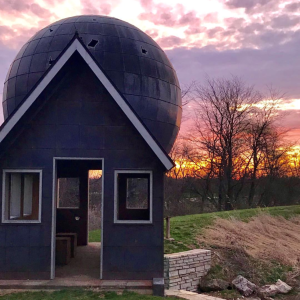 2. What You Need to Know About Dublin's Celtic Cocktail Trail. After launching the Celtic Cocktail Trail in February, we brought you this blog with everything you needed to know about how the trail works, where to find each stop and answers to all your frequently asked questions. Check it out here.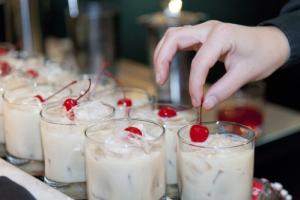 3. An Inside Look at The Avenue in Downtown Dublin, Ohio.  When The Avenue opened in Dublin, we brought you inside look at this cozy, upscale tavern and all the things that make it special. Find out all the reasons we know you will love it here.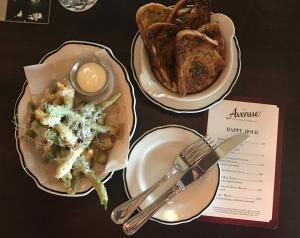 4. Dublin's Best Happy Hours. Whether you're a beer and appetizer lover or a wine connoisseur, we brought you a list of our favorite happy hours for every taste. Check them out here.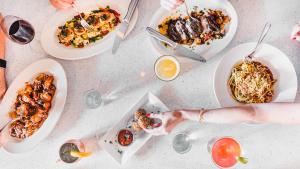 5. 6 Reasons to Visit Dublin While You're in Columbus. Just a short drive from Downtown Columbus, Dublin offers a vibrant downtown, unique hidden gems, trendy dining and unique attractions. Click here to check out all 6 reasons it's worth the short drive to Dublin while you're visiting Columbus.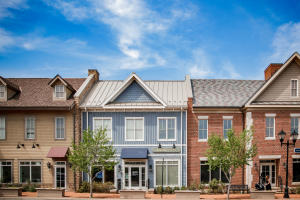 Not following us yet? Find our pages below.