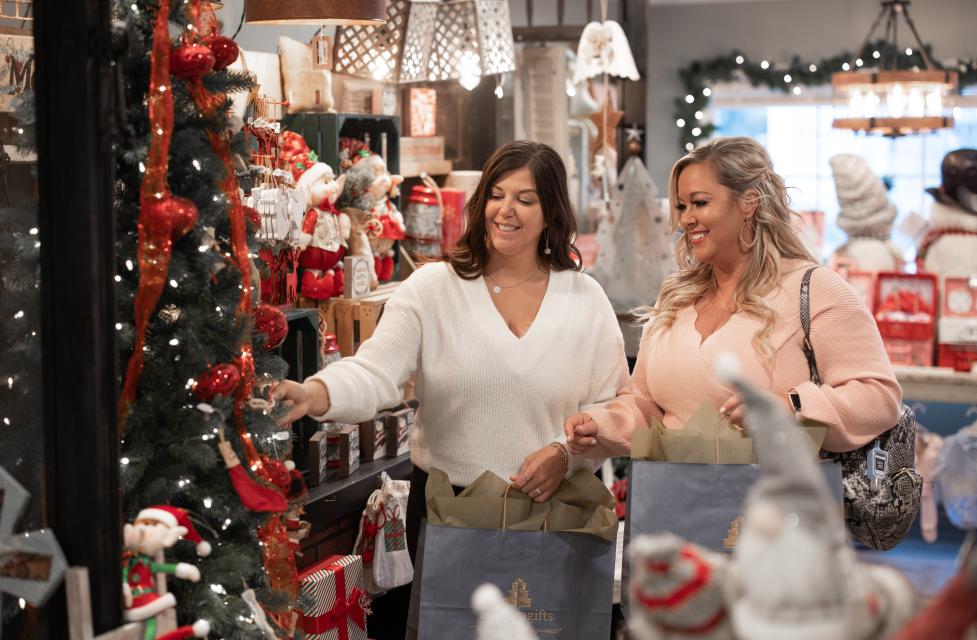 With a long list of people to buy for it can be hard to find the perfect gift for everyone. Dublin's community is here to help! We asked some of our notable community members to share some of their favorite gifts. Check out their suggestions and more in this year's holiday gift guide.
For the Athlete 
Gift Pick: "On Our Sleeve" Hoodie from Bend Active  
Buy: Bend Active, Buy Here, 4544 Bridge Park Ave, Dublin, OH 43017 
"I chose the "On Our Sleeves" hoodie from the Christina Day Collection because I understand the importance of mental health in all individuals, especially while competing in sports. Not only is the Christina Day clothing line super stylish, it is also supporting a very important cause: The National On Our Sleeves Movement to support children and young adults living with mental illness.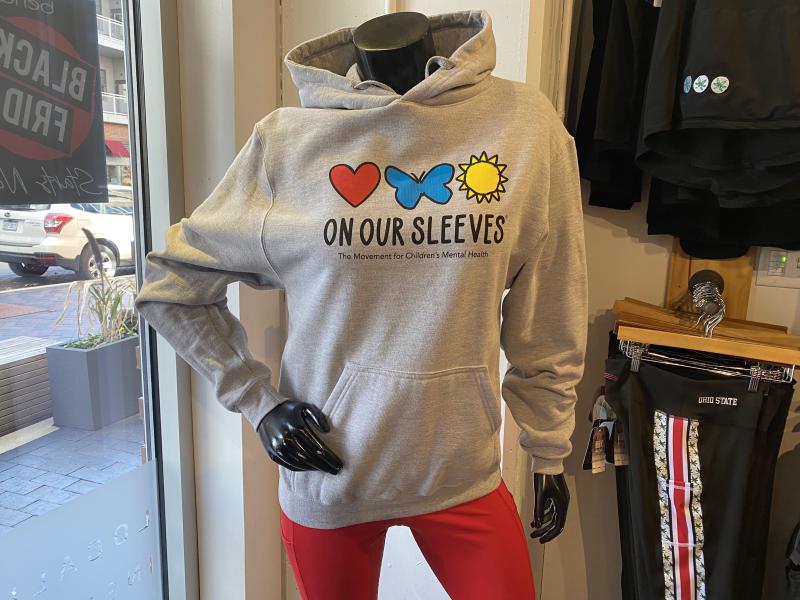 Other Ideas for the Athlete 
Woodhouse Day Spa: Sports Massage, Buy Here, 19 North High St, Dublin, OH 43017 
Give the athlete in your life a chance to relax and give their muscles the treatment they deserve with a sports massage from the Woodhouse Day Spa. Click here to redeem a bonus gift card. 
Reuse Revolution: Reusable Water bottle, Buy Here, 6750 Longshore St., Dublin, OH 43017 
Hydration is key to an athlete's performance. Help your athlete stay hydrated and help the planet with an insulated stainless steel water bottle from Reuse Revolution at North Market Bridge Park.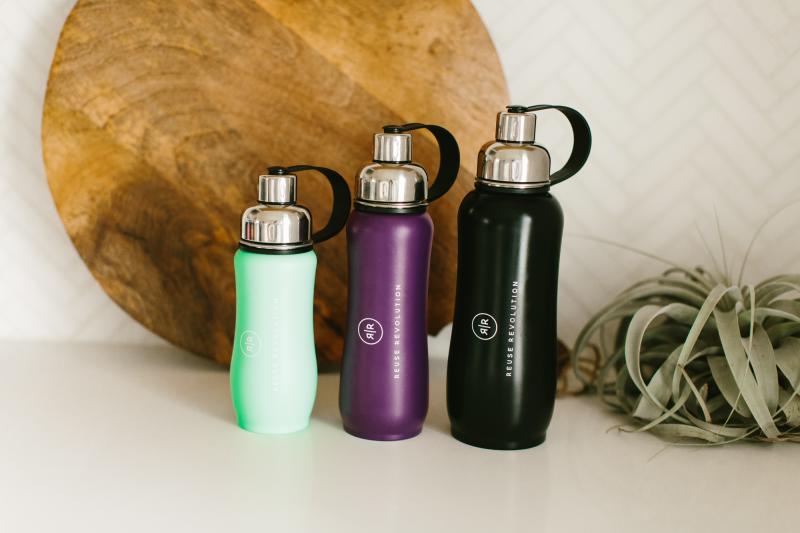 Phoenix Bats Factory Tour: Buy Here, 7801 Corporate Blvd. Suite E, Plain City, OH 43064 
Round up the baseball fanatics in your family and show them how a piece of wood is transformed into a major leaguer's best friend with a tour at Phoenix Bats. 
For the Traveler 
Getaway Brewing Co.: Gift Card, 108 N. High St., Dublin, OH 43017 
Travel the world without leaving Dublin! Getaway Brewing Co. features beers, wines and cocktails that will take you on your new favorite vacation, great for anyone who's been bitten by the travel bug.  
Extravagifts: Dublin Link Etched Wine Glass, Buy Here, 24 North High St. Dublin, OH 43017  
The Dublin Link Pedestrian Bridge has quickly become a travel destination for travelers near and far. These etched wine glasses from Extravagifts make the perfect gift for that out-of-state guest you're hosting this holiday season.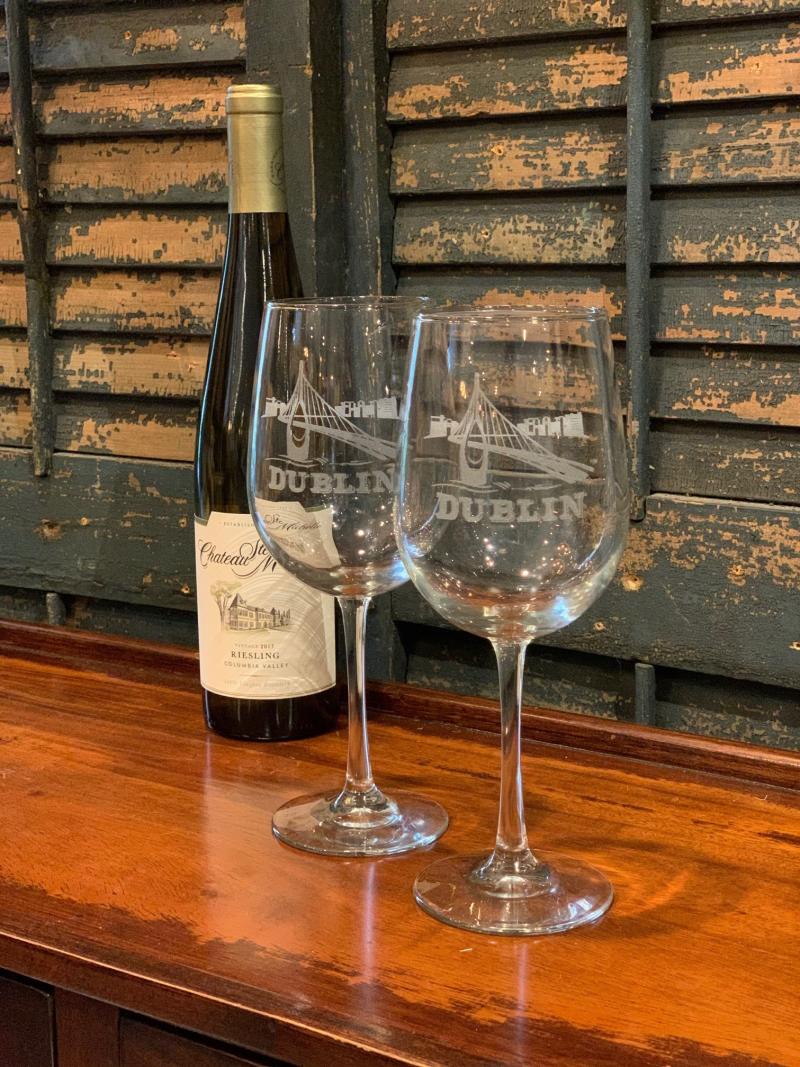 AC Marriot Hotel: One Night Stay, Book Now, 6540 Riverside Dr., Dublin, OH 43017    
Is distance keeping you from a loved one this holiday season? Give them the ultimate gift by bringing them to you! The AC Marriott sits right on the Scioto River and provides breathtaking views of Downtown Dublin from its rooftop restaurant, VASO. Click here to redeem 20% off. 
For The Foodie 
"Every holiday season, I love taking a moment to enjoy a family favorite from my mother's kitchen: pan de polvo or powdered sugar cookies. I encourage everyone to explore Dublin's bakeries and sweet shops to find local ingredients for their own beloved treat or to try something new so they can start their next holiday tradition." 
Some of Dublin's best bakeries:  
More Foodie Gifts: 
Columbus Food Adventures: Dublin Walking Tour, Buy Here  
For the foodie who likes it all! The Dublin Food tour presented by Columbus Food Adventures features six stops at restaurants on both sides of the river. 
Boho 72: Drink Bombs, Buy Here, 72 North High St., Dublin, OH 43017 
Become a bartender in a splash. Just drop a drink bomb from Boho 72 in your favorite liquid (alcoholic or not) and take a sip! Click here for up to 30% off.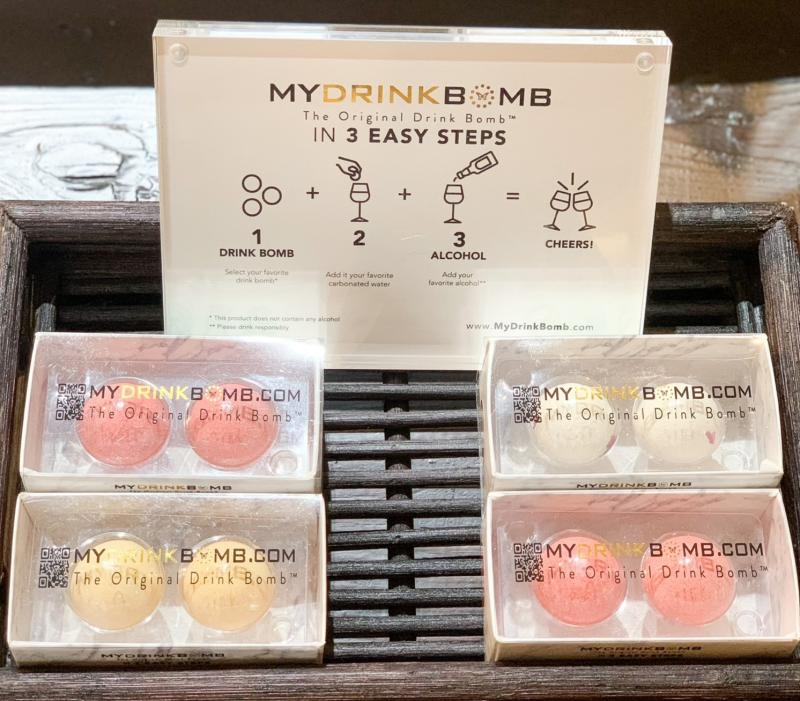 Kilwins: Fudge, Buy Here, 4549 Bridge Park Ave., Dublin, OH 43017
Give the gift of indulgence with Kilwins original recipe Mackinac Island Fudge to satisfy any sweet tooth in your life. 
For the Family
Holiday gift-giving can be a challenge, and I have had to start thinking outside the box. As my family has grown and kids have become teenagers, the Christmas lists have become more device-centered, much to my dismay.  Zip-Zone Gift Certificates are the perfect present to get the family active and out exploring nature. This state-of-the-art, one-of-a-kind adventure will get them off the couch and soaring into the trees. Rope course challenges, daring zip lines, and adrenaline-pumping moments are a gift that goes beyond Christmas morning into the coming year. Giving the gift of an experience rather than things is a way to foster family togetherness, team building, and memories that will last a lifetime. While this gift gets them outside, it is still an opportunity for them to grab their device to take that perfect Instagramable picture of them experiencing the best things in life.
Gift Pick: ZipZone Adventure Park Certificate 
Buy: ZipZone Adventure Park, Buy Here, 7925 N High St., Dublin, OH 43017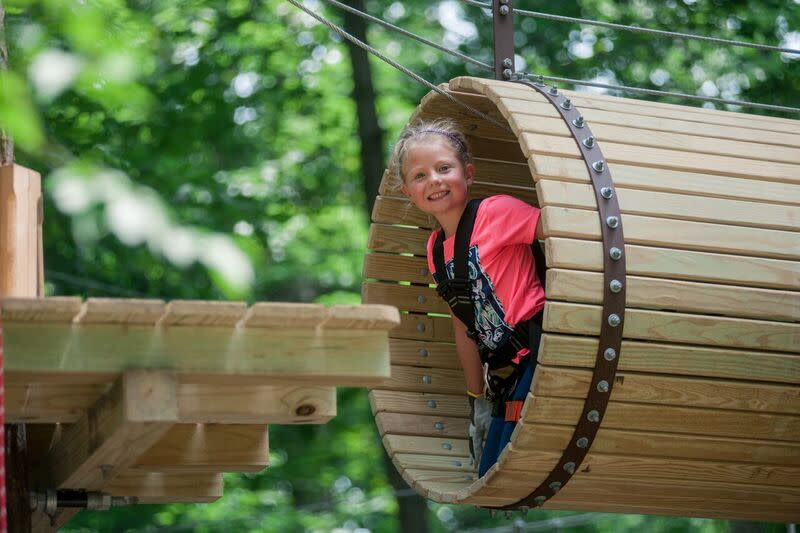 More Family Gifts:  
Busy Bees Pottery & Art Studio: Crafting Class, Buy Here, 6685 Dublin Center Dr., Dublin, OH 43017   
Gift creativity to the aspiring artist in your family. Busy Bees Pottery & Art Studio offers a wide variety of classes for kids and adults alike!  
Dublin Toy Emporium: Fairy Garden Kit, Buy Here, 28 N High St., Dublin, OH 43017 
Time to welcome a new member to the family, and we mean fairies! Dublin Toy Emporium's Fairy Garden Kit is a foolproof gift for the entire family that's ready for some magic in their home.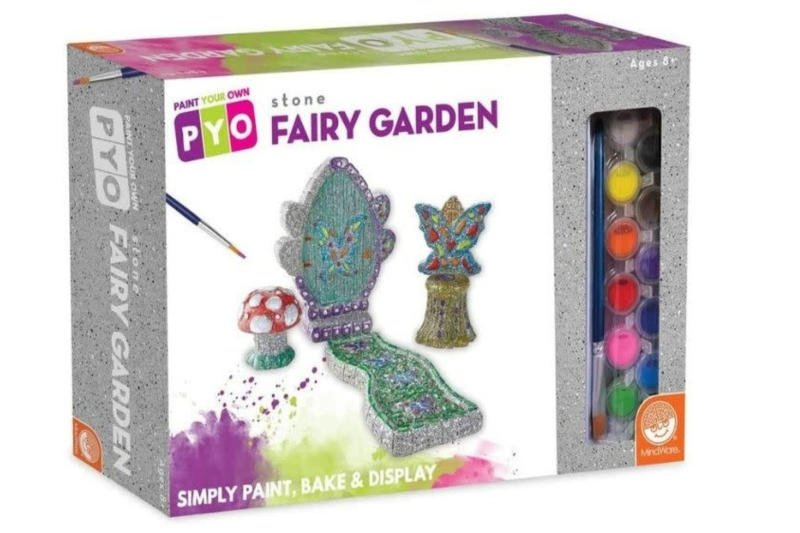 Our Cupcakery: Cupcake & Cooking Class, Buy Here, 54 S High St., Dublin, OH 43017  
Have your cake and eat it too! Our Cupcakery offers baking and decorating classes that make the perfect gift for any child and adult that enjoys making (and eating) confectionary treats.  
For the Irish & Proud 
Fado Pub & Kitchen: Gift Card, Buy Here, 6642 Riverside Dr., Dublin, OH 43017  
Give the taste of Ireland. Locally owned and operated, Fado is a pub and kitchen that offers European-inspired dishes and craft cocktails that will transport you to the Irish countryside.   
The Morgan House: Dublin Garden Rock, 5300 Glick Rd., Dublin, OH 43017 
Have someone in your life that loves living in Dublin? Give them the finishing touch to their lawn and garden with a garden rock from The Morgan House that showcases their love for the city.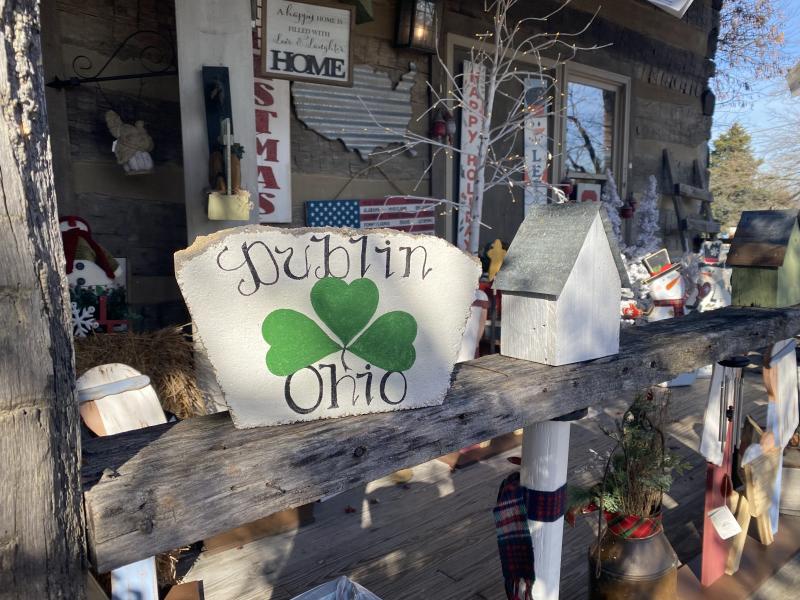 Extravagifts: Green Plaid Bag Set, 108 N. High St., Dublin, OH 43017 
A subtle way to show off Irish pride. Pick up a luxurious wool Patrick Kins bag from Extravagifts to gift to the person in your life that loves Dublin and wants to wear it daily. 
For The Gardener
Gift Pick: 15" Nursery Spade from Orchard Valley Supply 
Buy: Orchard Valley Supply, Buy Here 
More Gardener Gifts:  
Bakers Village Garden Center: Fairy Door Stone, 9267 Dublin Rd., Powell, OH 43065 
Bring the Irish Fairy Door Trail home with you with a fairy door from Bakers Village Garden Center. Just place this stone in your garden and watch the magic happen.  
The Morgan House: Team Spirit Lawn Decoration, 5300 Glick Rd., Dublin, OH 43017 
If there's one thing about football, they're not afraid to show their team spirit. Give the football fan in your life the opportunity to take the spirit outside with a lawn ornament
showcasing their favorite team from The Morgan House.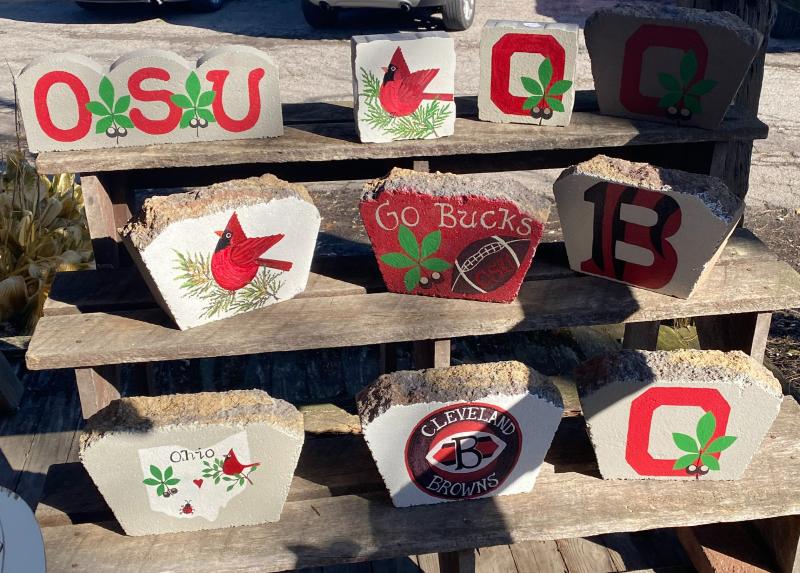 ---
The holidays are one of the best times to visit Downtown Dublin and shop for the loved ones in your life. Share your holiday finds and memories with us using #SoDublin. 
Find gift more inspiration here.