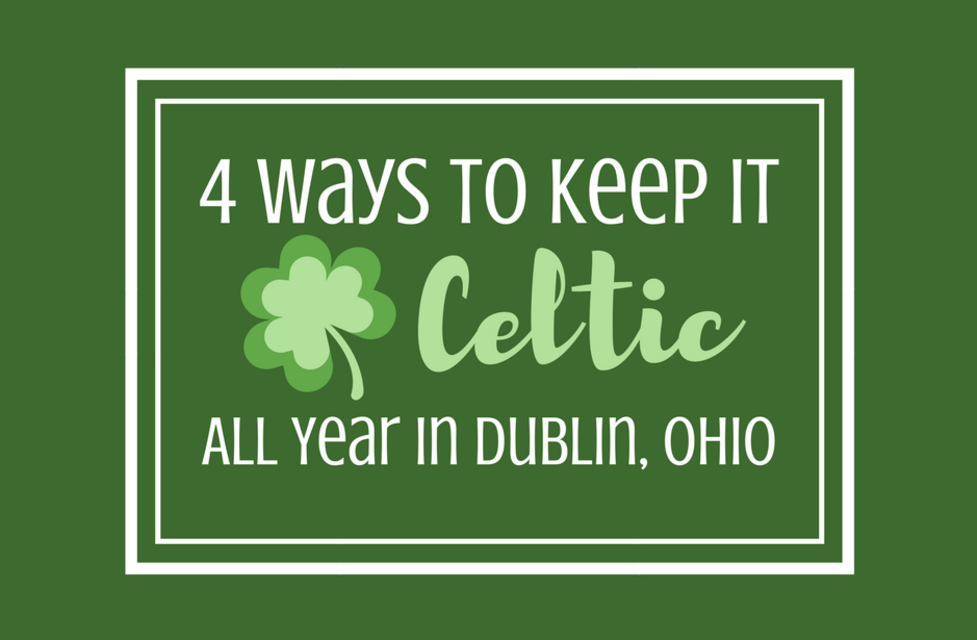 It doesn't have to be St. Paddy's Day! In Dublin, we are keep it Celtic 365 days a year. We are bringing you 4 ways that you can show your Irish attitude all year long! 
1) How to Mix a Celtic Cocktail
Thanks to VASO Rooftop lounge for teaching us how to mix their Celtic Cocktail, Liffey's Cooler! Want to learn more about where you can find Celtic Cocktails in Dublin? Check out our Celtic Cocktail try by clicking here. 
VASO has creatively incorporated aspects of our Irish attitude into their Celtic cocktail. Liffey's Cooler is named after the Big River that runs through Dublin Ireland. The edible clovers for garnish symbolize Ireland. Known as a "happy people country", Ireland is further represented in the drink with the green apple garnish, packed full of vitamin C which makes us happy too!
2) How to Wear a Kilt
Thanks to Ha'penny Bridge Imports of Ireland for showing us how to properly sport a kilt!
Perfect timing to learn the proper attire before the Best Legs in a Kilt Contest at Dublin's biggest St. Paddy's Day party, Blarney Bash!
3) How to Make a Shamrock Sundae
Thanks to Graeter's Ice Cream for teaching us how to make a tasty Shamrock Sundae!
Remember: The Dublin Graeter's is the only location where they serve this Celtic concoction.
4) How to Pour a Perfect Guinness
Thanks to our friends at Dublin Village Tavern for teaching us how to pour the perfect Guinness.
For a full list of Irish Approved businesses to visit while you're in Dublin, click here.