As an avid consumer of all things ice cream, frozen yogurt, gelato and more, I want to share my "expertise" on the matter in honor of July, National Ice Cream Month!
In no particular order, here are three of my favorite ice creameries in Dublin, Ohio.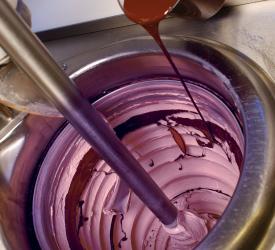 Graeter's: This Ohio-based, family-owned ice cream store has irresistible French Pot Ice Cream. "What is French Pot ice cream?" I thought you might ask that.... It's a process that uses fresh ingredients gently swirled along the chilled sides of a slowly spinning French Pot Freezer. A blade softly scrapes the side of the pot, folding the ice cream into itself. The folding process prevents air from whipping into their ice cream and gives it that dense and creamy consistency.  In Dublin, Graeter's offers an Irish Approved Shamrock Sundae! Try this mint chocolate chip ice cream with mint whipped cream and jimmies. A personal favorite of mine!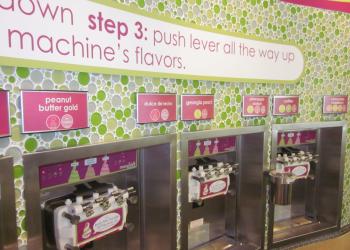 Menchie's Frozen Yogurt: With different flavor offerings daily, and the freedom to choose what flavors and toppings I desire that day, makes Menchie's one of my favorite frozen yogurt establishments. Did I mention you can mix as many flavors as your heart desires? Menchie's is a self serve, interactive experience-- talk about a kids paradise. You pay based on weight, so pig out or just get a little pick me up. (Good luck trying not to pig out)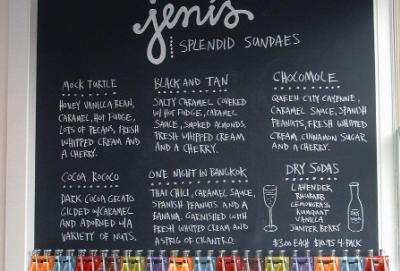 Jeni's Splendid Ice Creams: When you go to Jeni's make sure you have some time to look through all of their crazy flavors! From salty to sweet, there truly is a mixture for everyone. If you see a flavor that catches your eye, try a sample. Jeni's uses all local ingredients and makes every ice cream from the ground up. The flavors you will find here are not typical to say the least. Try Brambleberry Crisp or Pistachio & Honey!
So there you have it. The next time you visit Dublin be sure to try one or all of these great establishments and share what your favorite ice cream spot is below!