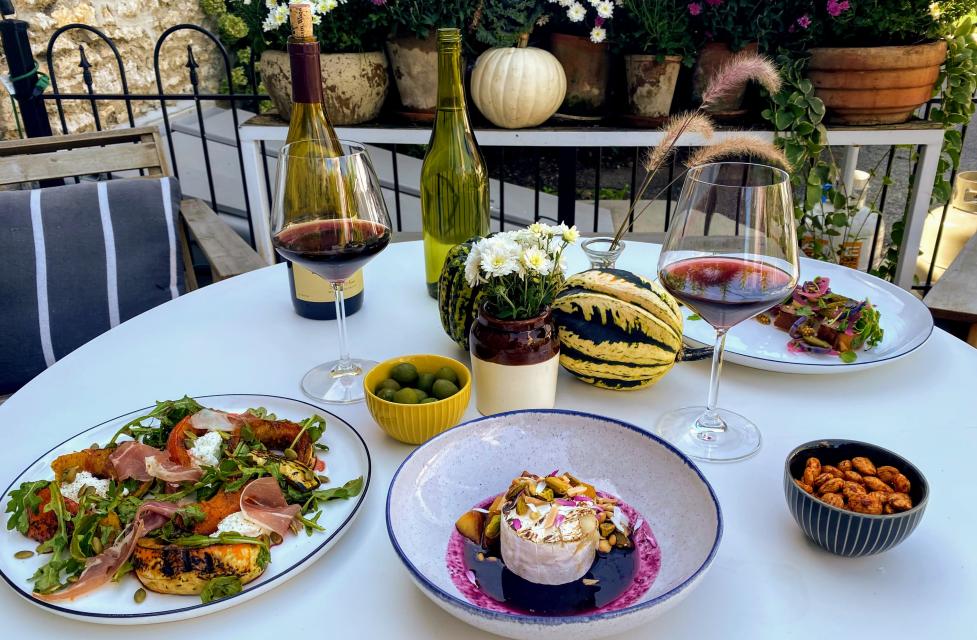 We're falling for seasonal flavors! Dublin menus are filling with hearty soups, cozy drinks and specialty treats to put you in the pumpkin spice spirit.    
Check out these 5 must-try fall foodie finds you can find right here in Dublin:  
Coast Wine House - Baked Brie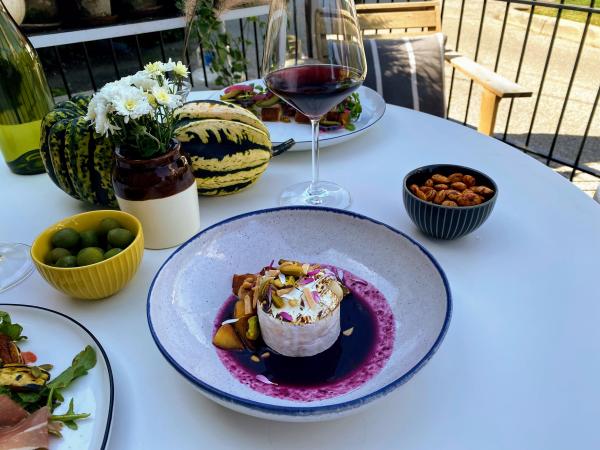 Ooey, gooey and indulgent, the baked brie from Coast Wine House has everything you want in a fall dish. Topped with concord grape jus, roasted apples, assorted nuts and served with toasted crackers, this dish is the perfect accompaniment to a great conversation. Grab your friends and grab a glass of wine and enjoy a fall evening at one of the coziest spots in Dublin.  
Other Seasonal Options: Autumn Squash Salad, Campfire S'mores
101 Beer Kitchen – Fall Grilled Cheese & Soup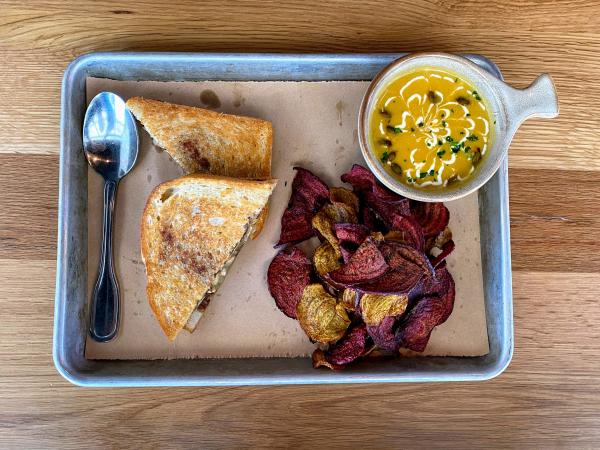 Grilled cheese... but make it fall. 101 Beer Kitchen is serving up all the comfort food classics on their fall menu. Their Fall grilled cheese is made with brie, gala apples, fig and honey jam on sourdough bread and served with a cup of butternut squash soup topped with pumpkin seeds. And we can't help but mention the beet chips, bringing all the fall color vibes with a crunch that will remind you of kicking leaves. 
Other Seasonal Options: Butternut Squash Perogies, Green Chili, Chicken Parmesan Sandwich
Kilwins – Hand-Dipped Caramel Apple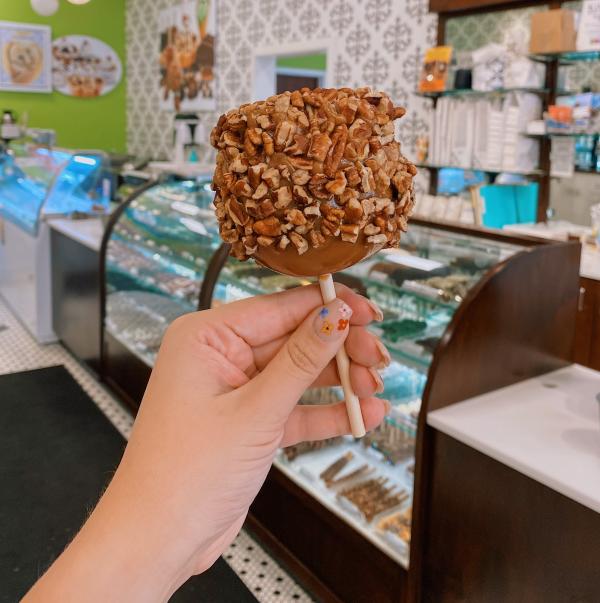 Fall is in full swing and what better way to celebrate than with a traditional county fair-inspired treat? Made on-site by hand, Kilwin's Caramel Apples are a site to see. A fresh Granny Smith apple dipped into made-in-store caramel then topped with a variety of toppings and decorations makes the perfect fall treat. 
Other Seasonal Options: Classic Caramel Corn, Milk Chocolate Leaves
Winans Coffees + Chocolates– Cozy Caramel 
Enjoy the cooler temps with a warm, cozy cup of coffee. Winans Coffees + Chocolates is brewing the perfect fall cup, the Cozy Caramel. The Cozy Caramel latte is loaded with spicy cinnamon, sweet sugar and gooey caramel. Creamy and filled with flavor, this fall drink will cure any cold-weather coffee craving.  
Other Seasonal Options: Fireside Steamer, Pumpkin Pie Latte, Banana Nut Mocha. 
The Cheesecake Girl – Pumpkin Cheesecake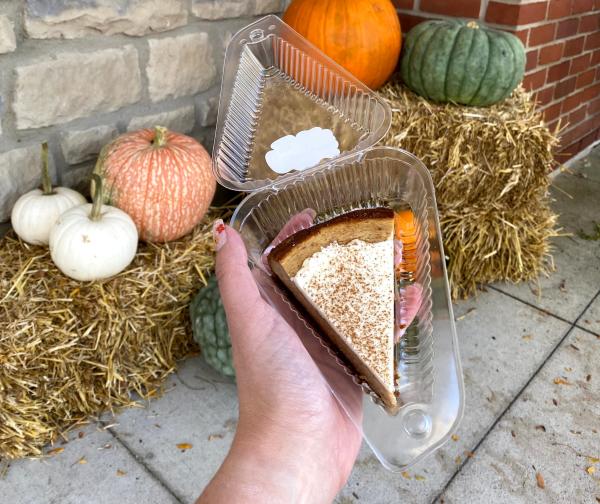 Is it really fall if pumpkin isn't involved? From coffee to pasta, this versatile ingredient is hard to resist. The Cheesecake Girl is celebrating the season by serving up decadent pumpkin cheesecake with cream cheese frosting. Grab a slice for yourself or take a whole cake home to the family.  
Too much to choose from? Try a little of everything with their mini cheesecakes, everything you love about cheesecake is one bite.  
Hungry/Thirsty, yet? Give these seasonal tastes a try before they're gone, and share your flavorful memories with us using #SoDublin. 
Find more fall travel inspiration here.