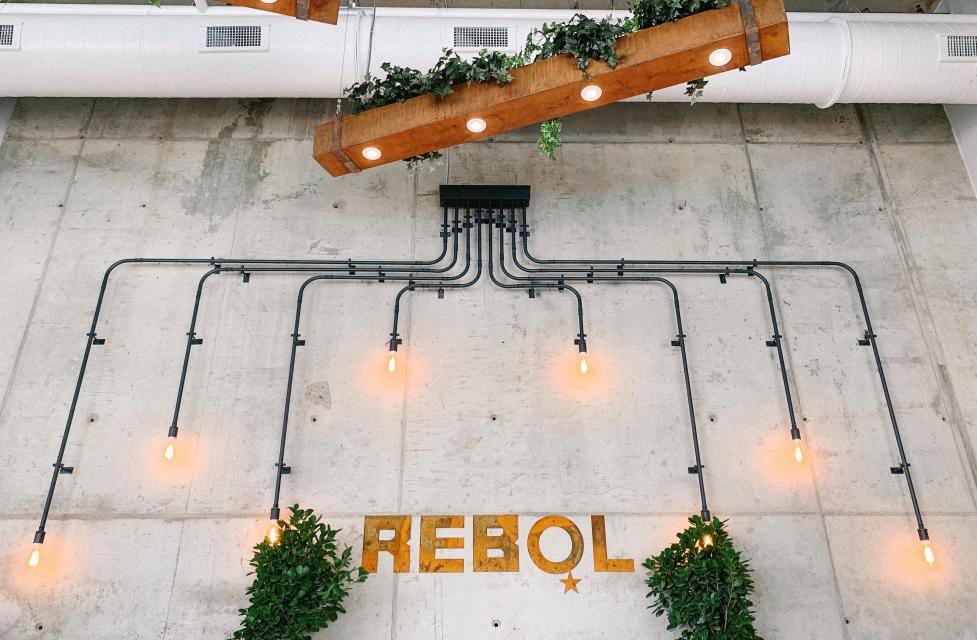 Savory aromas hit your senses the moment you walk into REBoL, the newest addition to Dublin's Bridge Park dining scene.
REBoL is a fast-casual, build-your-own, café style restaurant dedicated to serving only the freshest, non-GMO ingredients. Diners have their pick of a base (rice, lettuce, etc.), a variety of proteins, sides and sauces making a meal no one can resist.
Here are 5 reasons people are raving about REBoL in Dublin: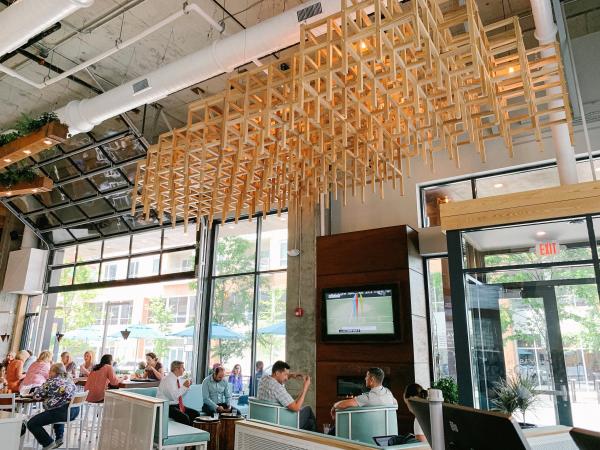 Atmosphere.
While the food is undeniably tremendous, it's rivaled by the vibrant, youthful décor and atmosphere. From the aqua blue seating to the elevated booth-style tables and living wall, REBoL will have you snapping pics for an insta-worthy photo-op.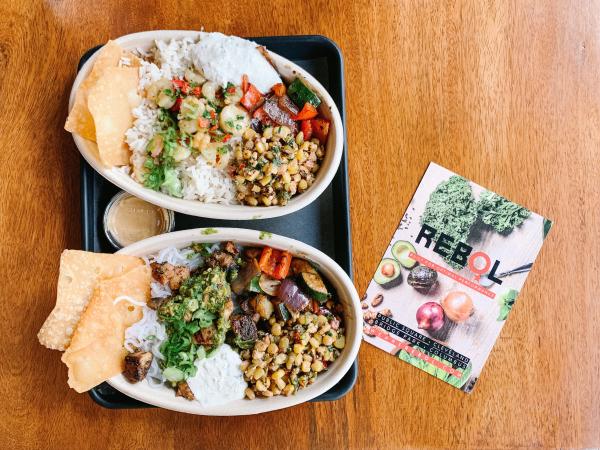 The Ingredients.
Nutrient-rich, non-GMO, organic. All of these describe the food and ingredients you'll devour at REBoL. With a mission to "create a new standard of wellness", REBoL only serves the best of the best when it comes to their food. Some highlights include zero-toxin coffee, bone broth and made-from-scratch sauces without refined sugars.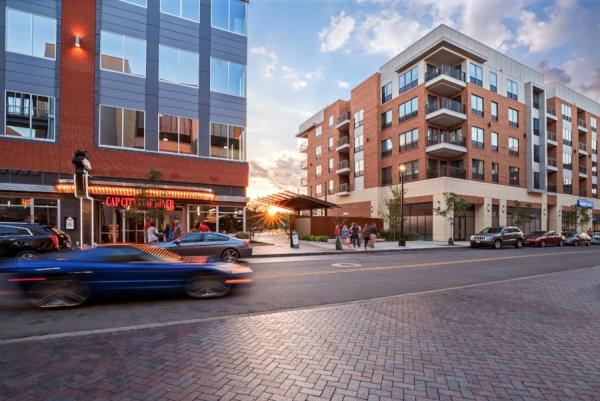 Convenience.
Located in Dublin's new Bridge Park district, you won't have any trouble finding parking with two large, complimentary parking garages close by. In a hurry? No need to wait in line! Place your order at one of the kiosks right inside the door so you can grab your lunch and run. REBoL also has an app where you can order ahead! Delivery is available through Door Dash.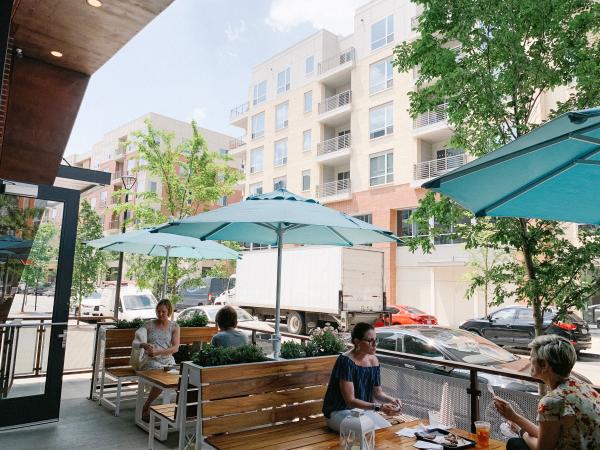 The Patio.
Patio seating is located directly outside of the raised garage-style door which makes for an open-air dining experience. The colorful décor continues onto the patio with its umbrellas and flower boxes – perfect for any lunch meeting. Need we say more?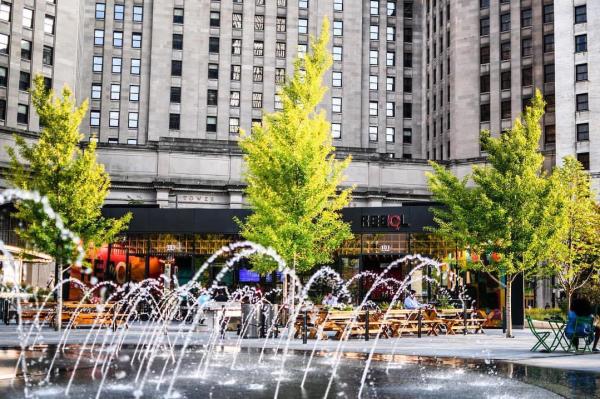 Ohio Roots.
It all started in Cleveland's Public Square. REBoL owner, Bobby George, chose to expand two of his restaurant concepts (the other being TownHall located in the Short North) to Columbus because he "loves Ohio" and draws many similarities between the two booming cities. After all, what's better than a little Buckeye Pride?
Of the many places to dine in Dublin, REBoL adds a unique and healthy flare paired with a fun atmosphere. Grab a friend for the perfect guilt-free lunch option in Dublin, Ohio.
REBoL is located at 6608 Longshore Street, Dublin, Ohio, 43017.
For more dining in Dublin, click here.