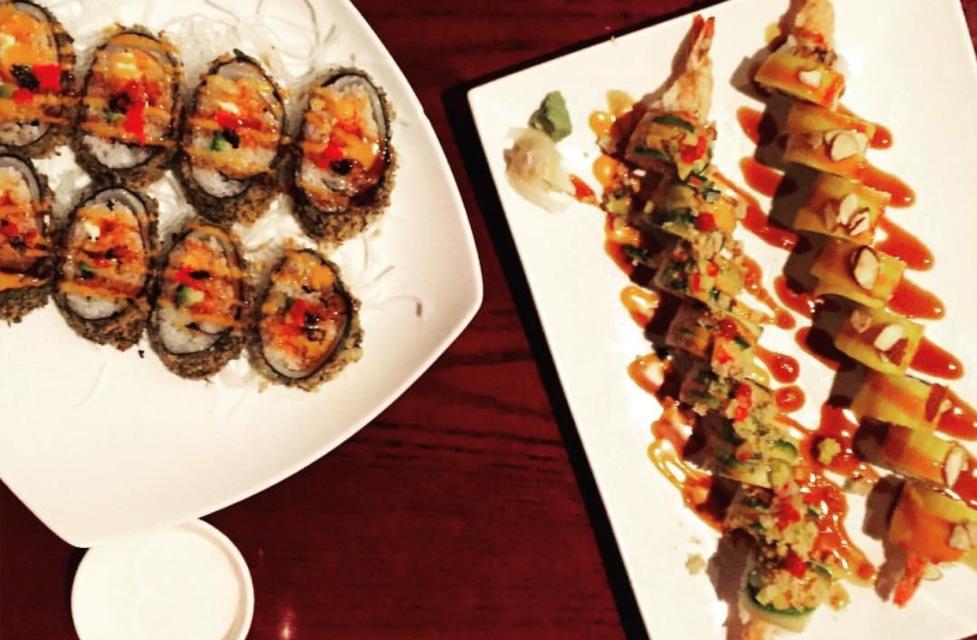 Dublin, Ohio has become a top notch dining destination over the years, with options from casual to fine dining and everything in between. But did you know that Dublin also offers a wide variety of Japanese and Korean food? Sushi is something these Dublin destinations do exceptionally well! Check out this list of 7 places to find great sushi in Dublin. 
Mr. Sushi
Situated in the heart of Downtown Dublin on High Street, Mr. Sushi is a Dublin favorite. Guests love their beautiful patio and the variety of their menu. Mr. Sushi will give you a truly authentic experience with incredible fresh options.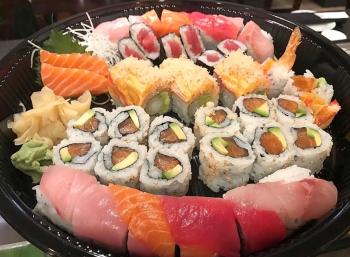 Kabuki Korean Restaurant & Sushi Bar
Guests of Kabuki love their spicy options like their signature spicy sauce and their spicy veggie soup. While they have options for those who are just dipping their toe into Korean cuisine, they also offer traditional Korean food. Kabuki restaurant regulars rave about the personal and informative service that they receive from the staff at this location.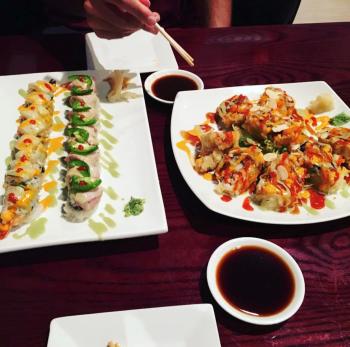 @mkpbarry89 enjoyed at date night at Kabuki with her husband.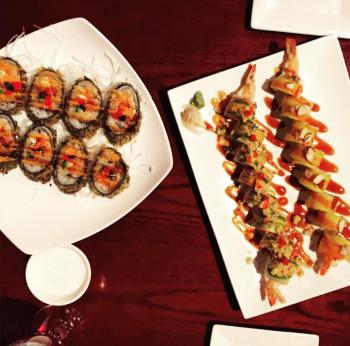 @kristinl07 snapped a shot of these creative rolls from Kabuki.
Ronin Restaurant
Ronin is a very popular location here in Dublin, but no matter how busy they are, they always make sure to keep up with great service. Guests love this location for their great happy hour and complimentary edamame. Go in during dinner time and you will be served hot edamame topped with sea salt – free of charge!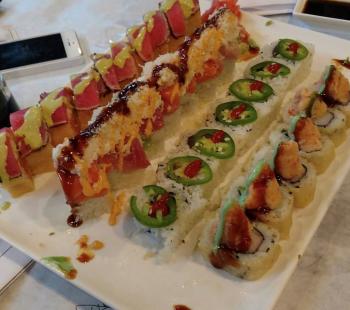 @akfit_17 enjoyed this sushi platter from Ronin.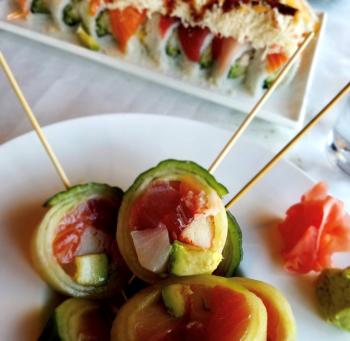 @ccu18 snapped a picture of her post work out meal at Ronin.
Yoshi's Japanese Restaurant
Regulars of Yoshi's love the unique presentation that they put into their food and the samurai chef behind the sushi bar. The authenticity of this location is something you can't miss.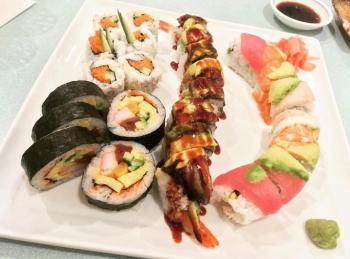 @lailapfit enjoyed a sushi platter from one of her favorite spots; Yoshi's!
Ba Sho
Ba Sho has an extensive menu of Japanese offerings, including sushi. Ba Sho is perhaps the most authentically Japanese on this list. Regulars love that this location is Japanese owned and operated and the service is warm and welcoming.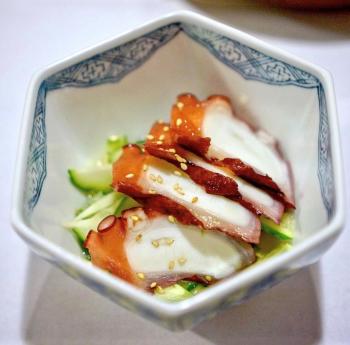 @momoyoshizaki enjoyed this traditional Japanese salad at Ba Sho.
Sushi. com
Sushi. com is a favorite Dublin sushi spot, because of the cozy atmosphere and great service. Visitors love the focus on creative presentation that they put into all their dishes.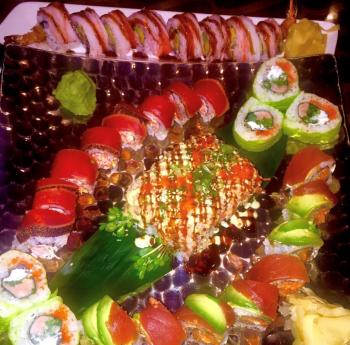 @gskoola enjoyed this beautiful sushi platter with a friend.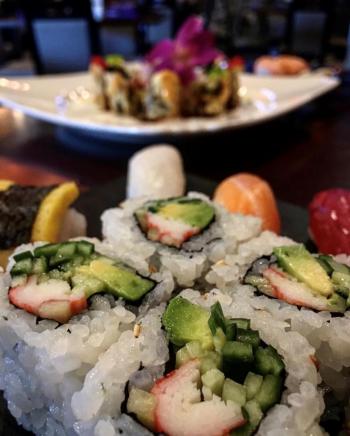 @millies_images took this close up photo of her sushi dinner from Sushi.com.
 
House of Japan
We all know and love House of Japan for the hibachi style, live cooking experience, but have you tried their sushi before? It is as good as you can imagine it would be. Order a roll for an appetizer or take some to go.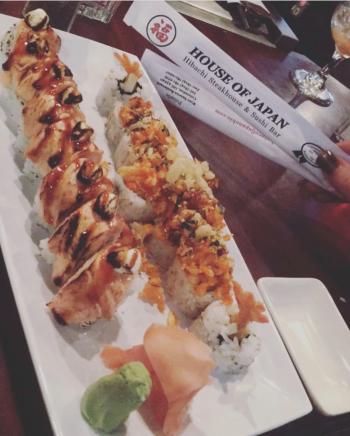 @camrieam had some sushi and enjoyed the House of Japan experience.
Pro tip: If you're looking for something on the go, Whole Foods and Giant Eagle Market District always have fresh, delicious sushi options in their prepared foods sections. Pop in to grab something yummy and quick!