The holiday season is here and with it comes holiday treats! Check out our list of 11 places to find holiday cookies here in Dublin, Ohio.
Winans offers a wide variety of sweet treats - everything from holiday classics like mint jewels to cute and creative cookies like their white chocolate covered nutter butter snowmen! Pick up some individually wrapped chocolate covered oreos or rice krispies for creative gift bag stuffers.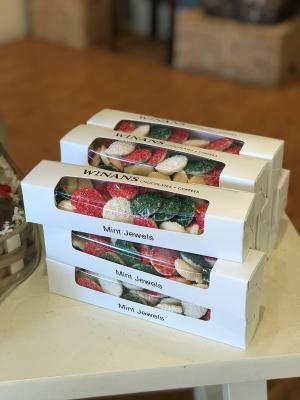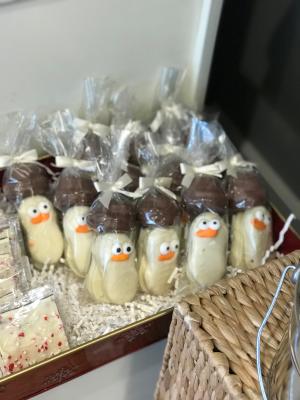 The baking and gourmet foods section of the Morgan House is not only colorful and delicious, it also makes your holiday baking easy! This section is full of bags and bags of treats, but also with kits to create your own holiday treats like cookies, cakes, and hot chocolate.
To learn what you ought to know about The Morgan House before you go, click here.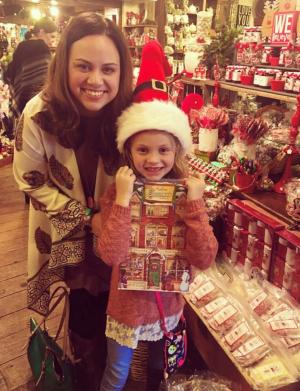 @jennaw22 and her daughter explored The Morgan House at Holiday time, finding some delicious goodies to take home!
While you're popping in for your favorite coffee or tea drink,pick up some of their cookies to bring as a hostess gift or share with your family and friends this holiday season!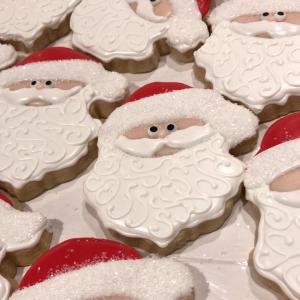 Market District is a go to stop for everything you need for hosting a holiday gathering or bringing something sweet to a party! Enjoy these adorably decorated cookies with some unique holiday flair.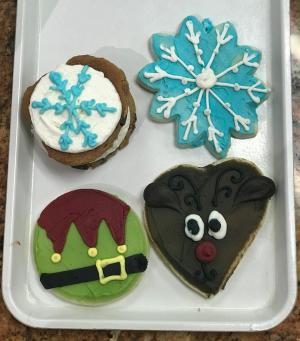 Let Der Dutchman do your baking this holiday season! Pick up a tray of holiday cookies, made the old-fashioned way for all your parties and holiday gatherings.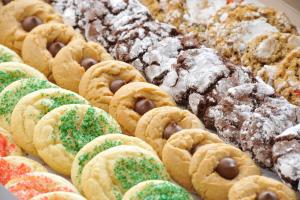 This Historic District cupcake shop offers more than just cupcakes and cakes! This holiday season, take one of their baking and decorating classes. Learn to make stained glass sugar cookies or enroll your kids to learn to make and decorate gingerbread cookies. For a schedule of classes this season, click here.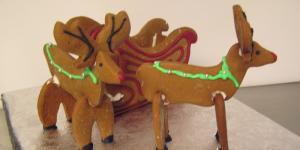 Put a little twist on the traditional Christmas cookie by putting a little ice cream in the middle! Enjoy a Johnson's Ice Cream Cookie Sandwich – for the holidays, we suggest mint chip. For another holiday treat, check out their ice cream snowmen and Christmas trees.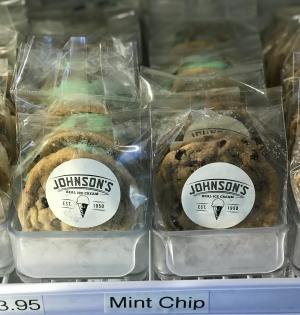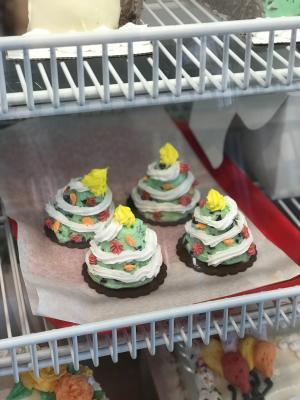 These adorable holiday cookies are the perfect way to cap up your meal at Sunny Street or pick up a dozen to enjoy with your friends and family at home.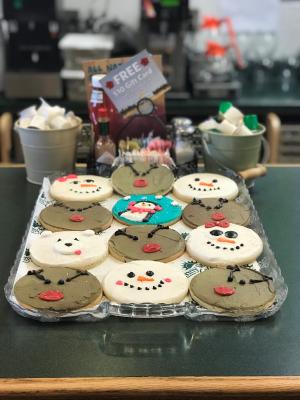 Stop by Graeter's for an assortment of ice cream sandwiches - packed full with all their delicious flavors from black raspberry chip to the classic vanilla chocolate chip.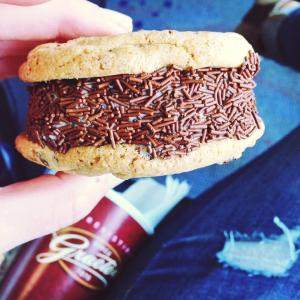 Whole foods has a whole case full of cookies that are perfect to pack a tray for all your holiday parties. Don't forget to take a look at their specialty cupcakes just for the holiday season!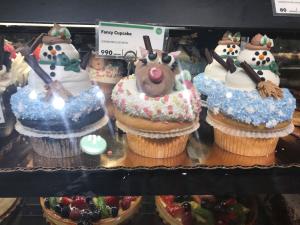 Peppermint twist ice cream cookie sandwich. Yes, you read that right! It tastes and looks like the ultimate holiday treat. Coffee lovers – you can pair it with a peppermint white mocha or a gingerbread mocha to help keep you warm.