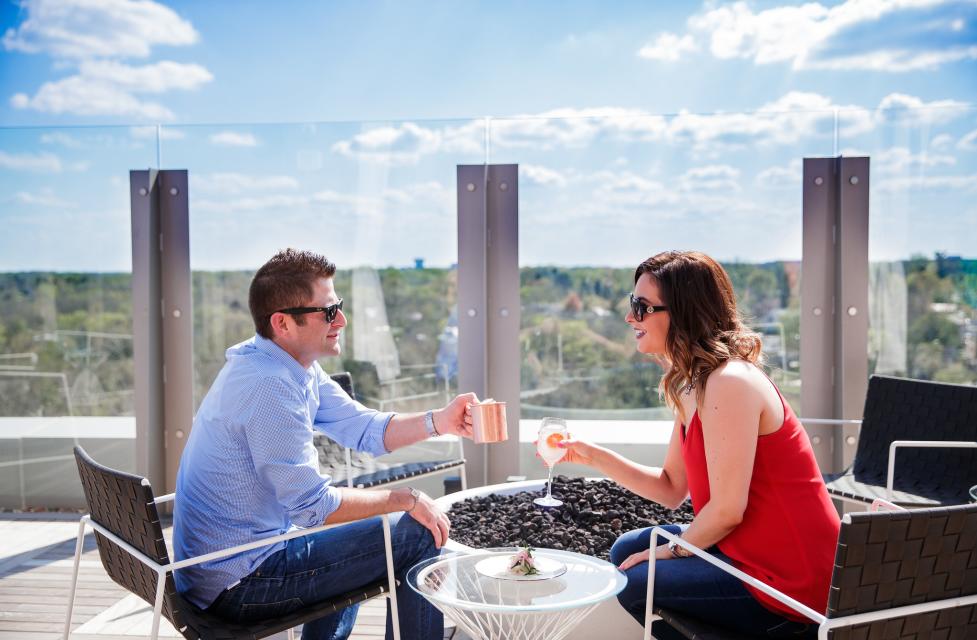 Even if you're a master of the art of romance – we wouldn't assume otherwise – planning a night or two away with your sweetheart takes special care and attention to detail. We're here to help. The spirit of romance is alive in Dublin, so it's time to spark your creativity.
Here are 9 tips for planning your next romantic getaway, overcoming travel stress, and savoring your best moments.
1. Choose relaxing accommodations
First, the basics. You'll need a place where you can unwind and enjoy each other's company – and maybe a little room service. Here in Dublin, there are 17 hotels to suit your mood. All are nearby, in this safe, easy-to-explore area of Ohio that we call home. For a modern touch, see the AC Hotel or Columbus Marriott Northwest. If you'd like a little Irish flair, try one of the Irish-Approved hotels in our directory.
2. Book in advance
Spontaneous, last-minute trips are romantic. But procrastination? Not so much. Be sure to make hotel and restaurant reservations early to avoid disappointment, especially if you're traveling on a long weekend.
Travel planning tip: Most hotels have a free cancellation policy in case plans change, as long as you book directly.
3. Let your hosts know it's a special occasion
Are you celebrating an anniversary or another important day? Make sure to tell your host when you book. That way they have the chance to make your time extra special. We Dubliners know that sometimes the little things matter most, so we warmly welcome you and go the extra mile to make your day.
Great spots for a special dinner in Dublin include Tucci's (for the ambiance) and VASO Rooftop Lounge (for the view).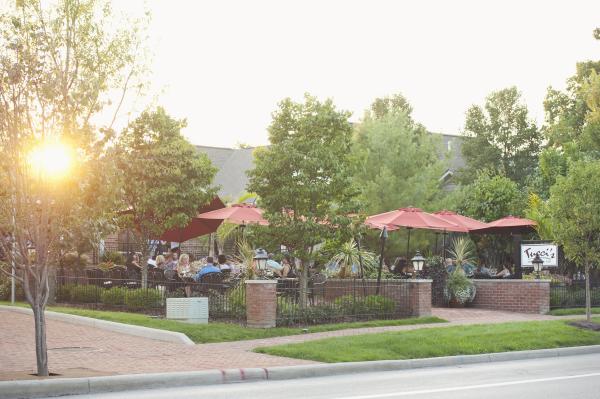 4. Indulge the senses
As a couple, will you find your bliss indoors or outdoors? If indoors, The Woodhouse Day Spa is the place to treat each other to a massage. Stress, be gone! (This 20% off coupon doesn't hurt either.)
If outdoors is more your jam, revel in nature with a stroll through the woods. Indian Run Falls is an ideal place to spend some unhurried, quality time, thanks to our local community's priority to provide welcoming outdoor spaces for visitors. The best part? It's only a 10-minute walk from downtown Dublin.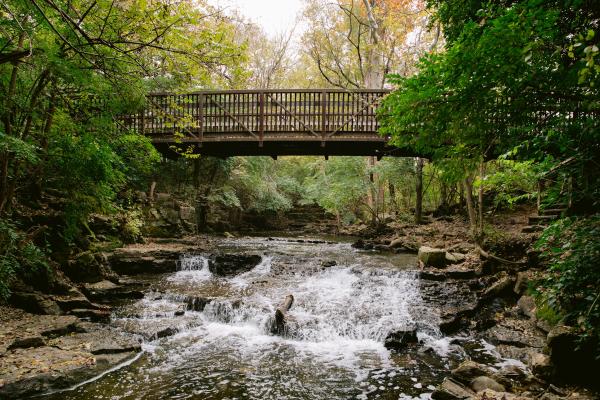 5. Get fancy
You probably have your own definition of fancy, but here are two of our favorite ways to add a bit of extra pizzazz to our days.
First, sleep in and rise late to find that most elusive and decadent meal: brunch. Try La Chatelaine, which offers classic French elegance and delicious baking downtown.
Then, get your wardrobe ready for a fancy night on the town. The Celtic Cocktail Trail makes it effortless to find delightful drinks. Download the complete guide to get 18 cocktail recommendations and begin stamping your passport. Cheers!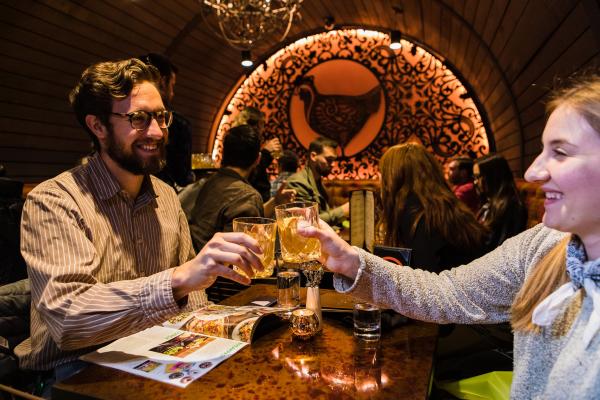 6. Do something unexpected
Often, a spontaneous, unusual activity makes memories that will last. Take your sweetheart to something fun and unique! Hold hands while you ice skate at The Chiller, for example. On a nice day, Olentangy Paddle will have you kayaking or canoeing the waterways with just the right amount of adrenaline, depending on your skill level.
At the unforgettable PINS Mechanical, you can bowl a few rounds, but that's only the beginning. You'll find more vintage pinball machines here than you've seen since The Goonies was in theatres. Play the giant Jenga game on the patio with one of the 30 local brews on tap, or choose from PINS' striking collection of cocktails like the Pinball Wizard, Ping Pong Collins, or their signature drink: The Baller.
7. Give yourself room to breathe
Take the space you need to be your best couple. There's no need to fill every moment with planned activities. Choose your accommodation, a special meal, and activity, but don't overbook yourself – that's why you're getting away, right? Instead, savor the quality time and take a stroll through Dublin's historic downtown, or one of many area parks.
8. Choose a package
If you need a little room to breathe right now, we have you covered. Look through Dublin's many getaway packages and entertainment deals to help you plan and book your trip all at once while saving a little cash.
9. Put away your phone
Your attention is precious. Why not turn your phones off for a while and simply enjoy the moments you have together? They're irreplaceable, after all.
What has been your most romantic Dublin moment? Share it with #sodublin and check out the hashtag on Instagram for more trip inspiration.