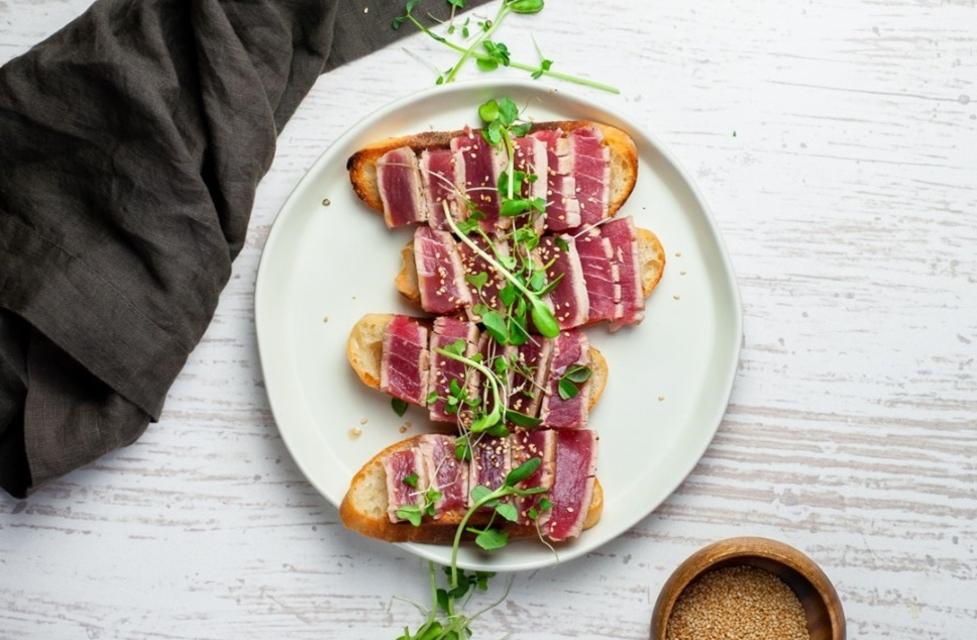 Valentine's Day is approaching, and while love is on our minds, it's a perfect time to show love to some of our favorite Dublin businesses!
This holiday may be much different than other years, but that's no reason to skip the celebrations! There are plenty of local options for carryout, wine, cocktails, dessert and activities for you and your significant other.
I've put together recommendations for a local and romantic Dublin Valentine's Day. First, an appetizer made with local food from North Market Bridge Park, then takeout dinner and dessert ideas, handpicked wine recommendations from Coast Wine House, a gift idea from Extravagifts, and finally, recommendations for activities you can do safely!
Start with an Appetizer - Sesame Ahi Tuna Toast
Kick-off your Valentine's day weekend with a delicious and easy Sesame Ahi Tuna Toast appetizer! I developed this recipe using ingredients from North Market Bridge Park. Plus, I topped with it fresh Microgreens from Microgiants.Co, a Columbus-based microgreens supplier that will deliver fresh microgreens weekly to your door.
This appetizer is easy and ready in under 10 minutes, but you'll feel like you're at a restaurant! Perhaps while your spouse is picking up your takeout entrees, you can make this beautiful appetizer and surprise them!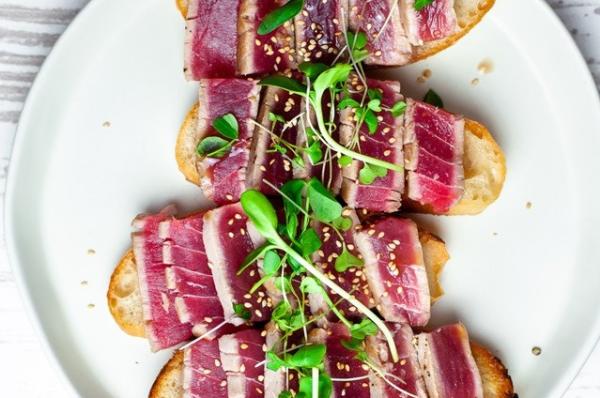 Ingredients:
½ lb Ahi Tuna (also known as Yellowfin Tuna) from Coastal Local Seafood (a vendor at North Market Bridge Park)
2 tbsp Sesame Oil
Pinch of Salt and Pepper
1 tbsp Canola Oil
Fresh Buttermilk Ciabatta Bread from BREaD by Fromagerie
Sesame Seeds, for topping
Micro Greens, for topping
Directions:
In a shallow bowl, marinate tuna in sesame oil with a pinch of salt and pepper for 5 minutes.
In a nonstick skillet, heat canola oil over medium heat. Slice 4 thin slices of ciabatta and add to the pan, cooking 2 minutes per side. Remove bread from pan and set aside.
In the same nonstick skillet over medium heat, sear tuna for 2 minutes a side, then move to a cutting board.
Slice tuna into thin strips, arranging them over ciabatta slices. Top with sesame seeds and microgreens for garnish and enjoy!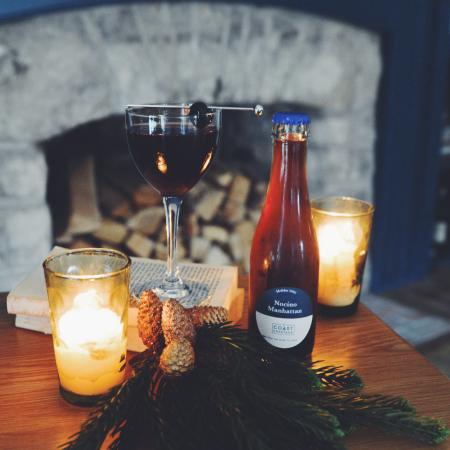 Next Up: Pre-Dinner Cocktails from Coast Wine House
One of my favorite date night dinner traditions with my husband is making pre-dinner cocktails. I love putting on some Dean Martin and sipping a cocktail while catching up before we have our meal.
This Valentine's day, enjoy pre-dinner cocktails pre-made by Coast Wine House! Coast is serving up a variety of interesting and delicious pre-made cocktails, so all you have to do is pour, garnish, and enjoy!  I recommend the Nocino Manhattan - a twist on a classic Manhattan by adding Watershed Nocino. Garnished with Luxardo cherries, this beautiful cocktail is the perfect pre-dinner treat.
If you prefer wine, pick up a bottle from Coast's bottle shop (or have it delivered for free!). Don't be afraid to ask the staff for recommendations – they will help you find exactly what you're looking for! Check out their website here to see their full cocktail and wine offerings.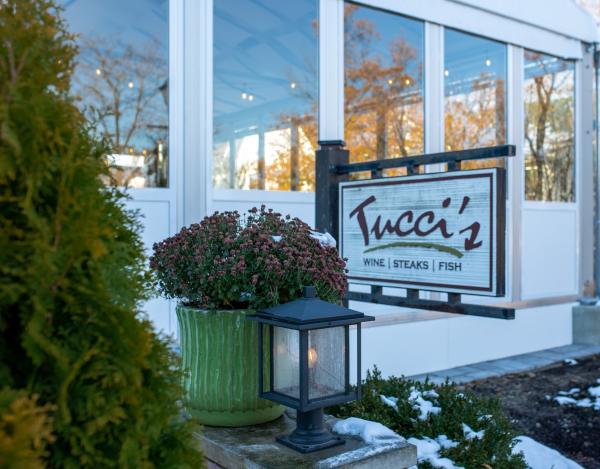 Enjoy the Main Event: Tucci's Gourmet Takeout at Home
Next up, for the main dish – I'd order from Tucci's! They have a fantastic menu with plenty of options for you and your significant other.
If you're looking to splurge and really indulge this year – Tucci's is offering a Platinum Wine Dinner that you can carry out this Valentine's Day. The dinner has four courses and wine pairings – perfect for a romantic dinner at home! The cost is $120 per person. You can find more information and course offerings here. 
If you're looking for something more laid back, I'd suggest ordering two dishes and splitting them. I recommend Tucci's Lasagna and Braised Short Ribs. Both dishes are so delicious, and they complement each other so nicely!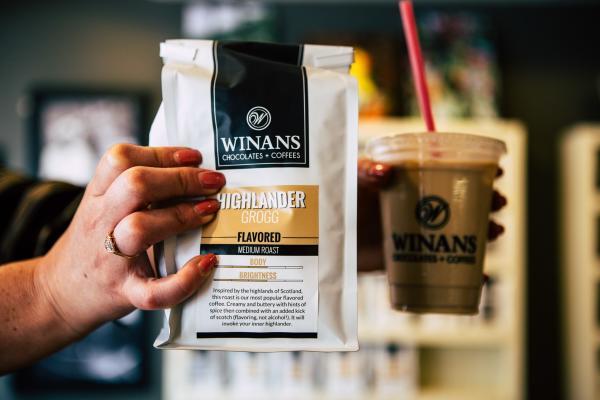 End with Dessert: Locally Made Chocolates from Winans Coffees + Chocolates
What's a Valentine's Day meal without dessert? I recommend you stop into Winans Coffees + Chocolates the week of Valentine's Day to grab a Signature Box of chocolates. The box comes in three sizes – so you can pick one that suits your sweet tooth!
While you're there, be sure to pick up some of their delicious coffee beans to enjoy after dinner!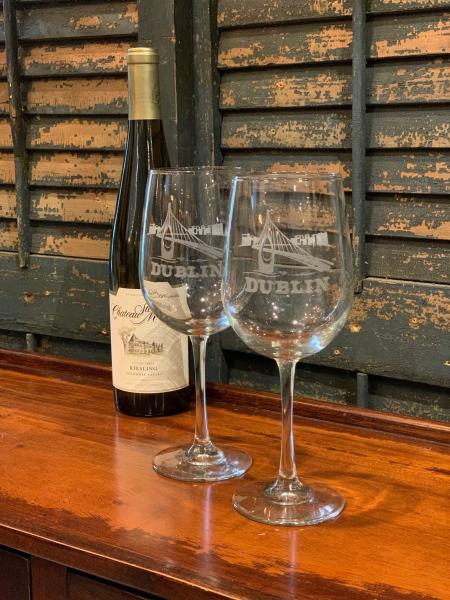 Seal it with a Gift 
What's a date night without some retail therapy? While we can't spend lots of time in stores right now, Extravagifts Dublin has you covered with plenty of adorable local-themed products. I love their Dublin Link wine glasses (pictured).  
These wine glasses would be perfect for your Dublin-inspired date night at home. And even better, Extravagifts Dublin is offering local curbside pickup to reduce person-to-person contact. Check out their online shop here.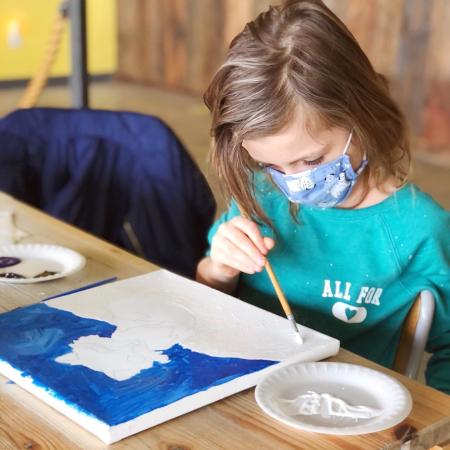 More Fun Local Activities
As for activities, Dublin has some great, COVID-safe options to celebrate Valentine's Day. I recommend taking a virtual paint class at Busy Bees'. They are hosting a Sun & Moon Couple's Virtual Paint Class on Friday, February 12, so it's a perfect activity to kick off the start of your romantic weekend.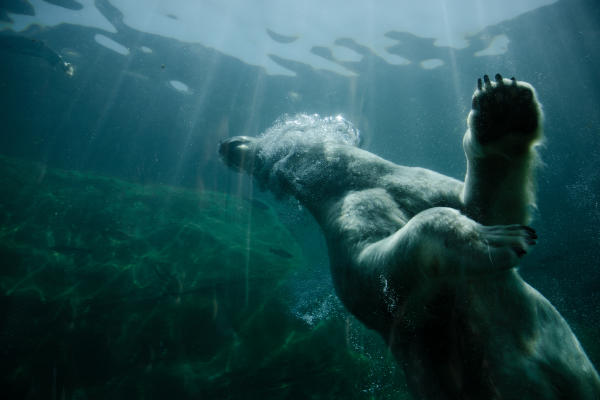 If you're looking for other options, the Columbus Zoo is offering half-priced admission through February 28. Masks are required and social distancing is enforced, so if your partner loves animals, this would be a great activity for you!
Finally, if you like delayed gratification, I'd suggest buying your significant other a gift card for a future date night. A gift card to Capital Axe Throwing or Woodhouse Day Spa would be great to look forward to if you are more comfortable enjoying those experiences in the future.
Overall, the City of Dublin has so much to offer for a romantic Valentine's Day weekend at home. Whether you're a foodie, an avid shopper, or someone that loves experiences, there are many great options for you to have a safe and delightful romantic weekend.
Share your Dublin-inspired date nights with us using #SoDublin and find more travel tips, here.