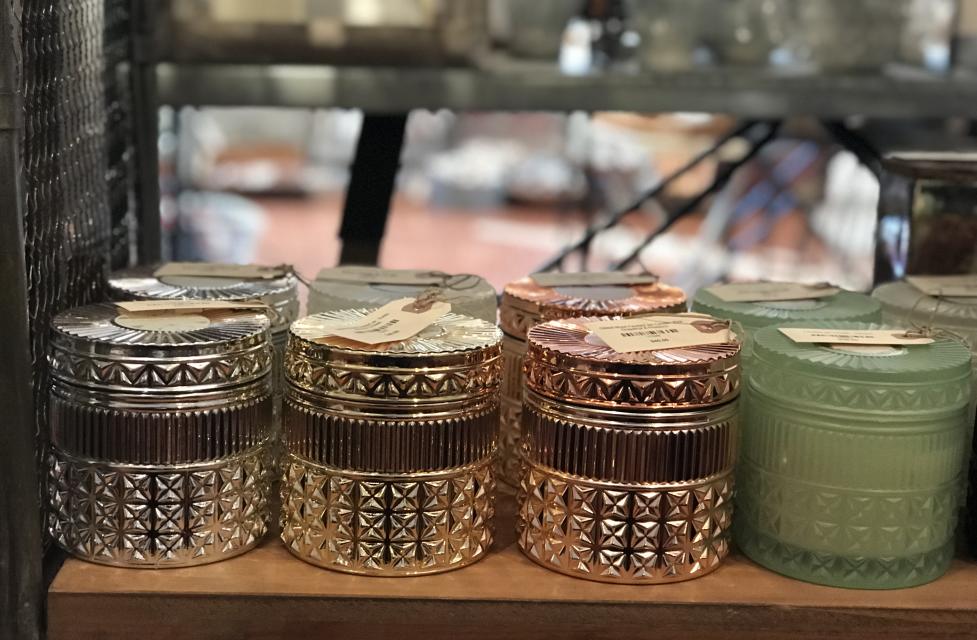 With so many names on your list, it can be hard to find the perfect gift for all your loved ones. Never fear, we are helping you find a gift for everyone on your list, right here in Dublin. Check out our holiday gift guide, with something for everyone from the fashionista to the sports fan in your life!
For the Fashionista
Earrings + Jewelry at Boho72
Boho72 has everything you need to match the style of your fashion-loving family member or friend, from simple and small to statement-making and colorful!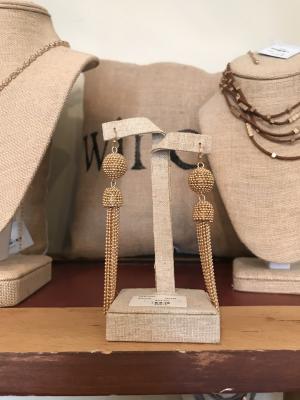 Candles + Cardigans, Apricot Lane
Scarf and Hat Set, $44 at Boho72
Help keep your loved one warm and in style this season! Treat someone on your list to this set of adorable cold-weather accessories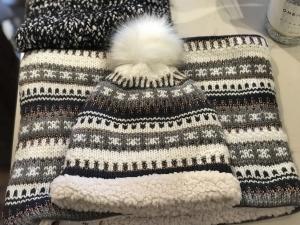 For the Beer Enthusiast
Craft Beer Destination Gift Card
Introduce the beer lover in your life to one of these Dublin brew spots. Grab a gift card to The Pint Room, 101 Beer Kitchen or Vine & Tap so they can enjoy a selection of local brews!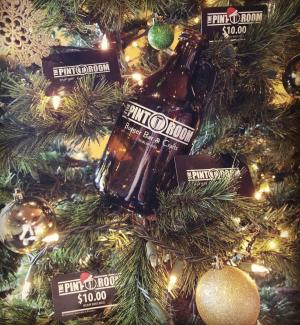 Dublin Wall Bottle Opener, $40 at Chelsea Borough Home
This item doubles as a gift for the beer lover as well as the Irish enthusiast. They can mount this bottle opener on the wall for convenience as well as style.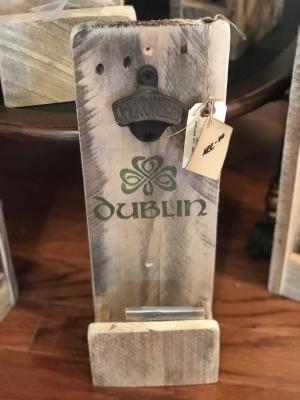 For the Kiddos
Dublin Toy Emporium, 
For the Hostess
Urban Agriculture Holiday Cider, Craft Cocktail Kit, $39.99 at Oakland Nursery HOME
Gift your host or hostess with this cocktail kit, complete with a cocktail shaker, muddler and a complete recipe and directions to make the perfect holiday cider.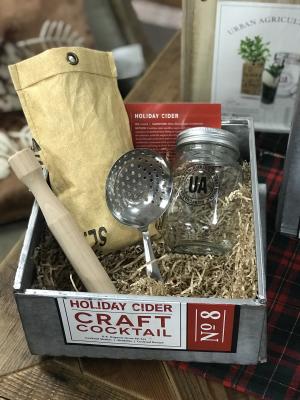 Holiday Gift Basket or Mug, $24.95 - $50 at Winans
Treat the host or hostess to some sweet treats from Winans, in the prettiest of packaging! With a wide variety of sizes and themes, there is something for everyone.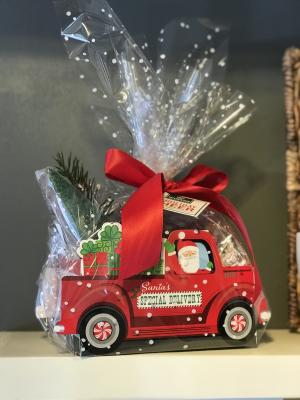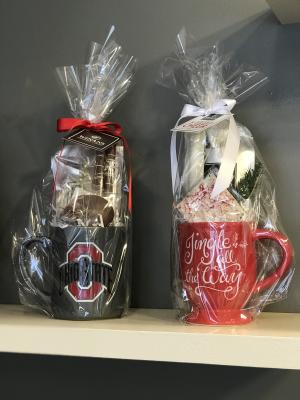 Scented Candles, $40 at Chelsea Borough Home
These candles come in beautiful geometric packaging, in unique scents like blossom & basil and grapefruit & prosecco.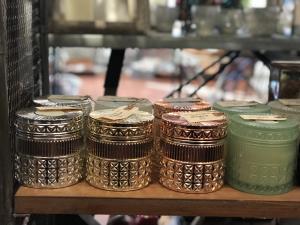 For the Home Decor Lover
Tea Pot Set, $5.99 - $24.99 at Oakland Nursery HOME
Put together a set for the home décor lover and the one that loves to entertain. Go for the perfect match or mix with other sets to put together something that matches their style.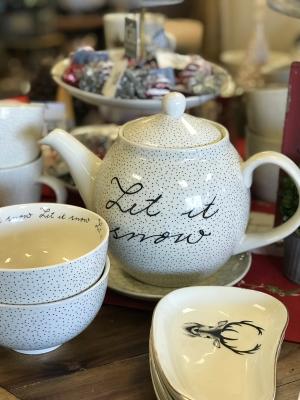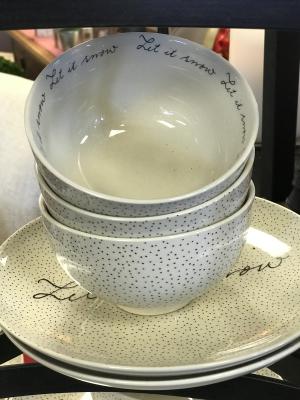 For the One Who Loves Christmas
Grow Your Own Christmas Tree, $40 at Oakland Nursery HOME
We all know that one person who loves all things Christmas. Help them get a taste of the season year-round, with the Grow Your Own Christmas Tree. Let it grow indoors for a year, then together, plant it in the ground. They will love to see this seedling grow into their very own Christmas tree, right before their eyes.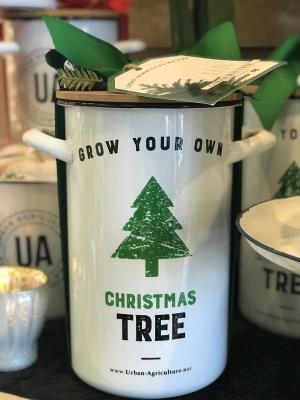 For the Irish Enthusiast
Dublin, Ohio Tree Ornament, $25 at Ha'Penny Bridge Imports of Ireland
Give the gift of Irish Attitude this holiday season! For the friend that is an Irish enthusiast, grab this shamrock, Dublin, Ohio ornament.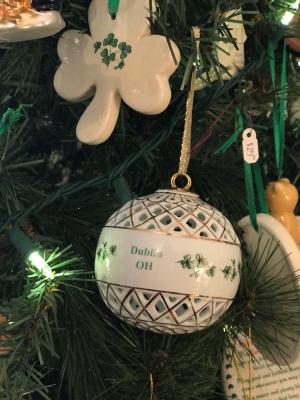 Love Photo Holder, $26 at Chelsea Borough Home
Fill this Irish inspired photo holder with a printed photo to gift your loved one with a personalized present.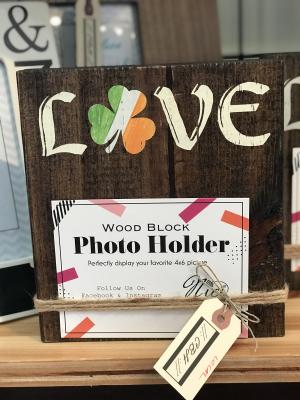 Dublin Shamrock Wallet, $42 at zerOz
The motto at zerOz is less wallet, more cool. Pick up this wallet for the Irish enthusiast and minimalist in your life.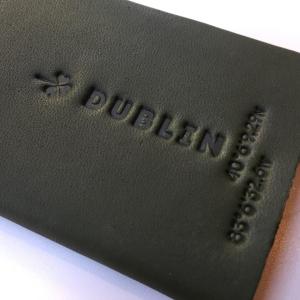 For the Sports Fan
Game Day T-shirt, $32 from Boho72
The sports fan in your life will love the versatility of this tee. She can rock it for Buckeye or Blue Jackets games, or sport it to support their kids during their season!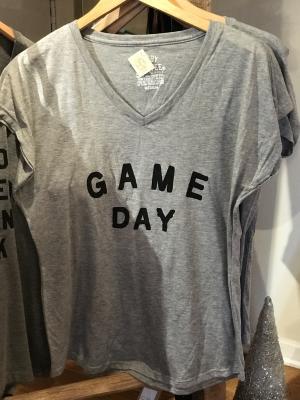 Alma Mater
For the Traveler
Blink Box Travel Notes, $40 at Chelsea Borough Home
Have someone on your list that loves to travel? Gift them with a way to document their stops! The blink box journal gives them a place to put a date and a photo, as well as write a reflection from that stop on their journey.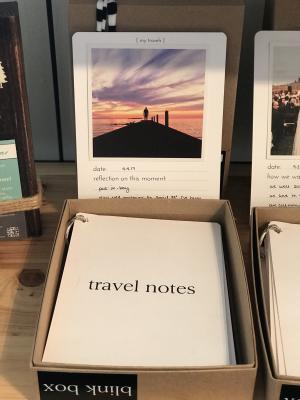 *Tip: These Blink Boxes also come in birthday and wedding versions, perfect for the one on your list that wants to document their children through the years or the one who is tying the knot soon!
For the One With a Sweet Tooth
Kilwins Chocolate/Candy Box, Prices Vary Based on Contents
Put together a chocolate box for the one in your life that has a sweet tooth. With a wide variety of fudge, chocolates, candies and caramel apples, we bet you will end up finding a little treat for yourself, too!