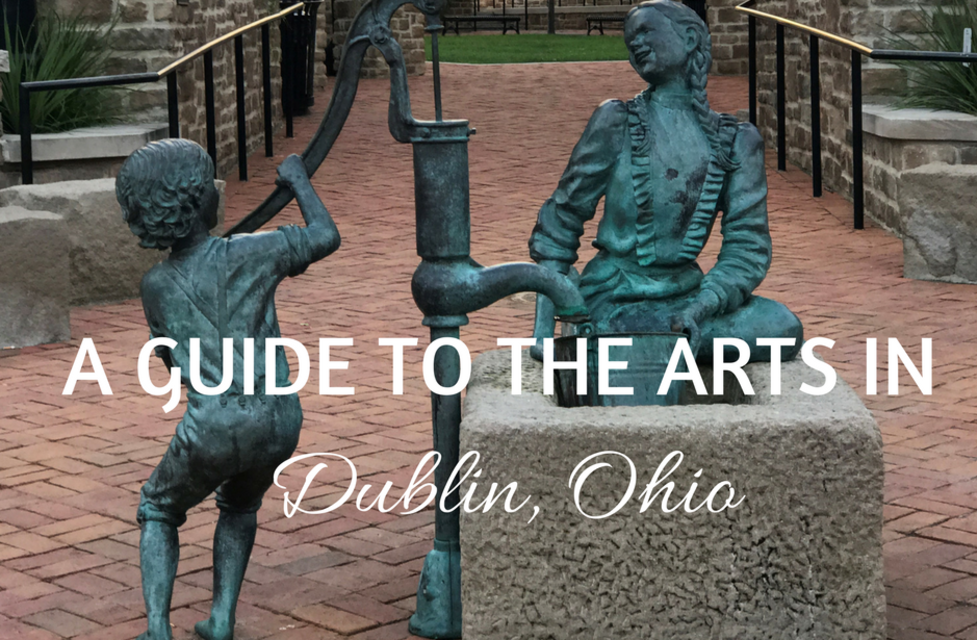 Add a bit of art to your trip to Dublin! Dublin is home to more than 70 pieces of public art and multiple galleries, so there is always something to see. Check out our guide to some of our favorite spots for art in Dublin, Ohio. 
Public Art
Public art is a major staple in our community here in Dublin. These pieces are some of the most photographed spots in our city. Snap your photo with them and upload your photo to Instagram using #sodublin to be featured on our page!
Field of Corn (with Osage Oranges)
Some call it weird, we call it art! The Field of Corn with Osage Oranges is probably the most well-known piece of public art we have here in Dublin. This installation symbolizes the history of our community's farming legacy. Located on the corner of Frantz and Rings Road, this piece is certainly hard to miss and a must-visit for Dublin visitors.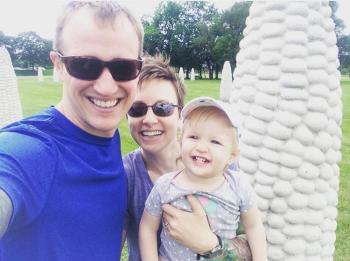 @theadventuresofrubyd snapped a family selfie in our Field of Corn during their visit to Dublin!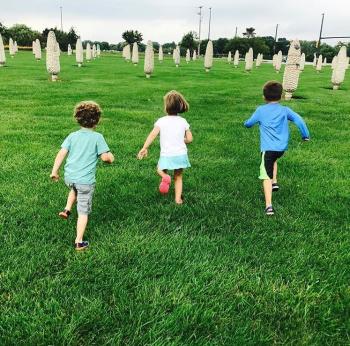 @jesser704 took her kids to run through the Field of Corn during their recent visit to Dublin!
Leatherlips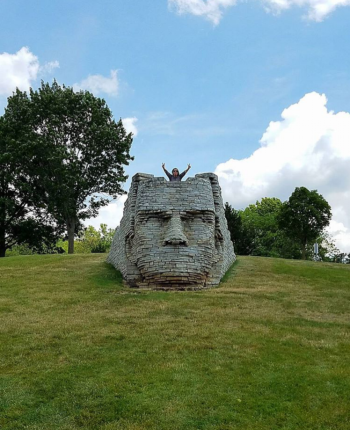 @debgavin snapped this shot with Leatherlips.
Leatherlips was the first piece in the Art in Public Places program. This sculpture is a 12-foot high portrait of the Wyandot, Leatherlips. Leatherlips stands gazing at the Scioto River at Scioto Park and has done so since 1990.
Dublin Irish Festival 30th Anniversary Harp 
@dublinohio snapped this shot of this commemorative piece of art.
Created to commemorate the 30th anniversary of the Dublin Irish Festival, this harp sculpture is a symbol of Irish pride. This milestone year of the largest 3-day Irish Festival in the world deserved something extra special! Stop by the South field entrance of Coffman Park to see this commemorative piece. 
Daily Chores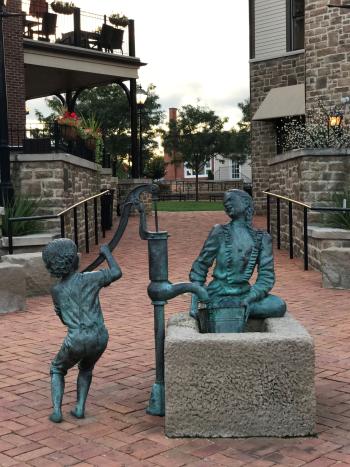 Set in the center of the Bridge and High Street square, the Daily Chores sculpture was inspired by Dublin's historic town water pump that sat in the middle of that very intersection in the early 1900s. This pump served as the primary source of drinking water for the town, but also as a community gathering places where people would come together to connect. 
Feather Point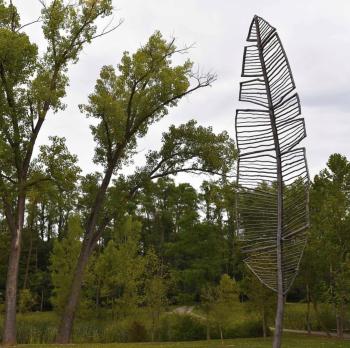 Feather Point is the most recent piece of public art in this series. Standing at Thaddeus Kosciuszko Park, Feather Point takes inspiration from the Coat of Arms of Kozciuszko's Polish roots. Feather Point is a 21-foot-tall sculpture, patterned from trees found on the site. This sculpture can be seen as you drive by the park on Riverside Drive. Take in its beauty from the road and then pull in to get an up-close look at this work of art. 
For a full list of public art in Dublin, click here.
Dublin Arts Council Gallery
The Dublin Arts Council building is the beautiful setting of a gallery that hosts rotating exhibits throughout the year. Click here to check out what is coming up.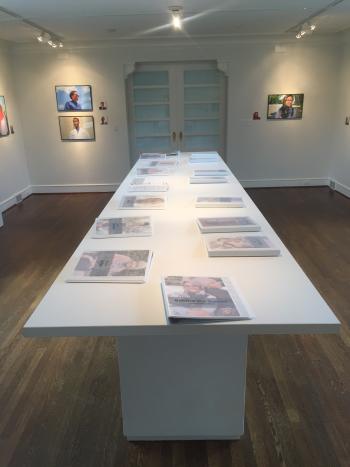 Bridge Park Gallery
This brand new gallery is located in the urban, downtown, unexpected setting of the Crawford Hoying offices. This location will continue to be home to new and exciting exhibitions, curated by Dublin Arts Council.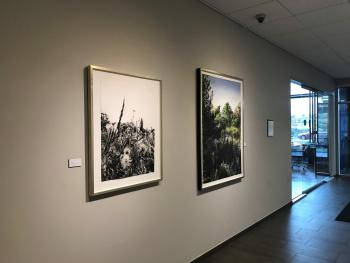 Stop by this gallery while you're exploring brand new Bridge Park! The above photo features pieces Dahlia & Cleome and Near Derby by Columbus artist Rod Bouc.
Terra Gallery is an eclectic art gallery promoting a sense of community and culture. The gallery houses a variety of paintings, mixed media, and sculpture that are sure to capture the attention of any viewer.  Services such as workshops, painting classes for adults and children, paint nights, custom artwork and private events are available to bring out your inner artist. To check out more about Terra Gallery and see all their upcoming events, click here.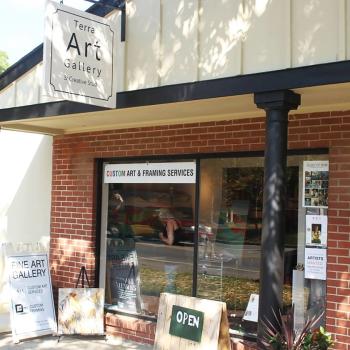 Riverboxing
Dublin Arts Council has commissioned the creation of Riverboxes, artist-created vessels that are inspired by the hobbies of letterboxing and geocaching which combine map-reading or GPS skills and artistic pursuit with delightful 'treasure hunts' in beautiful, scenic places.For more about riverboxing in Dublin, click here.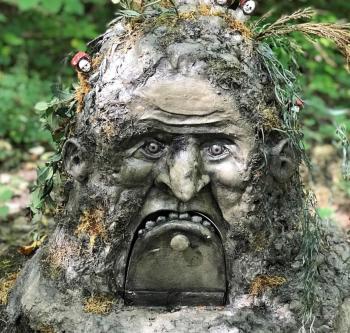 @kevincooper snapped this shot of Finnian, who he discovered as he and his kids were riverboxing!
Fore more art in Dublin and other art-related events, visit the Dublin Arts Council at dublinarts.org.