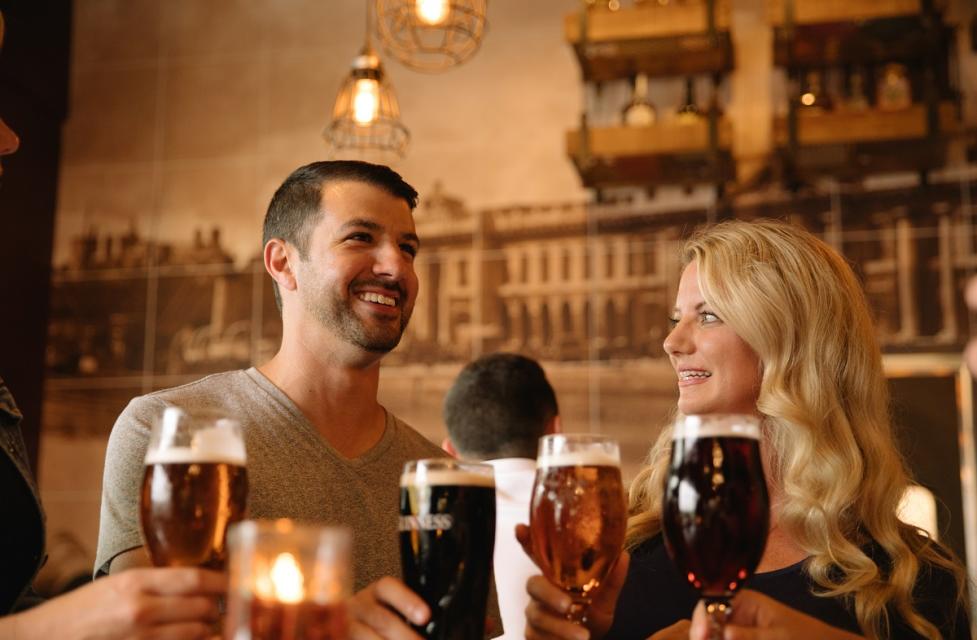 Looking for a getaway with international flair, but without the long travel days and hefty price tag? Right here in Dublin, Ohio, Irish culture is in our DNA; so it's no surprise that when you visit you'll feel that Irish hospitality so close to home. Join our friendly community and enjoy a little touch of Irish only a road trip away.
We've put together a complete Dublin, Ohio weekend itinerary with recommendations from our locals and past travelers to get you started!
Friday
Welcome to Dublin, Ohio! Get into #vacationmode by joining us on our very own Celtic Cocktail Trail. This trail includes 18 of the best bars, restaurants and pubs in Dublin, and comes with suggested cocktails with an Irish twist. Visit six or more locations on your trail pass and receive a commemorative koozie. Complete 12 stops and score an exclusive Celtic Cocktail T-shirt. Be warned, good times are guaranteed! To get you started, enjoy a cocktail atop VASO's stunning rooftop patio where you can take in the 360• views of Dublin from above, and relax as the sun goes down.
*Note: The Celtic Cocktail Trail is not meant to be completed in one day. Please drink responsibly and plan a safe ride when taking the trail.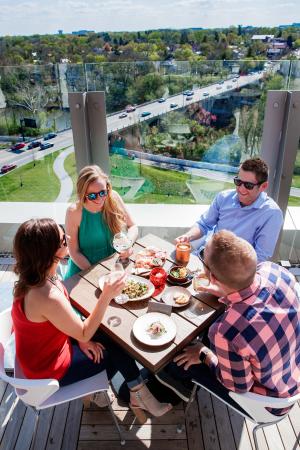 Trip Advisor Review: Monica from Lake Powell, Utah shares, "I absolutely love VASO! Their food and drinks are delicious, unique, and reasonably priced for the atmosphere and views. The service is great too! Bartenders Ryan and Lauren took great care of my friends and I and made our night out so much fun. We don't get to go out together very much and Ryan was able to recommend some DELICIOUS drinks like La Paloma and G&T. Those were our favorites - they were very refreshing with great flavor and ascetically pleasing. Columbus really needed a place like this! We will be back!"
*Sign up for your free Celtic Cocktail Trail Digital Pass Here*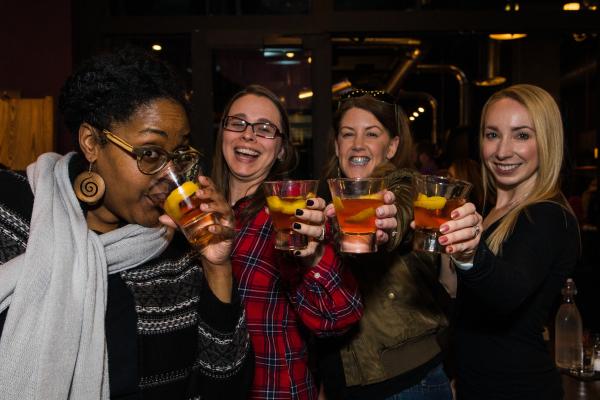 After your sunset sipper, head over to Fado Pub and Kitchen in Bridge Park for dinner. Our locals speak highly about their amazing selection of Irish whiskeys as well as their sea bass, the pub burger and fish and chips. Fado is another participating pub on our Celtic Cocktail Trail, so don't forget to check it.
Saturday
Join our friendly community at The Dublin Market located in Bridge Park on Longshore Street. This outdoor market runs from 9 - 12 noon, rain or shine, and is packed full of local vendors selling fresh baked goods, local produce, flowers and unique boutique items from artists and craftsmen. Grab a coffee and some sweet or savory treats for breakfast and enjoy the live entertainment. Still hungry? Stop by Kona Craft Kitchen, close by in Bridge Park. They open for breakfast and lunch at 8 am and offer a fun vibe with delicious made-from-scratch menu items.
Looking to buy a gift or souvenir for yourself? Right here in Dublin, there are a variety of boutiques and shops our locals and past travelers recommend. Make sure to visit Boho 72 for Irish approved items including mugs, drinkware, home décor, jewelry and clothing. Have a sweet tooth? Stop into Kilwins and watch from their window as they whip up gooey caramels and their famous fudge. Pick up a box of your favorite treats to enjoy, or to give as a gift.
Community Recommendation from Facebook: Angela Barett from Dublin, Ohio shares her go-to shops in her hometown. The "consignment shop Pink Door, Clothes Mentor or stopping by Oakland Home, Bakers, or Bliss for a one of a kind find."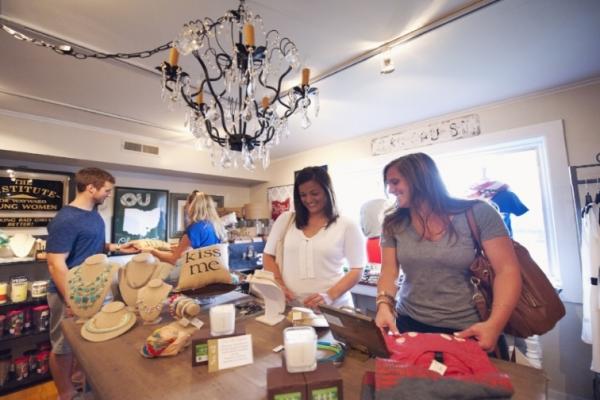 After hopping around the local shops, head to Indian Run Falls for a dose of fresh air and natural beauty. You will find this tucked-away treasure with walking trails, wildlife and waterfalls just steps away from Downtown Dublin. This is one place our visitors and locals love to go and relax.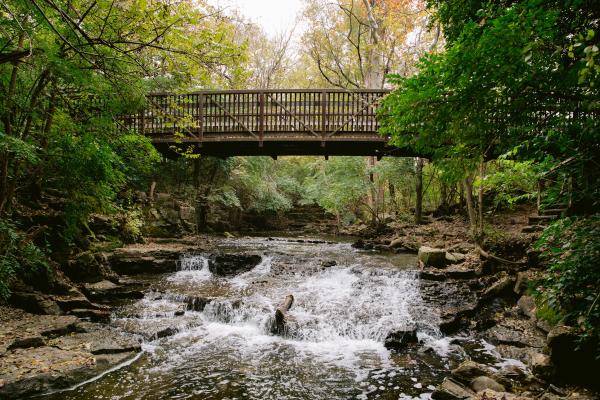 For dinner tonight, drop by the Dublin Village Tavern, nestled in historic Downtown Dublin, for a taste of Irish hospitality. Our locals love their Irish egg rolls, fish and chips and Shepherd's Pie. The Dublin Village Tavern is a place 'where locals gather and visitors are always welcome'. If it's a warm summer night, dine on their quaint street-side patio.
*TIP: Arrive before 6 pm, to catch Happy Hour specials on both food and drinks.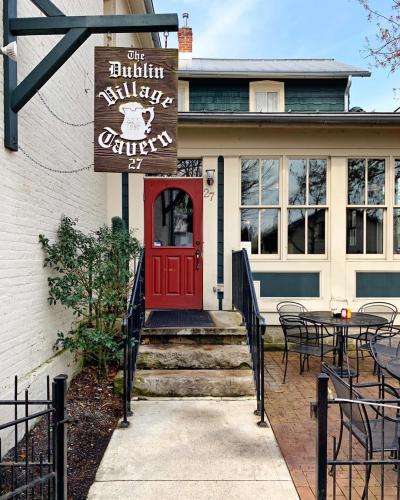 Photo credit: @VisitDublinOhio
After dinner, pop over to The Pint Room to enjoy over 100 craft beers they have on tap, including Dublin's locally-brewed Irish Red, which is part of our Celtic Cocktail Trail... so make sure to ask for the PIN if you are working towards your prize! Aside from partnering with local breweries all around the state, this establishment pairs their beers with delicious food, designed by their local, in-house chef. Whether you stop in for a cold pint and a friendly conversation with the bartender or a local, kick back and watch a game on the big screen or take in a great meal with friends and family, you'll experience Dublin's welcoming hospitality either way!
Trip Advisor Review: IKE48 from Holland, Michigan shares, "Classic "tavern" fare offered here (high-end burgers, appetizers, etc.). The salad options were excellent & fresh! LOTS of beer selections featuring many Ohio craft beers from all regions of the states. The wait staff was excellent."
Sunday
Rise and shine! Start your Sunday with brunch at one of Dublin's most adored restaurants, Tucci's. Our locals rave about their incredible service, beautiful ambiance and consistently delicious food. Past visitors highly recommend Tucci's waffles, omelets and eggs benedict. If it's a nice day, opt to eat alfresco on their charming patio.
Trip Advisor Review: Monica from Lake Powell, Utah shares, "This brunch was amazing! We sat on the patio which was great, the service was spectacular, the food was delicious, and the brunch beverages were the best!! The croissant sandwich with breakfast potatoes and fruit was enough for me and leftovers for my boyfriend! French toast was huge and looked amazing, the grain bowl with poached eggs on top was a healthy person's dream breakfast, and the omelets smelled great! I will definitely come back to Tucci's!"
We're rather fond of green right here in Dublin, Ohio. We are proud to have an abundance of incredible golf courses and to be the home of some of the most renowned golf tournaments in the world. The annual Memorial Tournament started back in 1976 by one of the greats, Jack Nicklaus, and is held right here in Dublin. Over the years, we've also hosted The Presidents Cup and The Ryder Cup. So, if you're a golfer, come play a round with us at the Golf Club of Dublin. Here you can experience golf the Irish way with 64 stacked sod bunkers, 1,800 feet of hand-stacked rock walls, rectangular teeing grounds, fescue covered dunes, enormous greens and 18 holes with glistening water. This is an experience our travelers never forget.
Trip Advisor Review: "This Golf Course is among the finest public golf courses in the Midwest United States in very scenic Southwest part of the City of Dublin OH. This course offers a very wide array of open tee times for public players during any part of the year weather permitting even in months of December through February when good mild winter weather prevails. Settled among Irish typical settings and located approximately four and a half miles south of Muirfield Memorial Championship Golf club off Avery Rd just off Muirfield Drive southbound. This facility is located in a very elegant resort residential area together with a fine walking and jogging park plus outdoor swimming pool, tennis courts and popular recreation ballpark on the same grounds." - Michael D
Next, head to Coffman Park, which our community is proud to call one of our best. Pack a picnic to enjoy at one of the many undercover picnic pavilions or on the grass near the river bridge. After, stop by the south field entrance of the park to see the Dublin Irish Festival 30th Anniversary Harp sculpture; a symbol of our Irish pride.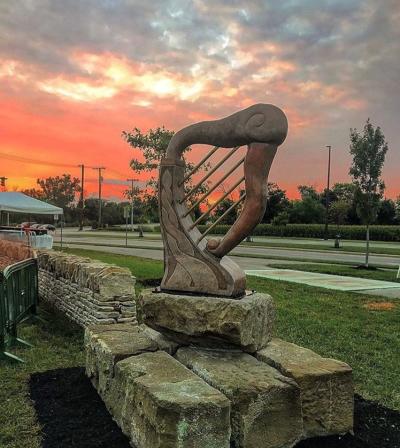 Photo Credit: @dublinohio
Before you head home, make one last stop at Johnson's Real Ice Cream for a sweet treat. Our travelers highly recommend their Irish Sundae: mint chocolate chip ice cream and hot fudge topped with Oreo pieces, whipped cream and gold sprinkles. It's exclusive to our Dublin location, so you won't find it anywhere else! Take your ice cream to go and walk around historic Dublin or take it to the outside square near the statue of Daily Chores.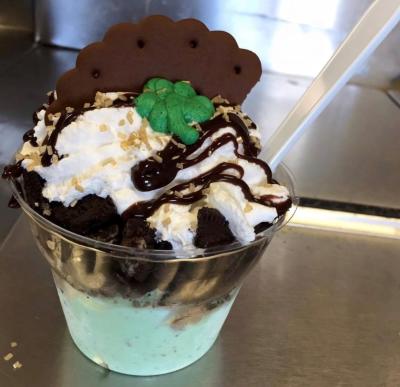 Our community is proud to share this weekend itinerary with you and our hope is it will make planning your next holiday even easier. If you have any questions, feel free to ask them in the comments below. We hope to see you in Dublin soon!