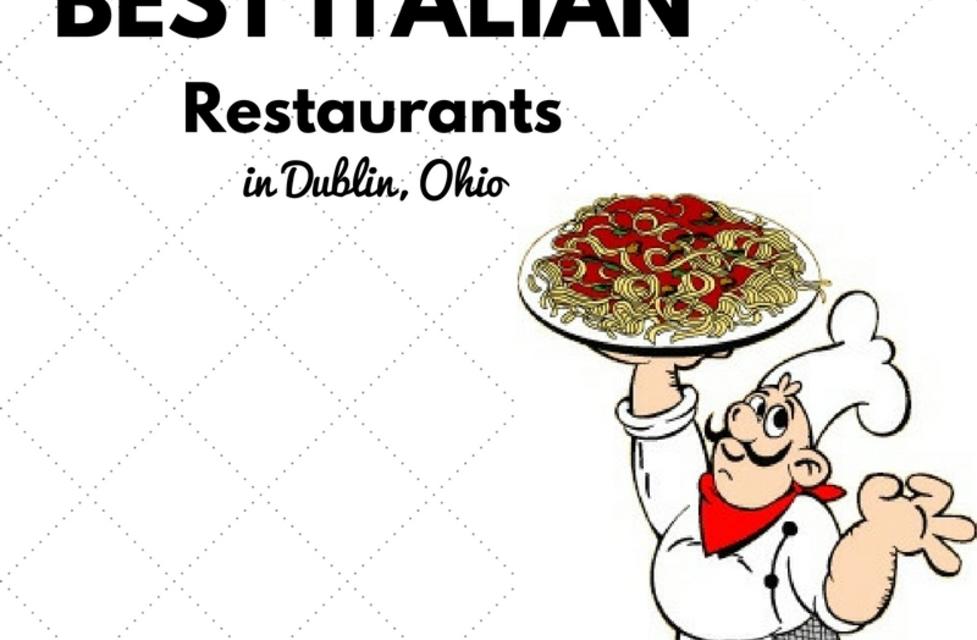 Even those with Irish Attitude love a scrumptious bowl of spaghetti and meatballs. Dublin, Ohio has an Irish flare, but we've got some of the best Italian restaurants around. Get your forks and bibs ready for a mouthwatering list of the best Italian restaurants.
1. Mezzo- Not only do they have a delicious array of pastas, pizzas and appetizers, but this local favorite has the best happy hour deal in town. $4 glasses & $10 bottles of house wine!
12 W. Bridge St. Dublin, Ohio 43017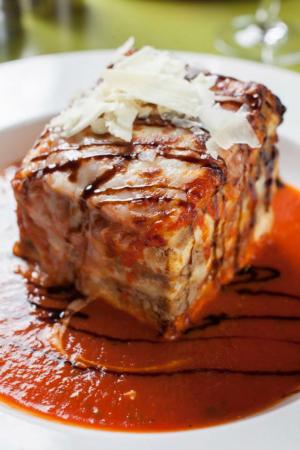 Mezzo Lasagna
2. Vincenzo's- Whether you're looking for an authentic Italian starter salad, specialty pasta dishes or subs and calzones this authentic cuisine can satisfy everyone. Don't forget their delicious cannoli's!
6393 Sawmill Rd. Dublin, Ohio 43017
3.  Moretti's- Each meal is handmade by the freshest ingredients in their kitchen to ensure you're given the best dish you've ever had. Stop by for any of their homemade pastas, sausages and all sorts of Italian favorites.
5849 Sawmill Rd. Dublin, Ohio 43017
4. Iacono's- This family favorite is known for their homemade egg noodle recipes, and their famous spaghetti night on Mondays from 5pm – 9pm with all you can eat spaghetti and salad bar.
9303 Dublin Rd. Powell, Ohio 43065
5.  Piada Italian Street Food- Fresh, modern Italian food cooked with simplicity in a fast-past atmosphere for either a filling, healthy meal on the go or dining in. Create-your-own or choose from their menu.
6495 Sawmill Rd. Dublin, Ohio 43017
6. La Scala Italian Bistro- Plan an event or go for dinner at this beautiful restaurant. You can enjoy fine Italian dining and artful cocktails while listening to live music.
4199 W. Dublin-Granville Rd. Dublin, Ohio 43017
La Scala Cannoli
7. Enrico's Pizza & Restaurant- "The way grandma made it" is their motto, and they create a great menu of made-from-scratch dishes, pizzas and subs. This affordable dine in or carry-out restaurant is a must in Dublin.
5788 Frantz Rd. Dublin, Ohio 43016
8. Creno's Pizza- Award-winning pizza with a side of Stromboli, subs, salads, wings and more. You won't want to pass this up!
5923 Karric Sq. Dr. Dublin, Ohio 43016
9. Tutto Vino- Do you love wine and bistro food? Stop by Tutto Vino for a large selection of wines in their cellar and a full bistro menu offering seasonal meals, small plates and more.
7154 Muirfield Dr. Dublin, Ohio 43017
10. LaRosa's Pizzeria- Good pizza is something LaRosa's is known for, but they're hoagys, calzones and pepperoni rondos are also to die for!
7048 Hospital Dr. Dublin, Ohio 43016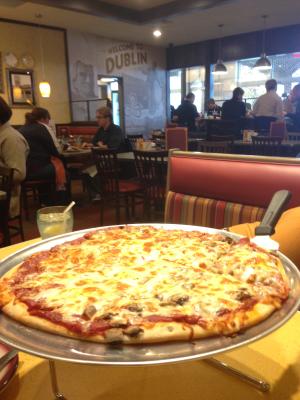 LaRosa's Pizza
11. Vittoria Ristorante- This restaurant's owner is from Alvito, Italy so you can expect authentic Italian food served in an old world, Tuscan-style setting.
10241 Sawmill Parkway Powell, Ohio 43065
12. Bravo Cucina Italiana- Whether you're looking for brunch, lunch, dinner or just a quick bite, Bravo offers something for everything. Try the chef specialties for a one-of-a-kind dish then add a specialty cannoli for dessert.
3000 Hayden Rd. Columbus, Ohio 43235
We know it's hard to choose because we've tried them all, but if you don't have dinner plans any of these Italian restaurants will fill the hungry bellies waiting at your dinner table. Don't forget to tag your photos with #SoDublin to be featured on our website