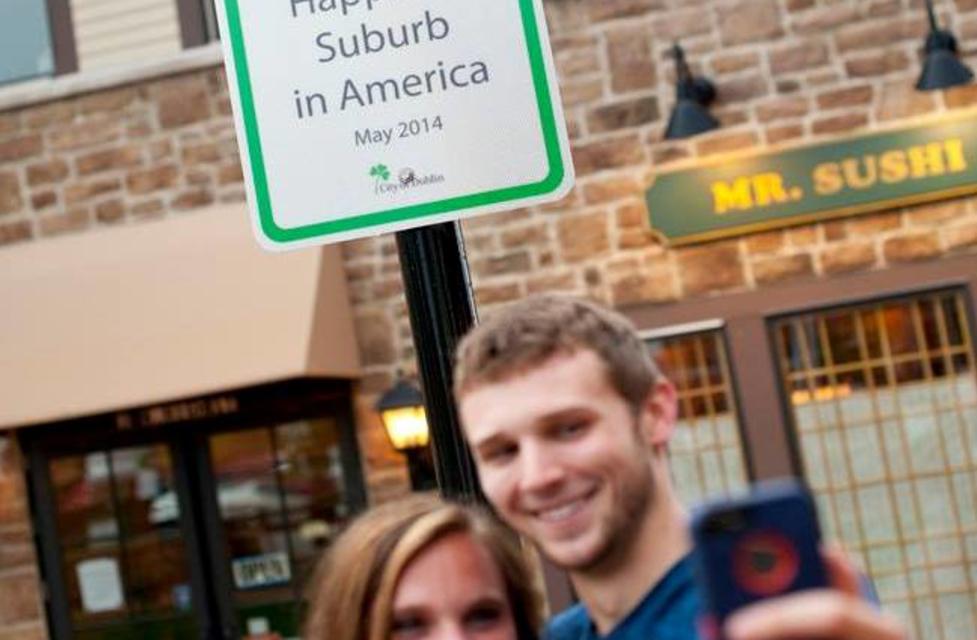 It seems that taking pictures of ourselves has become part of our everyday activities.  "Selfie" (though not formally recognized as a real word) is now standard lingo. This trend is taking the social media world by storm, and if you haven't jumped on the bandwagon yet, here's your chance. I scoured all of Dublin to find the best of the best when it comes to selfie-taking spots (I even took a few of my own). So charge up your camera or Smartphone, grab your selfie stick if you have one and get ready, aim and selfie away.
P.S. Be sure to tag us in your pics using #irishisanattitude and #dublinishome so we can "like" them!
Indian Run Falls.  April showers bring more than just flowers, they bring waterfalls too! Stand up on one of the observatory platforms or wander down along the trails right to the edge of the water.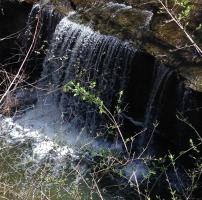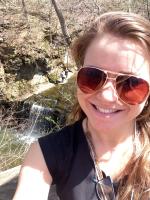 Field of corn. A Dublin staple, this public work of art is the cream of the crop (literally) when it comes to selfie-taking.  Immerse yourself among the 109 concrete cobs for the perfect shot.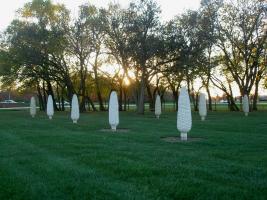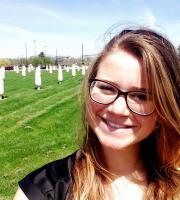 Wendy's Flagship restaurant. Three words: Waterford Crystal Hamburger.  Did I mention that sandwich cost a whopping $105,000? While you're there, check out some of the memorabilia from the original Wendy's and the Dave Thomas statue out front. You might as well selfie with him, too.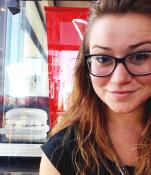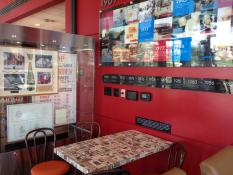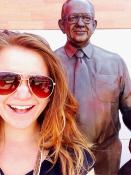 In front of the Dancing Hares.  It's not every day you seeing giant bunnies (15' to be exact) dancing in a park. If it's warm enough, you can splash around in the water fountains in front of them.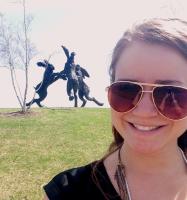 Inside the soccer ball at Avery Park. Another public artwork, "Out of Bounds" lets you really be a part of the action. After you post your photo, explore the many sports facilities the park has to offer.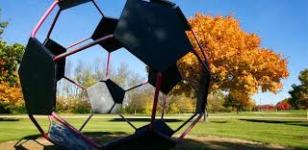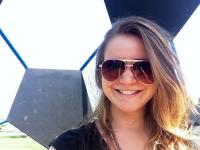 With Chief Leatherlips.  Your head won't be the biggest in this selfie.  The 12' high sculpture of the Wyandot Native American Chief has a great view of the Scioto River and sunsets in the evening.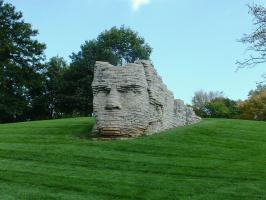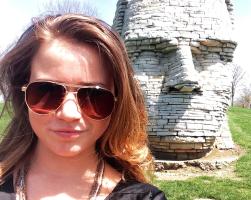 With a zoo animal. The Columbus Zoo & Aquarium is one of the top ranked zoos in the country making it a top ranked selfie spot as well.  Get up close and personal with one of the animals for a wild picture that will wow your friends and followers. Personally, I recommend the giraffe exhibit in the Heart of Africa.