Looking for a new place to brunch in Dublin, Ohio?
The newest hot spot in Dublin is packed every evening from happy hour through dinner. If you can't wait to try Napa Kitchen + Bar, then consider brunch.
Napa's brunch menu is available from 11 a.m.- 3 p.m. every Saturday and Sunday. If you arrive promptly at 11 a.m., you will be seated immediately and have your pick of table, couch near the fireplace, or seat at the bar.
Start with the Brunch Cocktails.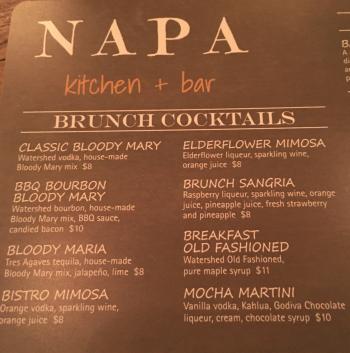 Choose from classic brunch beverages like the Bloody Mary or Mimosa or get adventurous with a twist on classics with the Elderflower Mimosa or the Bloody Maria made with tequila instead of vodka. If you're a bourbon buff, try the BBQ Bourbon Bloody or the Breakfast Old Fashion. The drinks were so good, we had three!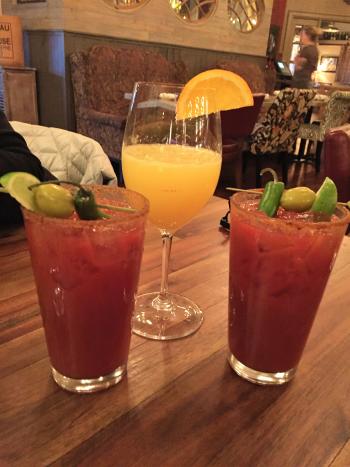 On to the food.
Before you make the most important decision of your morning, start with the Bacon Candy. You read that right... BACON CANDY! This stuff was heavenly. Every bite as delicious as the one before. The name says it all. A mix of sweet and salty that leaves you wanting more. The portion is perfect for a small group to share without ruining your main course. Some of the descriptions from my brunch mates included: "Wow. Just wow." "Perfectly crispy and caramelized." "How do they make this?!?" Our server responded in awe: "I don't know how they do it."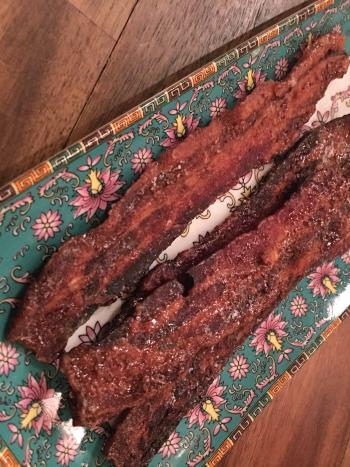 Napa's brunch menu is a perfect amalgam of breakfast and lunch offerings with eggs, french toast, pizza and a BLT and E. For those non-breakfast folks, you are welcome to order soups, salads, and sandwiches during brunch. Or create a combo with the pick two.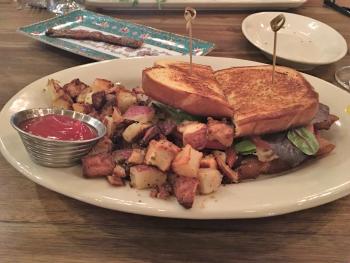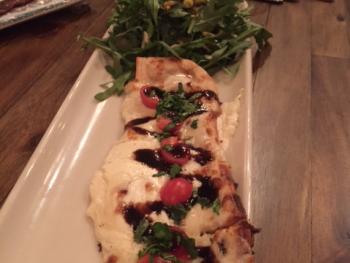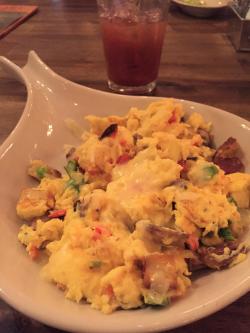 I would give Napa Kitchen + Bar a 10 on the brunch-o-meter. Great drinks, delicious food and fabulous service in a quaintly comfortable and beautifully decorated setting.