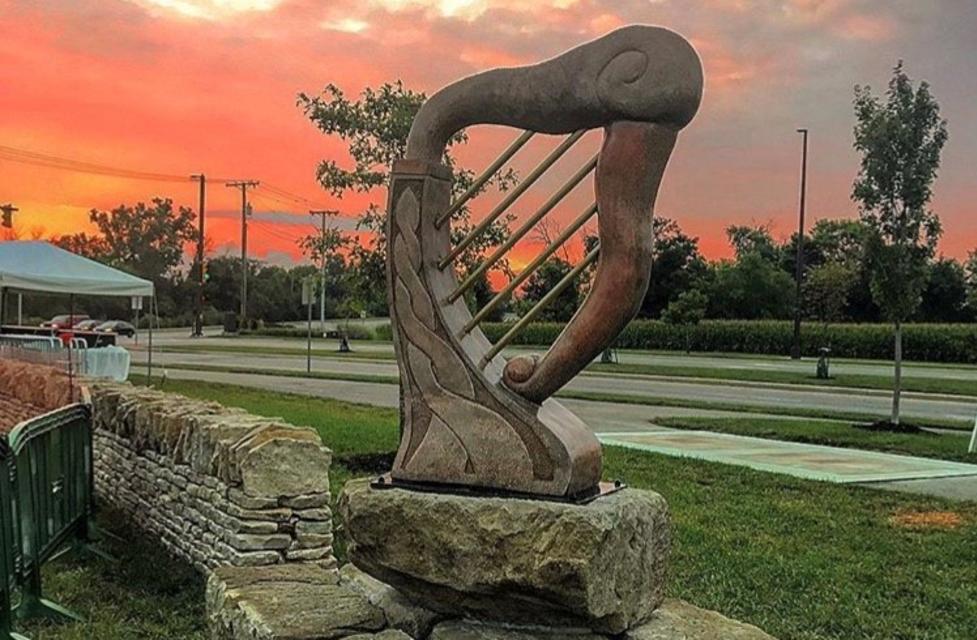 It is true, we won't be able to celebrate together this year, but Irish Spirits can't be broken! We've rounded up some of the best ways you can celebrate the Dublin Irish Festival from home this year. Slainte!
Get a Front Row Seat
We're bringing the Irish Festival Music to you this year! Enjoy live music streaming throughout the entirety of the "festival hours" including your favorite bands like We Banjo 3 and Gaelic Storm. Click here for the full schedule so you can tune in!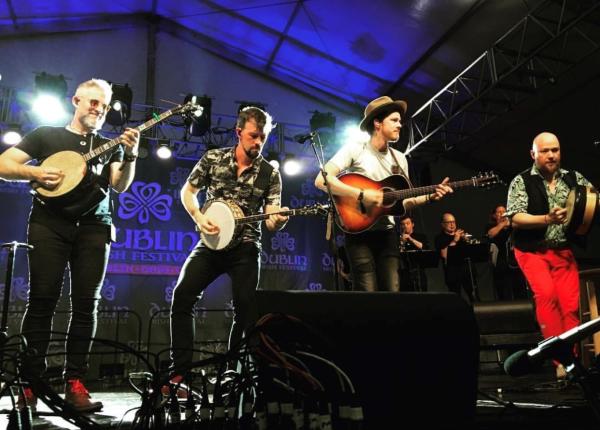 Carry Out Your Favorite Irish Dishes – Or Make Them Yourself
Don't miss out on your favorite Irish cuisine this year. Order carryout from places like Fado Pub & Kitchen and Dublin Village Tavern (we HIGHLY recommend the Irish Eggrolls). The Irish Festival has also compiled a list of Irish recipes for the culinarily inclined. View them here.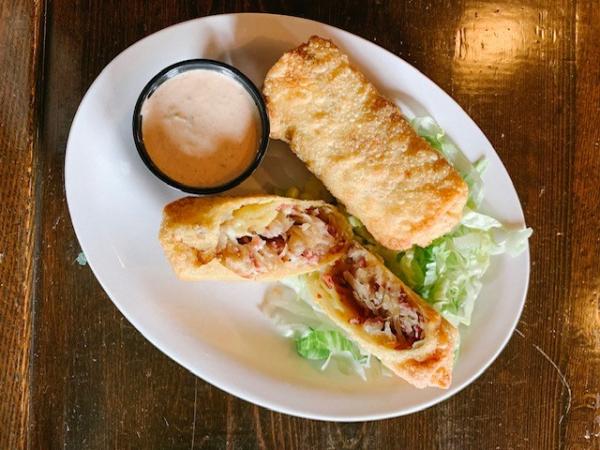 Channel Your Inner Irish Mixologist
Missing those Irish-inspired cocktails? We've got you covered with these recipes from your favorite stops on our Celtic Cocktail Trail. Beginner? We recommend starting with the Irish Mule from The Bogey Inn – easy to make and equally as delicious! Also, be sure to sign up for the "Toast and Taste" Virtual Whiskey Tasting with Barry Chandler. Learn more here.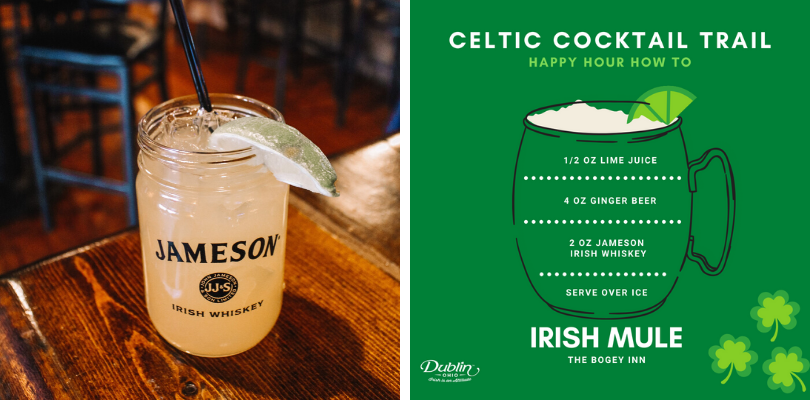 How about some Background Music?
If you can't watch the DIF Bands on the live stream – no worries! The festival has rounded up some of the best performances from years past available to you via Spotify. Click here to listen.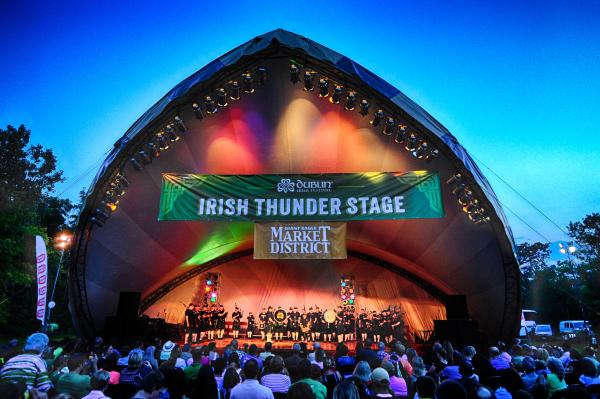 Shop the Emerald Isle
Get your fill of Irish goodies online this year. Shop these familiar festival vendors serving up all the Irish items to hold you over until next year.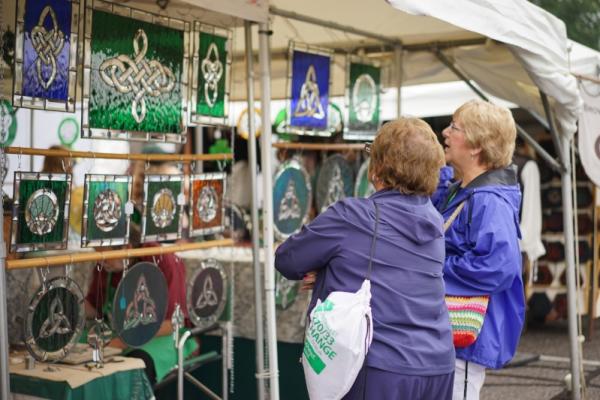 For the Wee Folk
Bring out the creative side in your little ones with these festival-themed coloring pages. Head to the Dublin Irish Festival website to uncover new facts about the annual festival favorites: the Celtic Canines. Examine trading cards for all your favorite breeds from Irish Setters to Wheaten Terriers. If you feel like getting out of the house, enjoy a rainbow scavenger hunt on the festival ground in Coffman Park! Learn more here.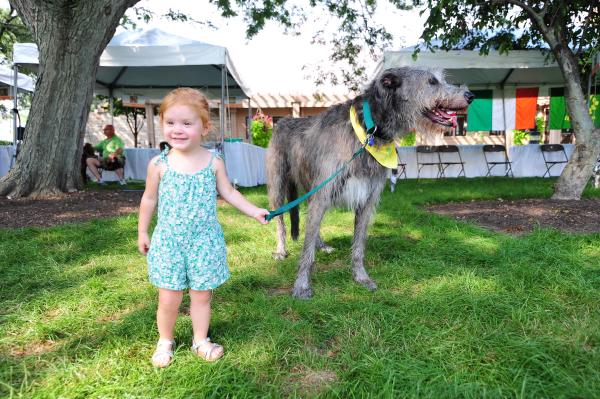 Grab Your Gear
The 2020 collector's merchandise is here! Click here to shop.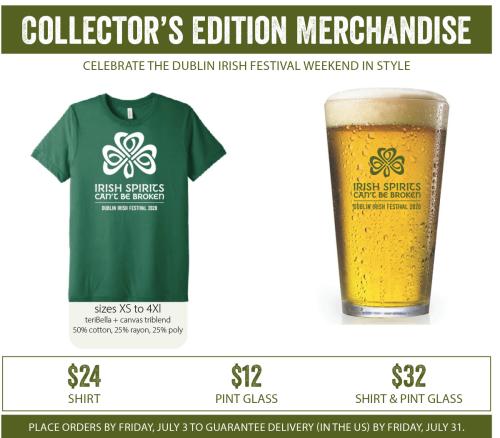 We hope you get the most out of this year's virtual festival and look forward to welcoming you back to Dublin next year for DIF 2021!
For more things to do in Dublin, click here.