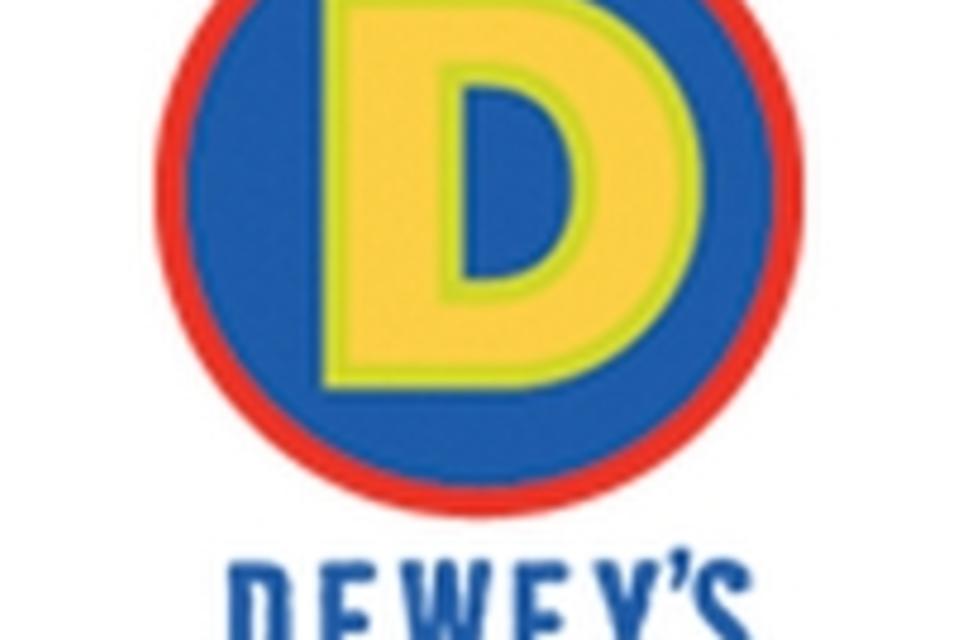 When it comes to pizza, you really can't go wrong in my opinion. There's something about mixing together just about any combination of ingredients, tossing it onto some dough, adding sauce and cheese, throwing it in the oven and ending up with a delicious product. That versatility and ease are part of what makes pizza one of my favorite foods.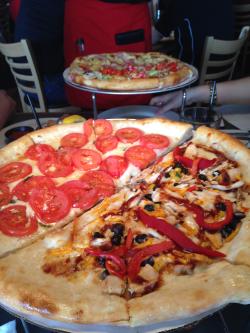 As any pizza connoisseur would be, I was excited to try the newest pizza place in Dublin. Seeing as I had never tasted pizza from the Cincinnati-based chain, Dewey's, their soft opening was right up my alley. After all, what's better than pizza? Free pizza, of course! I must say, this friendly, neighborhood place did not disappoint my pizza-loving palate.
     At first glance, I was particularly impressed with the diverse menu. From traditional options like your standard cheese and pepperoni, to specialty pizzas including Wild Mushroom and Caprice, to create-your-own pies, Dewey's truly has options to satisfy anyone's craving. I couldn't resist tasting their seasonal special, the Tito Santana, which features anything and everything you could ever want on a taco, but on a pizza instead! Sound overwhelming? No worries, Dewey's specializes in half-and-half pizzas so you don't have to pick just one.
     Aside from unique (and delicious!) pizzas, Dewey's also features calzones stuffed full with your choice of regular or gourmet ingredients, as well as an array of salads. What else sets apart this hip and inviting place? They also have a bar with an ever-changing selection of draft beers and they try to feature locally-brewed selections whenever possible. After I noticed this unique part of the restaurant, I couldn't help but think—what a perfect place to grab a drink while you wait on your carryout pizza to be finished! They even have a window that allows you to peek into the kitchen and watch as the chefs make your pizza.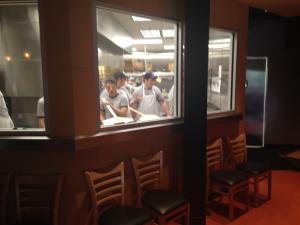 Of course, no restaurant is complete without an inviting atmosphere and personable servers. Dewey's excelled in both of these areas. Although I was only there for the soft opening, the restaurant was still busy with customers who seemed to be enjoying both their food, as well as each other's company. Having waited tables before, I guessed that the new employees must have been nervous. However, none of these nerves showed and I received friendly and efficient service.
     That being said, the next time I get a craving for some pizza (which surely won't be too long from now), I definitely plan to keep Dewey's on the map.