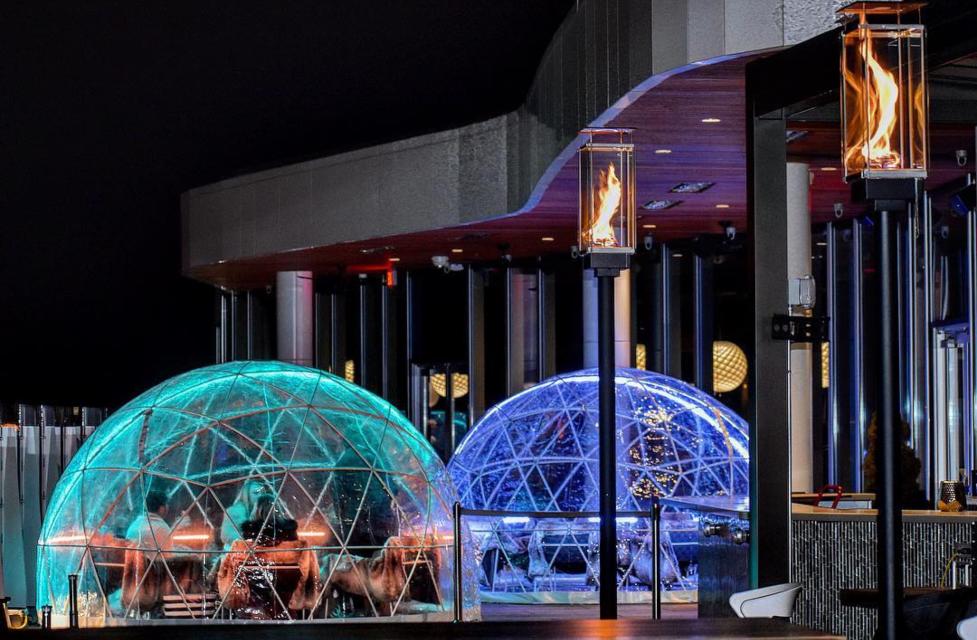 Elevate your winter outings at VASO Rooftop Lounge, home of the igloos, where you can dine and sip in a life-sized snow globe atop the AC Marriot Hotel in Dublin. Don't sleep (or hibernate) on this - the igloos will be gone before you know it!
Read on for details on why VASO should be at the top of your winter bucket list this season: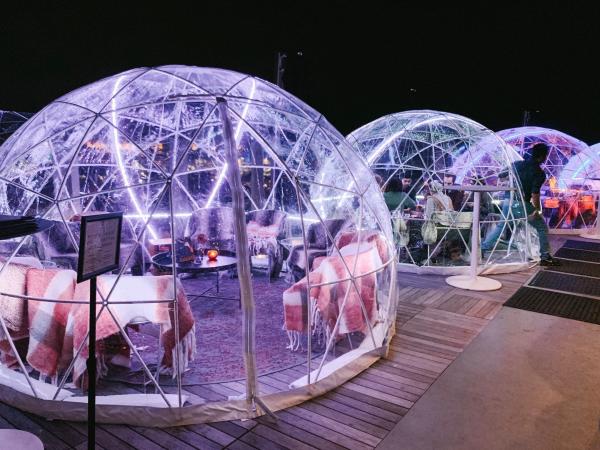 Igloos
This winter, travelers and locals can welcome the season with a feast of VASO's unparalleled tapas and handcrafted cocktails with stunning rooftop views - no matter the temperature. Even though the patio is closed, the seasonal igloos have officially made their return providing a life-sized, snow globe-like experience under the stars, complete with cozy fur-covered chairs, blankets, call pods and twinkling lights.
The details: Each igloo seats up to 8. Sunday - Thursday, there is a minimum per igloo of $300 for every two hours, that can be used toward food, drink, or bottle service. Friday - Saturday, $500 per two-hour minimum. One check and an automatic gratuity of 20% is applied.
Safety: Each igloo allows for social distancing and is cleaned between uses with electrostatic disinfection technology to ensure that every surface is fully sanitized. 
For more information and to make a reservation, book at this link or call (614) 698-2525.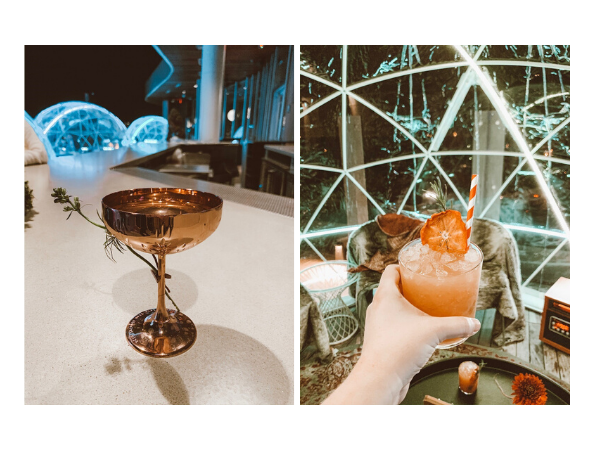 Artisan Handcrafted Cocktails
The cocktail menu is out and spoiler alert, it's a work of art. You never know, the bartender serving you the drink could be the one who invented it in the first place, as VASO encourages creativity among its staff. Here are our favorites from the new menu.
It's a Vibe - Ketel one peach & orange blossom, yuzu liqueur, peach honey, lavender bitters, wild flowers.
Back of the Coffee Line - Oyo vanilla honey bean vodka, espresso, fernet branca, fresh mint.
Life is Good - Pistachio washed dewars scotch, green tea honey, peychaud's bitters.
Midnight Driver - Plum toki japanese whiskey, mesquite plum cordial, salers aperitif, lemon, egg white, vegetal dust.
Don't worry – they still have your favorites including their signature Gin & Tonic, garnished to the nines with baby's breath, orange peel and juniper berries.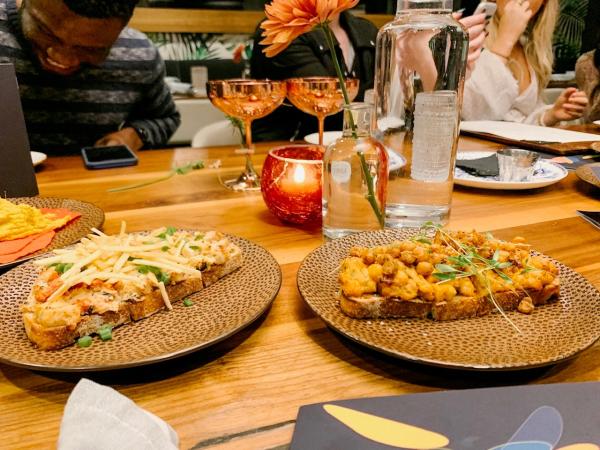 Fantastic Food
There's never a lack of creativity on VASO's menu, crafted under Executive Chef, David Belknap, and their fall offerings are no exception. Here are some of our favorites:
To Start:
Their "Pan Con" section of the new menu features unexpected combinations served on top of thick-sliced toast. Sure, it's carbs but you deserve it! We recommend the Spanish Grilled Cheese Sandwich or the Braised Pork Panini.
Brotes de Bruselas a La Caesar - brussels sprouts caesar salad, two ways. This "salad" is anything but basic.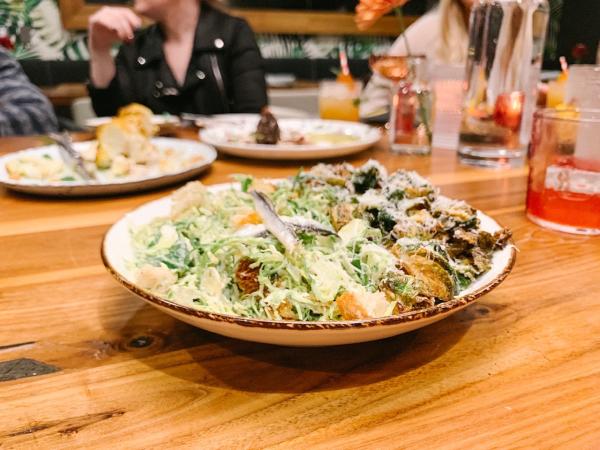 To Share:
Tempura Sweet Potato Tacos - white corn tortillas, cabbage slaw, and carbon cashew aioli (SO GOOD). Like these tacos, many of the new items are vegan, yet bursting with flavor.
VASO's Paella For Two - seafood paella, tiger shrimp, mussels, clams, squid, saffron rice. 
Smoked Tuna Ahi - smoked tuna, beet, and pickled husk berries. Technically share-able, but you won't want to!
Curious? You can find their complete menu here.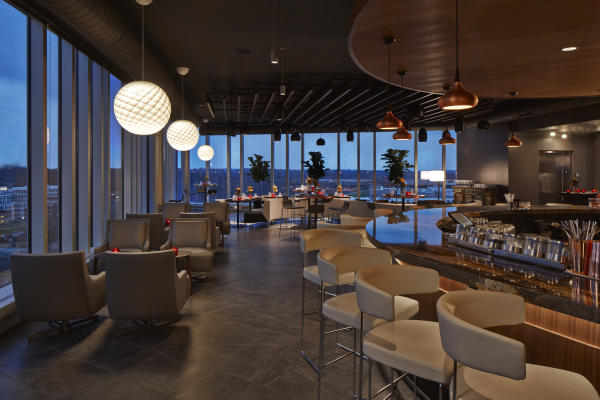 Looking Ahead
Take a weekend getaway or staycation at the AC Marriott and have easy access to VASO and all of Downtown Dublin. You don't have to go far to feel far away. 
Head to VASO Rooftop Lounge for an elevated outdoor dining extravaganza you won't soon forget and share your sips with us using #SoDublin.
For more travel inspiration, click here.