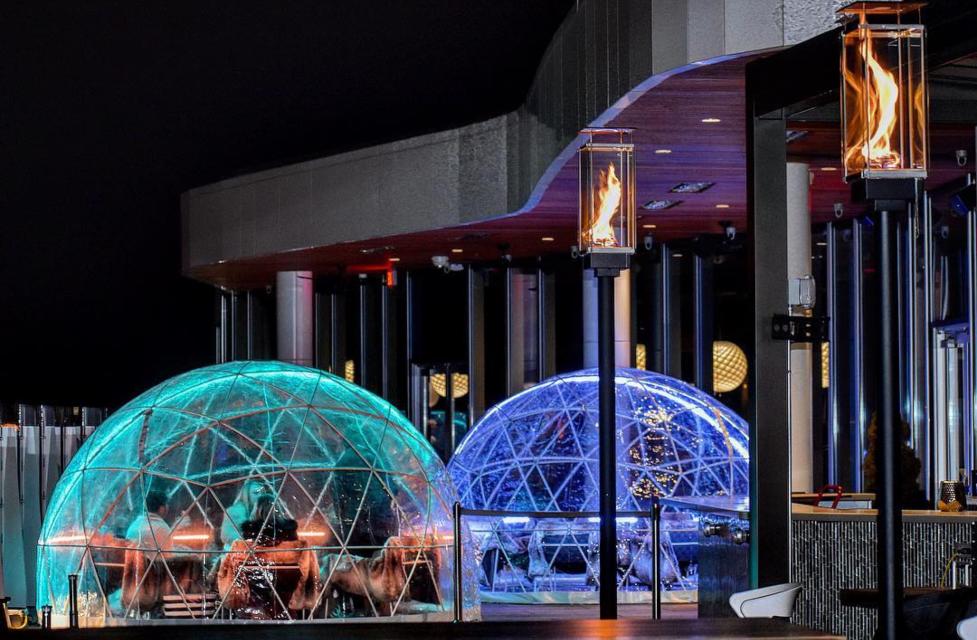 Elevate your winter outings at VASO Rooftop Lounge, home of the igloos, where you can dine and sip in a life-sized snow globe atop the AC Marriot Hotel in Dublin. Don't sleep (or hibernate) on this - the igloos will be gone before you know it!
Read on for details on why VASO should be at the top of your winter bucket list this season: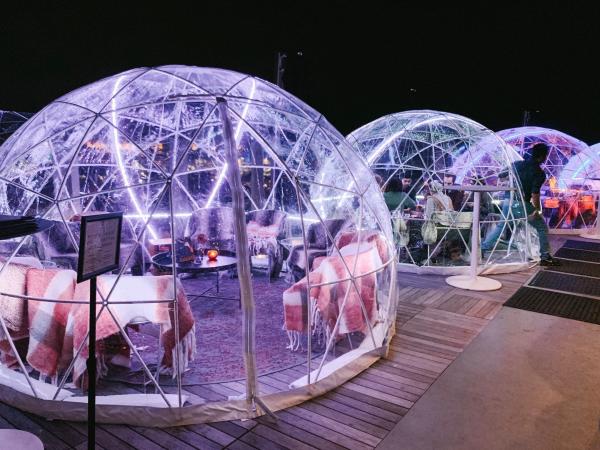 Igloos
This winter, travelers and locals can welcome the season with a feast of VASO's unparalleled tapas and handcrafted cocktails with stunning rooftop views - no matter the temperature. Even though the patio is closed, the seasonal igloos have officially made their return providing a life-sized, snow globe-like experience under the stars, complete with cozy fur-covered chairs, blankets, call pods and twinkling lights.
The details: Each igloo seats up to 8. Sunday - Thursday, $50/person with a two-guest minimum for two hours. Friday - Saturday, $60/person with a 4-guest minimum for two hours. One check and an automatic gratuity of 22% is applied.
For more information and to make a reservation, book at this link or call (614) 698-2525.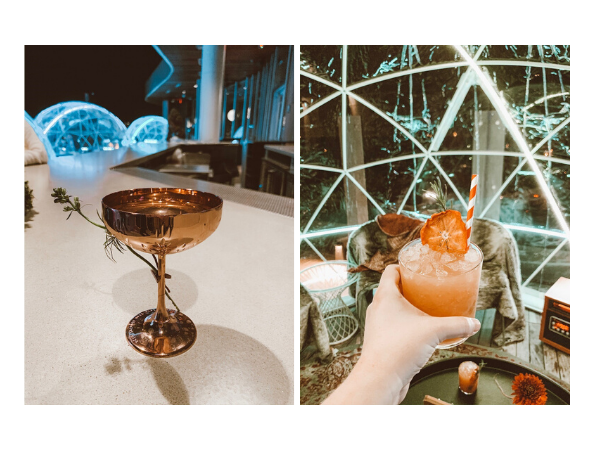 Artisan Handcrafted Cocktails
The cocktail menu is out and spoiler alert, it's a work of art. You never know, the bartender serving you the drink could be the one who invented it in the first place, as VASO encourages creativity among its staff. Here are our favorites from the new menu.
Grow A Pear - Grey Goose La Poire, Apricot, Ginger, Lemon
La Havana - Plantation 5-Year Rum, Bacardi Spiced Rum, Sweet Potato, Coconut Cream, Cinnamon, Allspice, Lemon
A Basic Batch - Oyo Honey Vanilla, Kentucky Coffee Whiskey, Fresh Espresso, Pumpkin Spice Demerara
Smoke Show -  Barrel Aged Volcan Reposado Tequila, Montelobos Mezca, Blackberry Beet Cordial, Citric Solution
Don't worry – they still have your favorites including their signature Gin & Tonic, garnished to the nines with baby's breath, orange peel and juniper berries.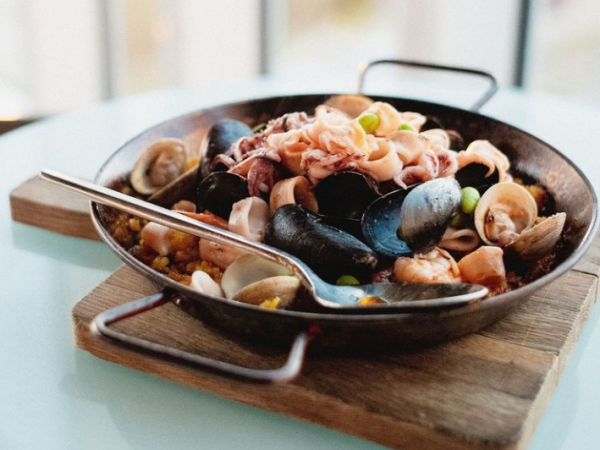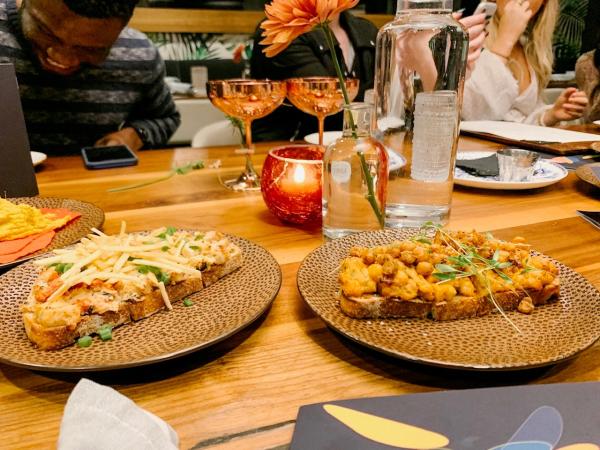 Fantastic Food
There's never a lack of creativity on VASO's menu, crafted under Executive Chef, David Belknap, and their fall offerings are no exception. Here are some of our favorites:
To Start:
Tuna Tostadas - Smoked Ahi Tuna, Pico De Gallo, Sesame Sherry, Rice Crisp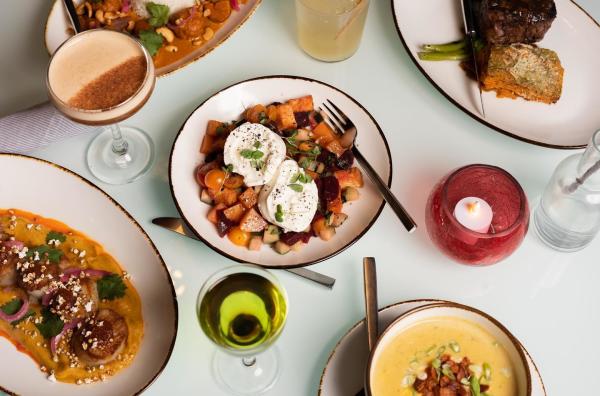 To Share:
Smoked Chicken Salad Croissants - Miniature Croissant Sandwiches, Smoked Chicken Salad, Celery, Red Onion, Frisee, Lemon Vinaigrette
VASO's Paella For Two - Tiger Shrimp, Steamed Mussels, Clams, Calamari, Pepper, Onion, Chorizo, Saffron Rice
Butter Chicken Meatballs - Mild Spicy Curry Sauce, Yukon Potatoes, Jasmine Rice
Curious? You can find their complete menu here.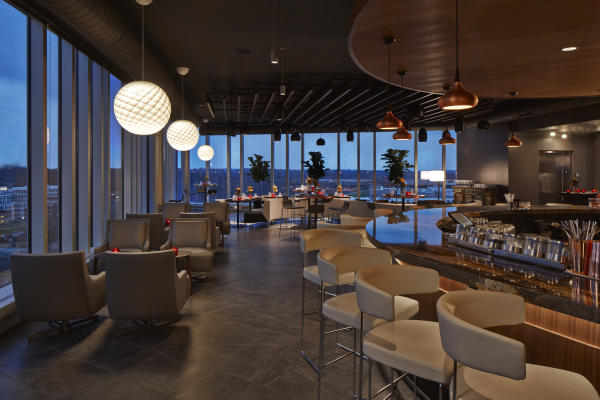 Head to VASO Rooftop Lounge for an elevated outdoor dining extravaganza you won't soon forget and share your sips with us using #SoDublin.
For more travel inspiration, click here.