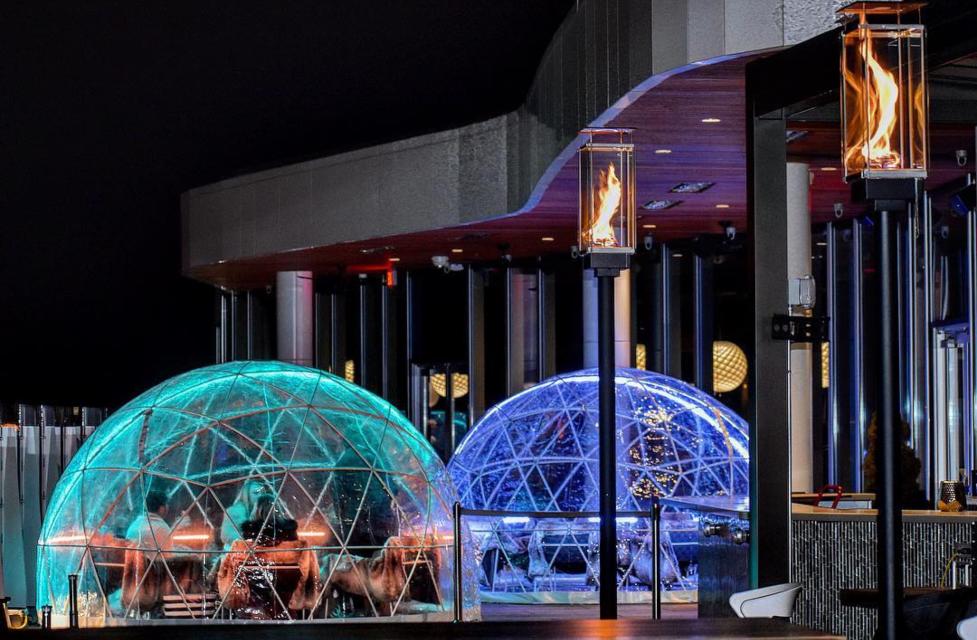 Elevate your winter outings at VASO Rooftop Lounge, home of the igloos, where you can dine and sip in a life-sized snow globe atop the AC Marriot Hotel in Dublin. Don't sleep (or hibernate) on this - the igloos will be gone before you know it!
Read on for details on why VASO should be at the top of your winter bucket list this season: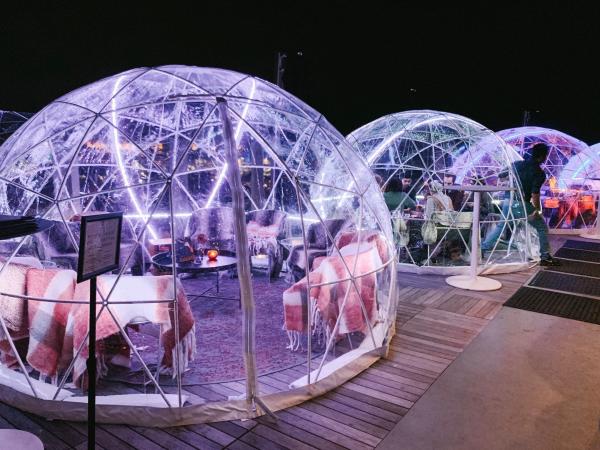 Igloos
This winter, travelers and locals can welcome the season with a feast of VASO's unparalleled tapas and handcrafted cocktails with stunning rooftop views - no matter the temperature. Even though the patio is closed, the seasonal igloos have officially made their return providing a life-sized, snow globe-like experience under the stars, complete with cozy fur-covered chairs, blankets, call pods and twinkling lights.
The details: Each igloo seats 6. Sunday - Wednesday, there is a minimum per igloo of $200 for every two hours, that can be used toward food, drink, or bottle service. Thursday - Saturday, $400 per two-hour minimum. One check and an automatic gratuity of 20% is applied.
For more information and to make a reservation, call (614) 698-2525 or email VASODublin@shanercorp.com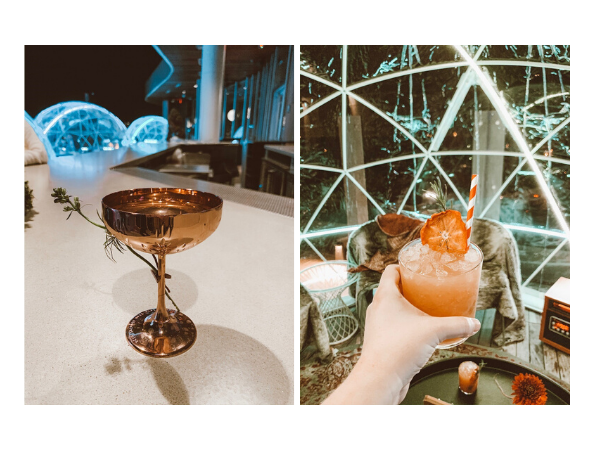 Artisan Handcrafted Cocktails
The fall cocktail menu is out and spoiler alert, it's a work of art. You never know, the bartender serving you the drink could be the one who invented it in the first place, as VASO encourages creativity among its staff. Here are our favorites from the new menu.
Gucci Down - asboult elyx, vetiver infused dolin blanc, orange bitters. A boozy martini-style cocktail to start the night off right.
Beets Per Minute - Watershed Apple Brandy (made in Columbus), Winter Pear, citrus, and raspberry & beet cordial. A delicious fruity drink without being too sweet.
Late Night Feels - Bourbon, Amaro Nonino, Lemon, Cinnamon, Persimmon, Rosemary. Combining frosty flavor with a tropical twist.
Extra Fancy - aged cacacha, thai tea cordial, aqua faba, citrus, tea dust. Basically, the mascot for a girl's night out.
Don't worry – they still have your favorites including their signature Gin & Tonic, garnished to the nines with baby's breath, orange peel and juniper berries.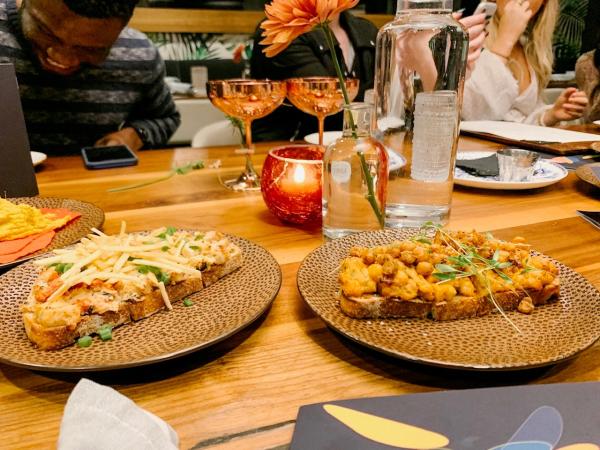 Fantastic Food
There's never a lack of creativity on VASO's menu, crafted under Executive Chef, David Belknap, and their fall offerings are no exception. Here are some of our favorites:
To Start:
Their "Pan Con" section of the new menu features unexpected combinations served on top of thick-sliced toast. Sure, it's carbs but you deserve it! We recommend the Pan Con Garbanzo or the Pan Con Atun Catalan (pictured above).
Brotes de Bruselas a La Caesar - brussels sprouts caesar salad, two ways. This "salad" is anything but basic.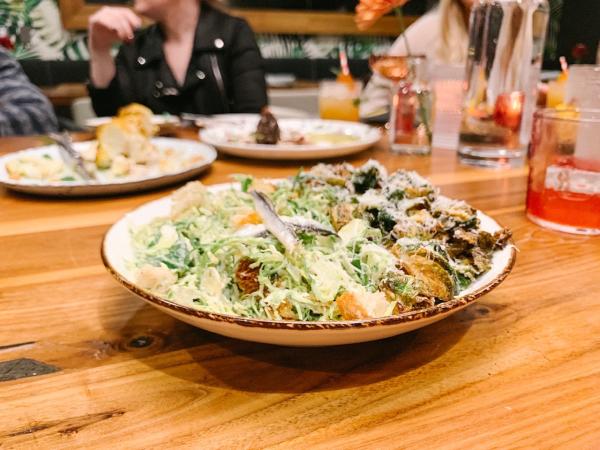 To Share:
Tacos De Berenjenas - flash-fried eggplants, pickled Fresno chilies, cashew cream (SO GOOD), corn tortillas, lettuce, diced tomatoes, mint and lemon. Like these tacos, many of the new items are vegan, yet bursting with flavor.
Ceviche de Atun Arcoiris - smoked tuna, pickled carrots, crispy noodles, pea flower dashi, basil. Technically share-able, but you won't want to!
Curious? You can find their complete menu here.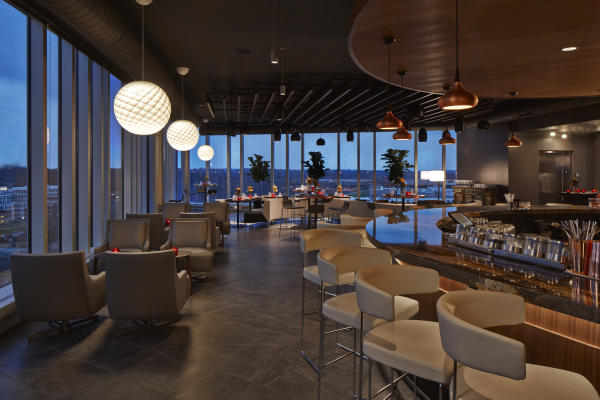 Looking Ahead
New Year's Eve is right around the corner and rumor has it that VASO throws a killer party. Choose one of six packages to welcome the new year in style. Click here for more information.  
Head to VASO Rooftop Lounge for an elevated outdoor dining extravaganza you won't soon forget and share your sips with us using #SoDublin.
For more travel inspiration, click here.