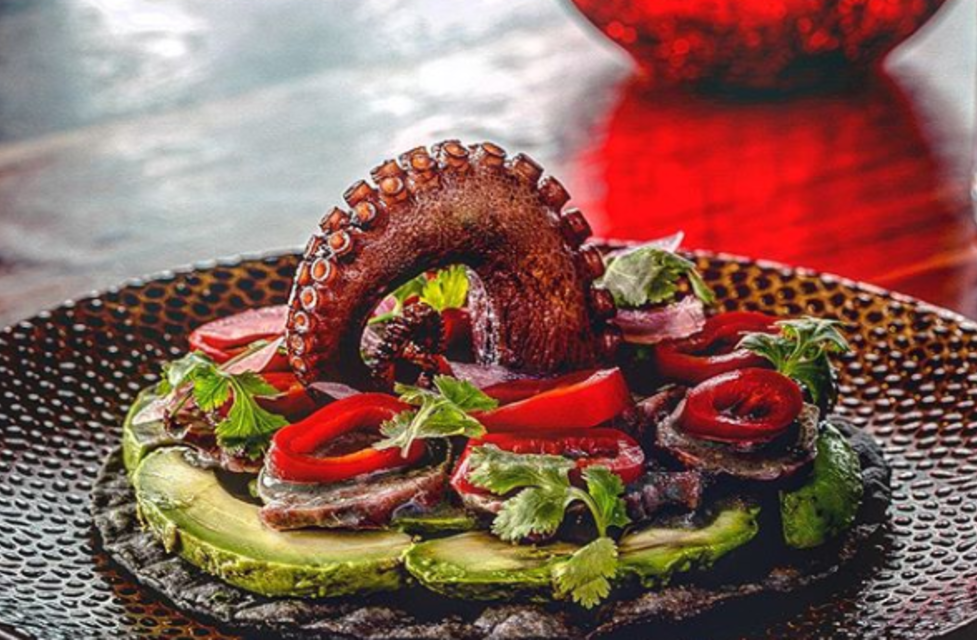 There are no shortage of places to find delicious dishes in Dublin! Check out some of these must-eat dishes - something for every appetite.
You really can't go wrong with loaded tater tots and 101 Beer Kitchen does them better than anyone! Their combination of shredded potatoes, pork croutons, cheddar cheese, green onions and sriracha sour cream makes for a spicy and savory way to start your meal. These are not he finger food you're used to! Grab a fork a friend to share with (or not) and dig in.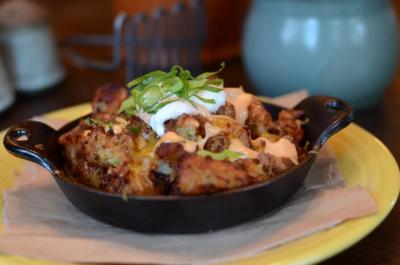 Cap City offers all the diner classics you love, with a delightful upscale twist. Perhaps the most famous of them is their meatloaf! Cap off your meal with a slice of their Seriously Big Chocolate Cake for the perfect ending to your diner meal.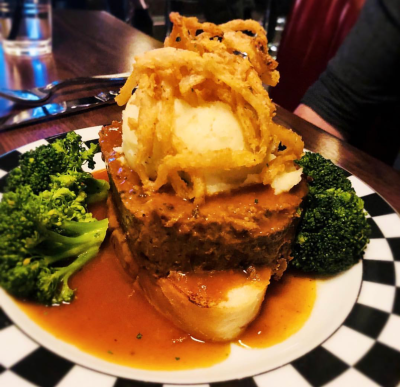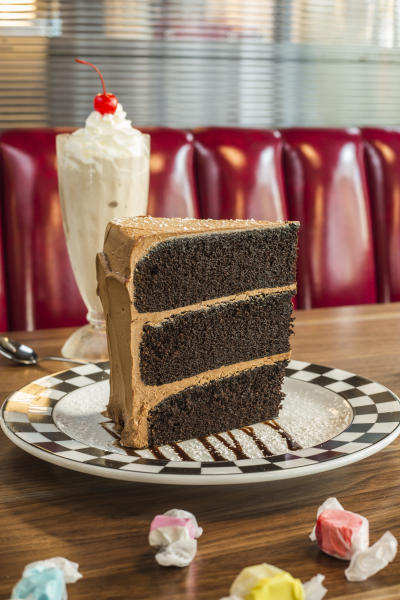 For some of the most unique and photo-worthy dishes in Dublin, VASO is a must! For the adventurous eater, we recommend the Tostada de pulpo negro - Spanish octopus, avocado, Fresno peppers, Chimole Vinaigrette. Looking for something a bit more tame, but equally delicious? Try one of their Empanadas de Chorizo. The flakey crust filled with Chorizo, red wine and piquillo aioli is always a crowd pleaser.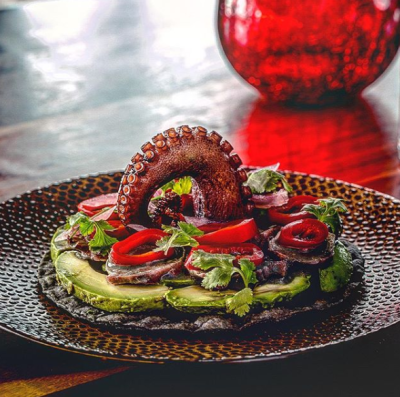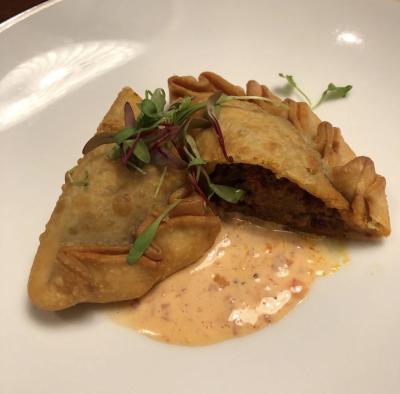 If you're in Dublin, Dublin Village Tavern is a must! We like to call it tavern style comfort food. Try their Irish Egg Rolls, filled with corned beef, sauerkraut and Swiss cheese served with a side of 1000 Island.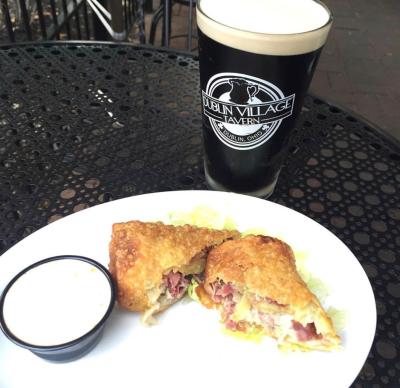 Any of the fresh sushi from sushi.com is a must try, but we are recommending one of their Bento Boxes. Each one includes your choice of protein, a California roll, soup, salad, rice and gyoza. Choose from a variety of choices - something for everyone. 
@millies_images took this close up photo of her sushi dinner from Sushi.com.
Whether you like it spicy, covered in toppings or a little more simple, stopping at Fukuryu for a bowl of ramem is a must while in Dublin.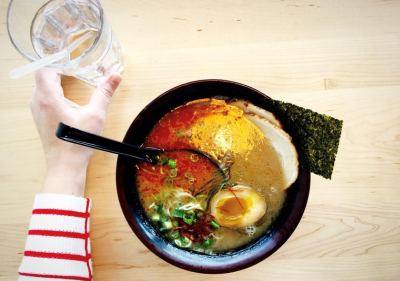 @sosayshe enjoyed a picture perfect bowl of ramen for lunch.
For something a bit more upscale, come down to this Historic Dublin staple. You'll enjoy an extensive wine list and daily specials. Don't miss their Tuna Stack appetizer, which is just as delicious as it is eye catching.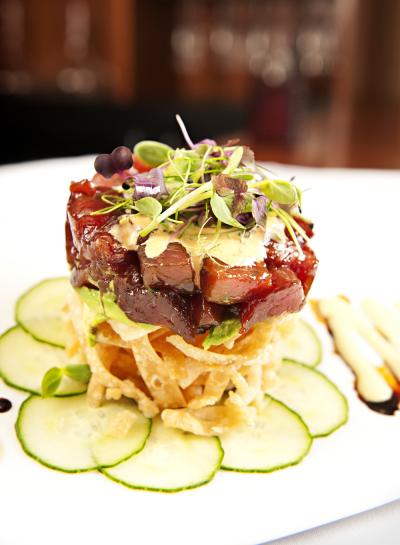 For a little something sweet, mint chocolate chip lovers will love Graeter's Shamrock Sundae! A delicious combination of mint chocolate chip ice cream with hot fudge and chocolate sprinkles, topped with green mint whipped cream.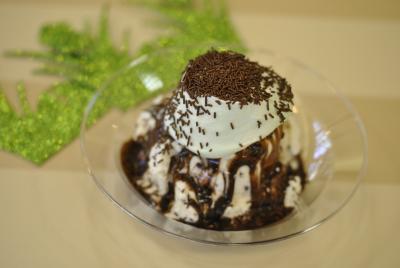 Stop in to Kilwins for some of their hand-crafted fudge in a variety of flavors! Each and every piece of fudge (and every thing else for that matter) is made on site, at the front of the store. With fudge made fresh all the time, you're sure to find that it is the perfect creamy treat. Some of our favorites include the sea salt caramel, peanut butter and turtle flavors.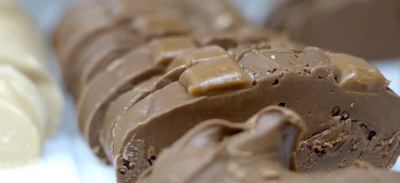 With new burger specials weekly, you'll find that the Pint Room always puts a unique twist on their signature burgers. Hand pattied and served on a Brioche Roll, then topped with your choice of unique toppings like Candied Bacon, Thyme Caramelized Shallots or grilled pineapple. Some of our favorites are the Hangover or the Bourbon Meyer.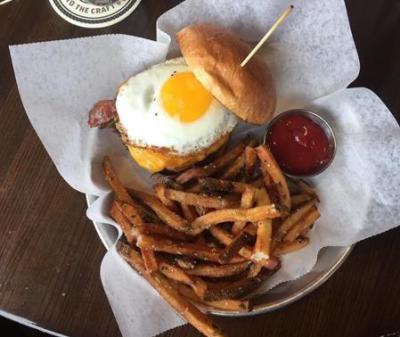 @hiimrubiicruz couldn't pass up the double smoked bacon and sunny side-up egg on her burger from Pint Room.
Go for something a little more basic like the Americano or get a little more out there with their Nashville Hot Chicken taco. Our personal favorite, and one you won't want to miss, is the Crunchweezy. Starting with a soft flour tortilla, then queso and guacamole, a hard corn shell and filled with roasted corn salsa, brisket, chipotle cream, lettuce and queso fresco.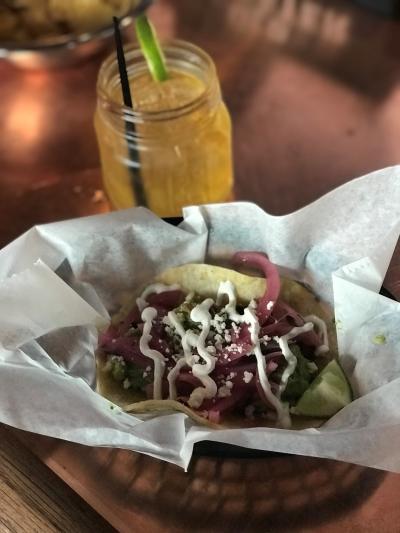 Hen Quarter
Perhaps nothing screams southern comfort food quite like shrimp and grits or a bowl of gumbo. Stop by hen quarter for these are more southern classics like chicken & waffles or fried green tomatoes.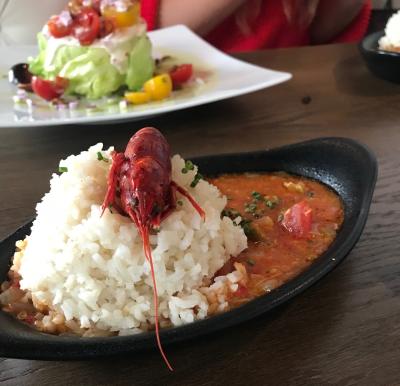 Always a crowd pleaser, Matt the Miller's Bavarian Pretzel Bites are a must when you're in Dublin! Warm soft pretzels, served with sweet & tangy mustard sauce and their famous roasted garlic sauce.