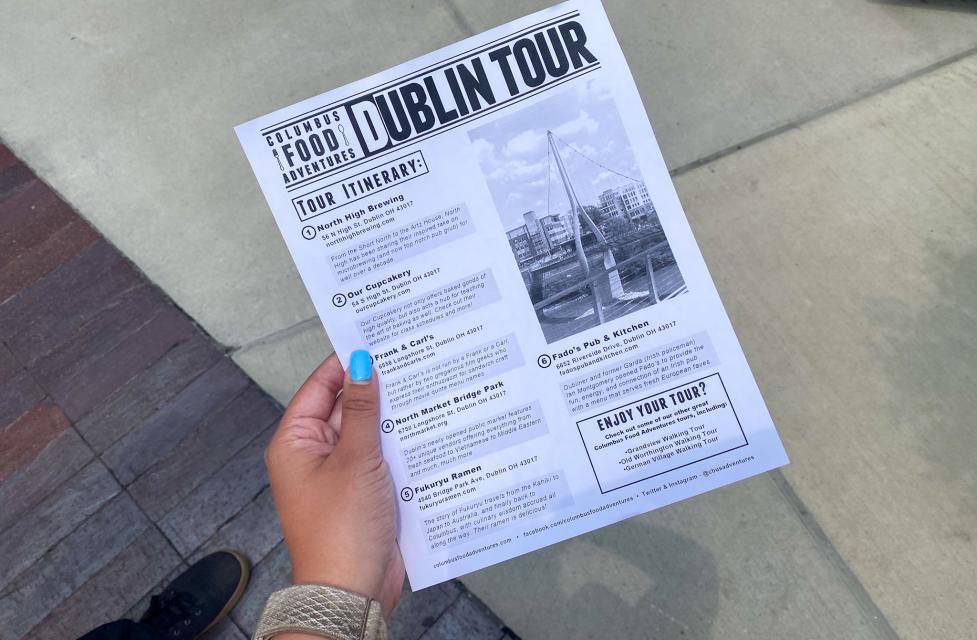 In Dublin, it seems that there is a new restaurant opening every week! With our ever-expanding dining scene, it can be hard to keep up with what's what. Never fear, Columbus Food Adventures is here to teach you everything you need to know about dining in Dublin. 
A Guide to Dublin's Restaurants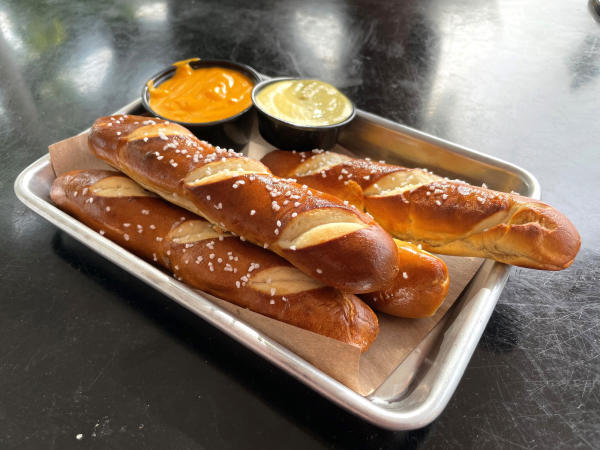 Old and new, sweet and savory, Columbus Food Adventures takes you through the many sides of Dublin's restaurant scene. Each tour begins at the Columbus Metropolitan Library: Dublin Branch where you'll meet up with your guide and up to 15 other participants. During the tour, your guide will take you to six stops in Historic Dublin and Bridge Park. Each stop gives you the opportunity to sample staple dishes and talk with a representative from each restaurant. The best part? The Dublin Walking tour takes place during Dublin's DORA hours! Time is allotted at multiple stops for you to purchase a drink to-go.  
The Dublin Walking tour runs at 2 p.m. every Saturday year-round, rain or shine. The walking tour lasts approximately 3.5 hours and you'll be walking about a mile. Columbus Food Adventures can accommodate vegetarians with advanced notice.  
6 Delicious Stops  
While on the tour you'll get samples from six iconic Dublin restaurants.   
*Pro Tip: Come hungry! Each stop provides generously sized samples.  
Get to Know the City 
Besides getting to know all the delicious details about Dublin's restaurants, your guide will take you through the rich history of the city. Along the way, you'll discuss past residents of the Historic Dublin homes, iconic Dublin sights such as the Dublin Link Pedestrian Bridge, public art, the inspiration of Bridge Park and more!  
What are you waiting for? Time to book your Columbus Food Adventures Dublin Tour! Click here to book your tour.  
Make sure to share your mouth-watering memories using #SoDublin.  
For more walking tours in Dublin, click here.