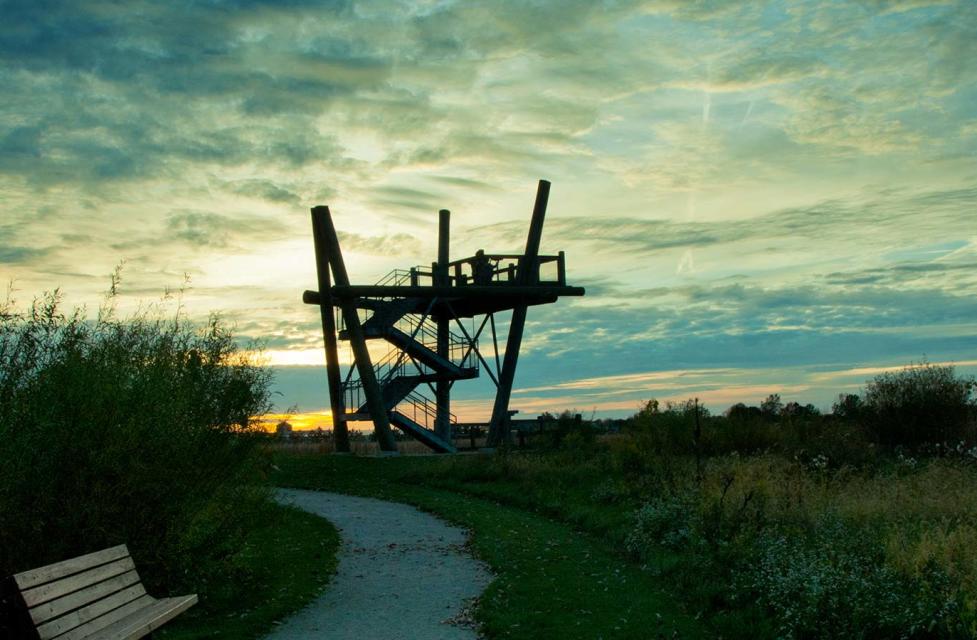 There's no doubt that you can find beauty around every corner in Dublin, Ohio. While we wait for a safe time to welcome you back to our city, sit back and let us provide a welcomed distraction with a few minutes of #DublinDreaming.
Tune in for our live video series (schedule below) where we will be streaming some of your favorite Dublin destinations direct to your home.
Wednesday, May 27th: The Dublin Link Pedestrian Bridge
---
Now, please enjoy while we bring Dublin directly to you!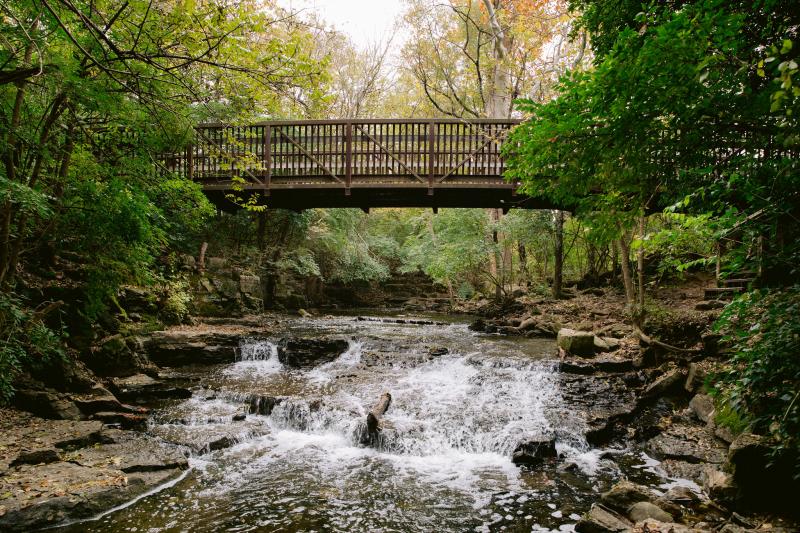 Indian Run Falls
One of our favorite natural wonders in the Dublin area is Indian Run Falls. Access the falls by an equally beautiful path! See the live video here.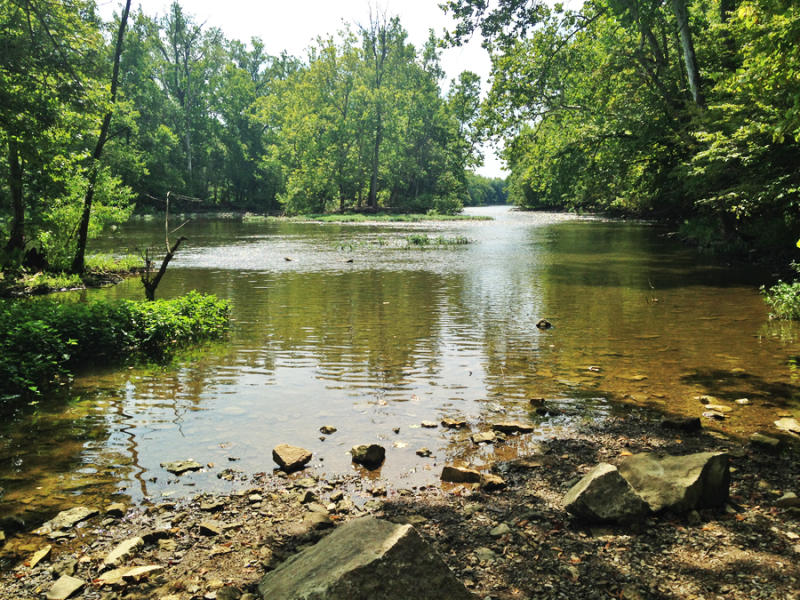 Amberleigh Park River Access
Perhaps one of the most picturesque places in Dublin with Scioto River access is Amberleigh Park. A staircase and kayak slide will lead you straight to the water. See the live video here.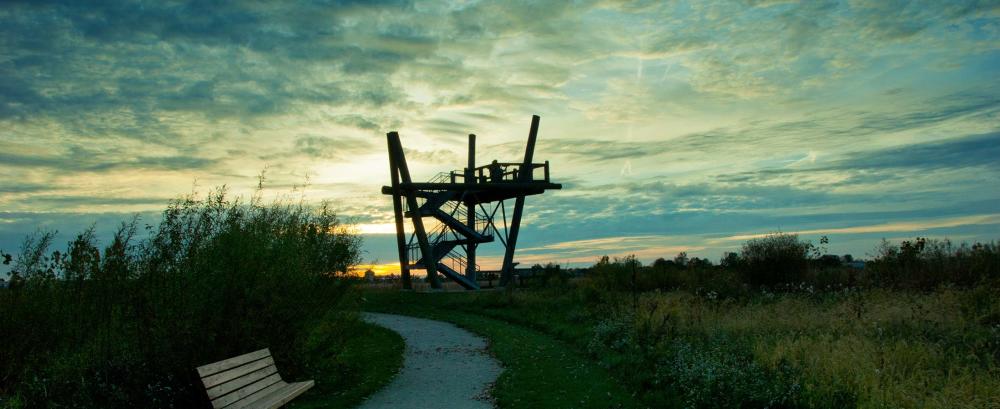 Glacier Ridge Metro Park, Credit: Columbus Metro Parks
There's truly nothing like the sunset view from the observation deck at Glacier Ridge Metro Park. Climb the stairwell for a piece of visual heaven. See the live video here.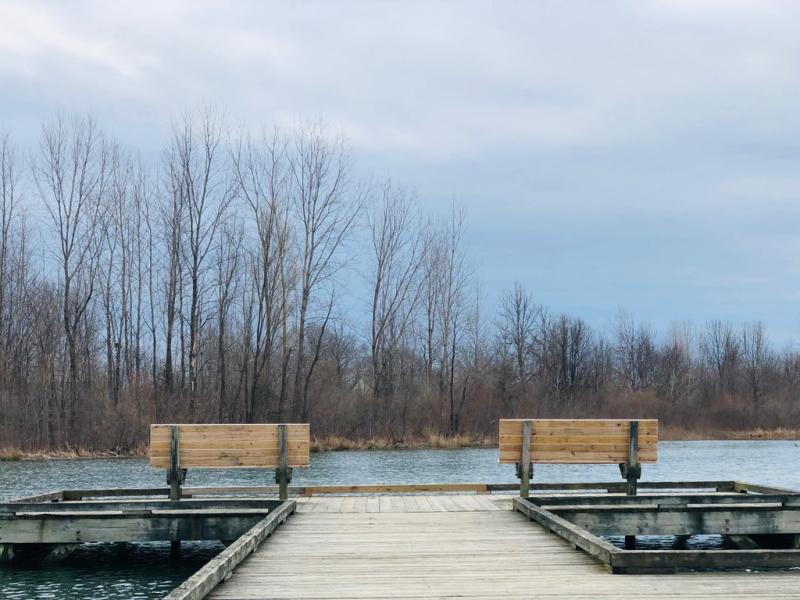 ML "Red" Trabue Nature Reserve​ credit City of Dublin
ML "Red" Trabue Nature Reserve dock serves as a favorite for wildlife watchers and engagement photo sessions! Also, a perfect spot for fishing. See the live video here.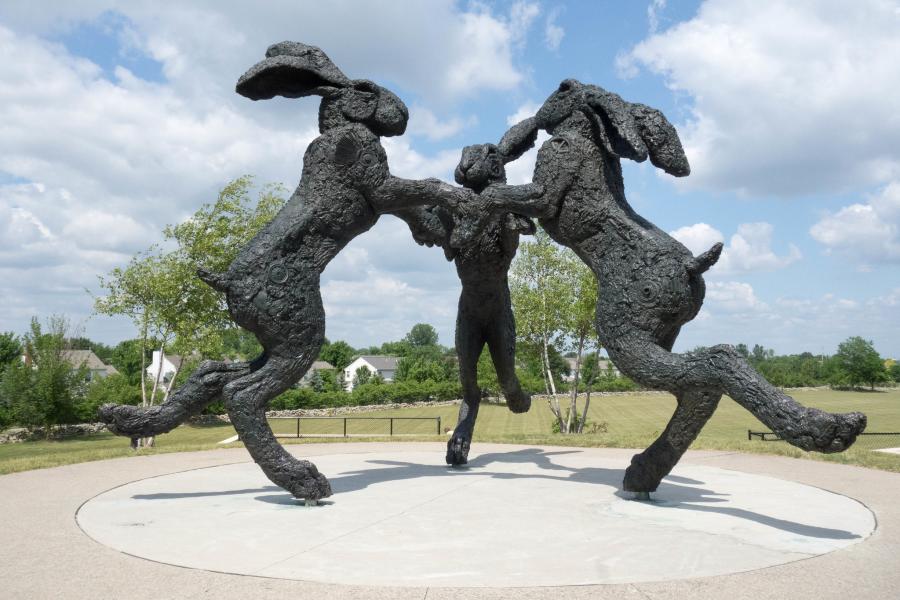 Ballantrae Dancing Hares
Dublin is home to several public art pieces. Perhaps one of the most well-known is the Ballantrae Dancing Hares! Located on top of a hill, the sunset view of these happy hares is one you won't want to miss. See the live video here.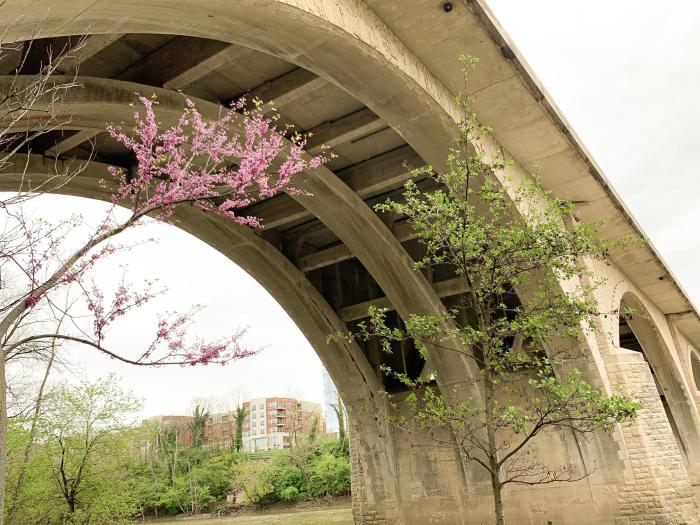 Dublin Springs Park
Dublin Springs Park is known for its gazebo, walking paths, geo-caching river box and riverfront walking and fishing access. Watch the live video here.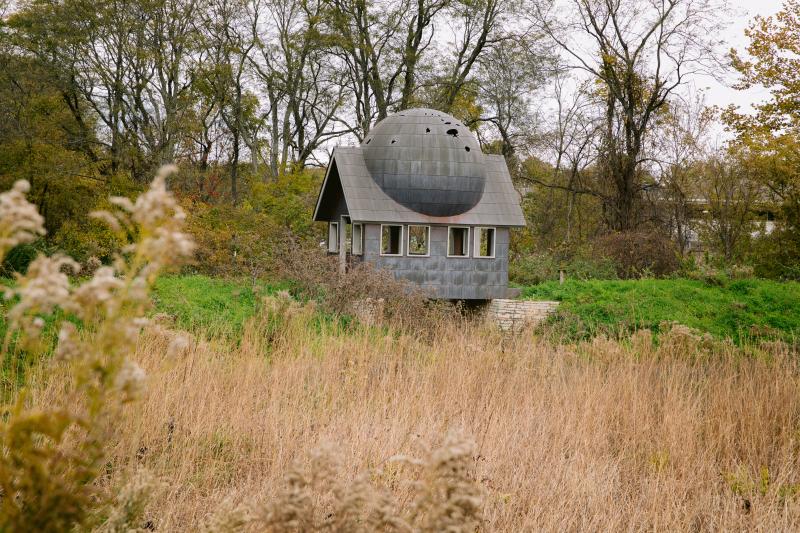 Watch House Public Art Installation
One of more than 70 public art installations in Dublin, Watch House is an observatory-like piece located in Coffman Park. See the live video here.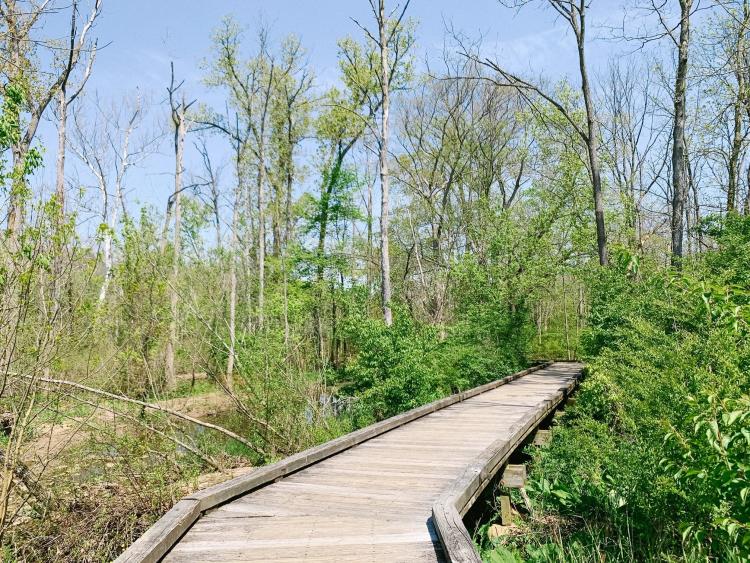 Kiwanis Riverway Park - Boardwalk
Walk the boardwalk at Kiwanis Riverway Park and surround yourself by the sights and sounds of nature. Watch our live video here.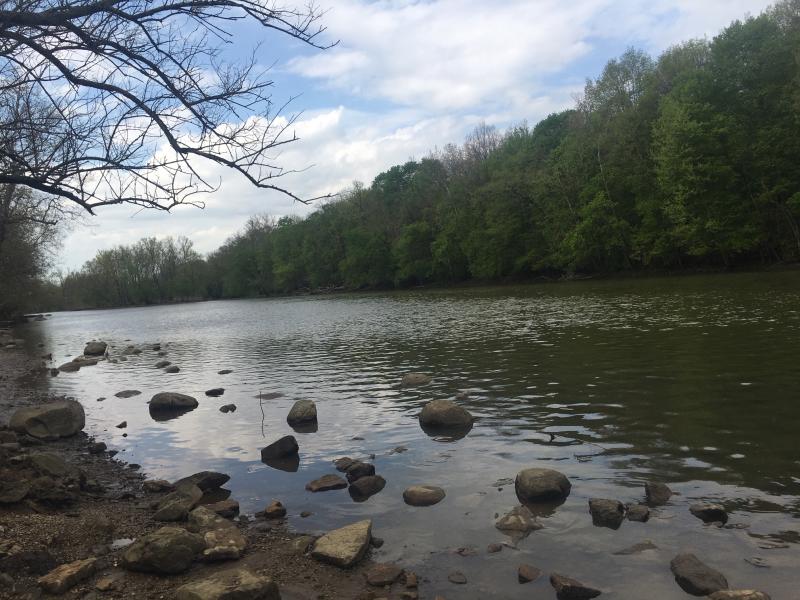 Scioto Park
The banks of Scioto Park offer peaceful and serene views of the river and surrounding wildlife. Don't forget to say 'hi' to Leatherlips, Dublin's first public art installation. See the live video here.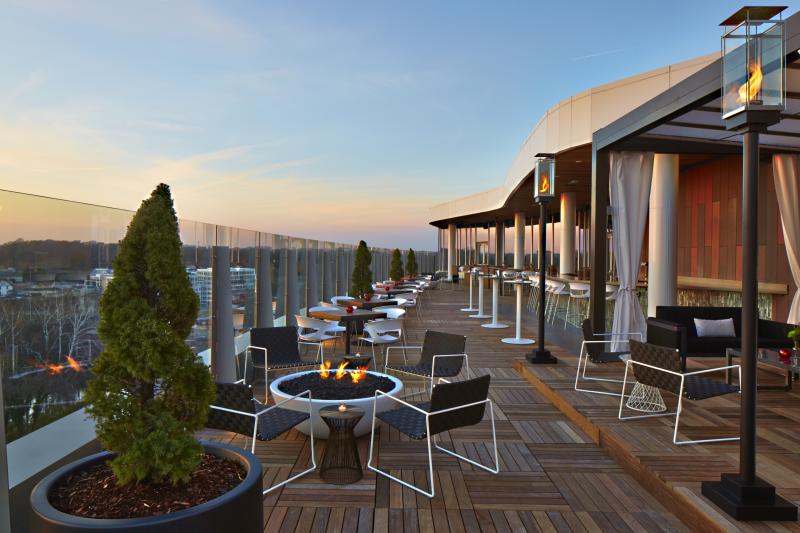 VASO Rooftop Lounge
One of Dublin's most unique views is on the 8th floor rooftop of the AC Marriott Hotel at VASO. Overlooking the Scioto River and all of Downtown Dublin, VASO's rooftop perspective offers a birds-eye view of the Dublin Link. See the live video here.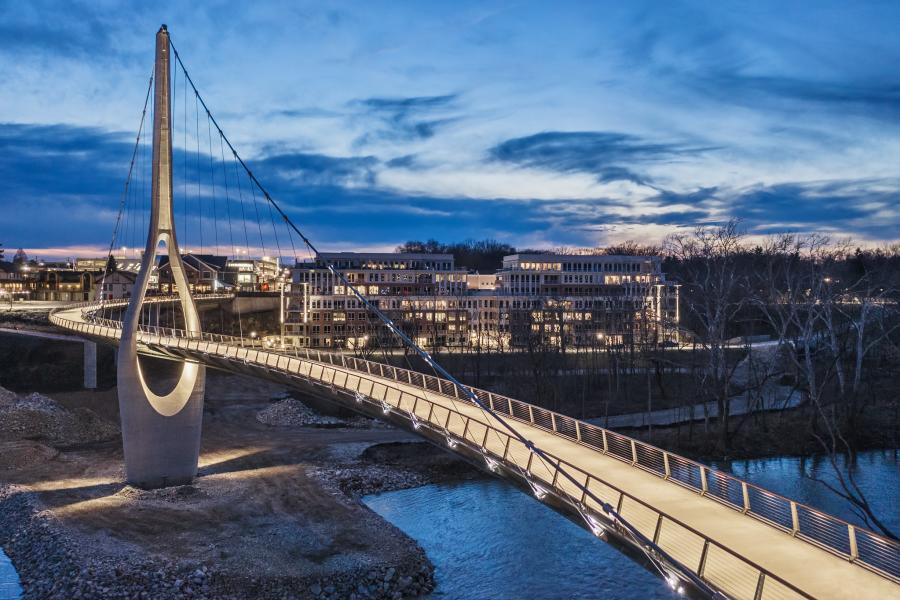 The Dublin Link credit City of Dublin, Taken by Cory Klein Photography
A new addition to Downtown Dublin and perhaps the most impressive architectural structure in the city is the Dublin Link pedestrian bridge. This is definitely a must-see on your visit. See the live video here. 
Looking for more #DublinDreaming? Click here to visit our Dublin At-Home landing page and share your favorite places for Dublin Dreaming with us using #SoDublin.