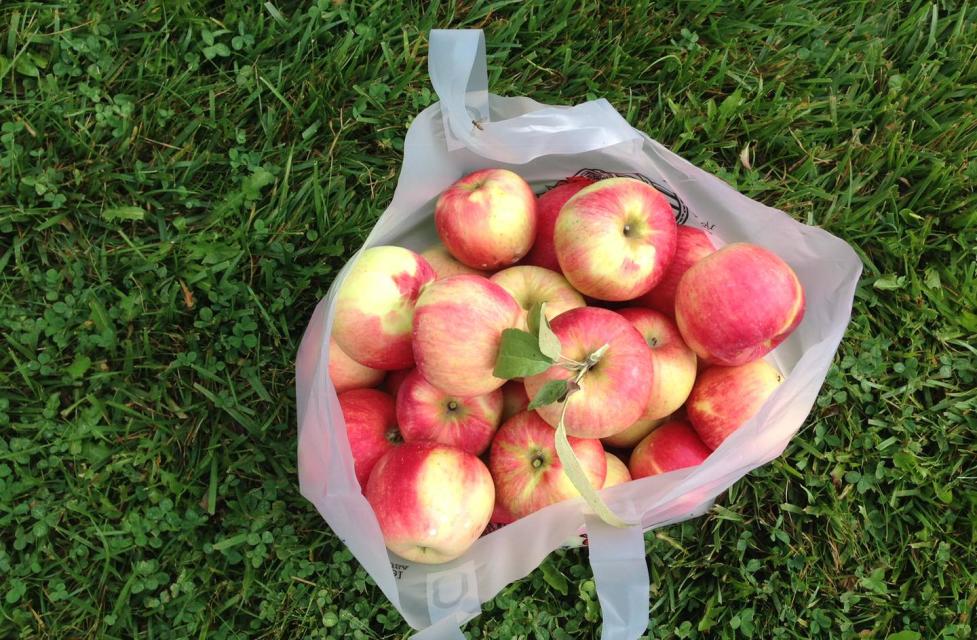 Fall means harvest season and there are plenty of activities to be explored in and around Dublin. Add these to your fall bucket list and we can guarantee you'll fall for Dublin this season. 
Apple Flavors
Because there's not much better than crisp apple tastes to kick off the season.
Tarte Side of the Moon at North High Brewing
Nothing beats a hard apple cider in the fall and North High Brewing is serving up local sips! Check out the Tarte Side of the Moon on draft from local brewer, Mad Moon Cider for a taste of the season in a glass.
56 N High St, Dublin, OH 43017 | northinghighbrewing.com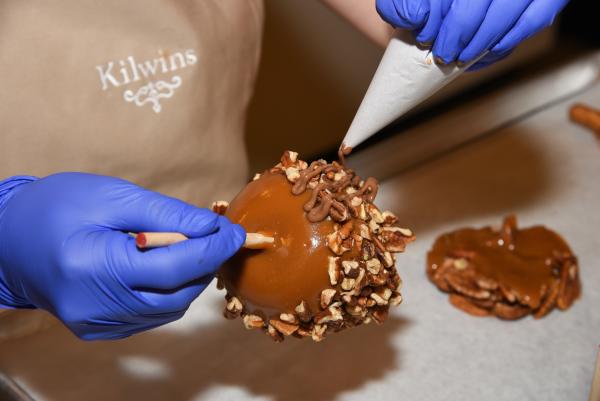 Caramel Apples at Kilwins Dublin
Take your pick from several different varieties such as the caramel buckeye and the toasted pecan at Kilwins Dublin in Bridge Park. The best part? You can get them year-round!
4549 Bridge Park Ave, Dublin, OH 43017 | kilwins.com
Angry Orchard Hard Cider at Urban Meyer's Pint House
Angry Orchard is well-known and a beloved flavor of fall. Now you can sip and enjoy this classic taste at Urban Meyer's Pint House in Bridge Park. 
6632 Longshore St, Dublin, OH 43017 | urbanspinthouse.com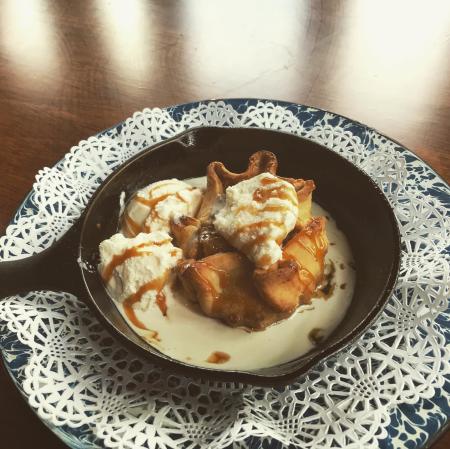 Apple Tart a La Mode at The Morgan House
The orchard meets grandma's cooking at the Morgan House restaurant in Shawnee Hills. Their fan-favorite dessert is back and ready for devouring. 
5300 Glick Rd, Dublin, OH 43017 | morganhse.com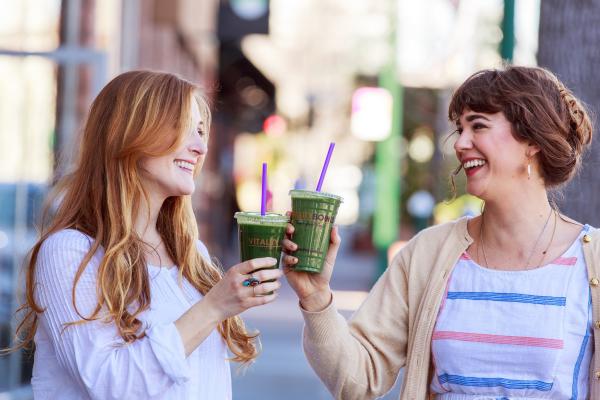 The Vitality Juice at Vitality Juice Company
What has apples, carrots, celery and kale? The Vitality Juice from Vitality Juice Company in Dublin. They also specialize in making delicious açaí bowls, smoothies, soups, salads and paninis!
22 S High St, Dublin, OH 43017 | vitalityjuicery.com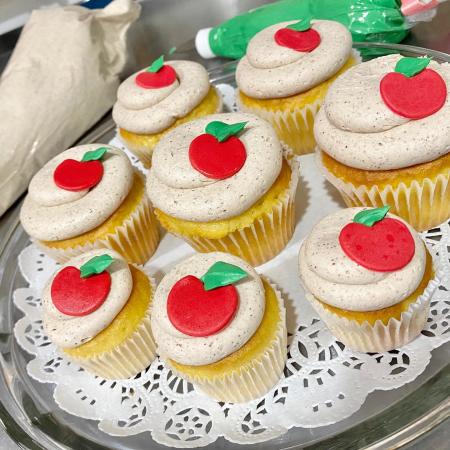 Apple Cinnamon Cupcake from Our CupCakery
Seasonal flavors are back at Our CupCakery in Historic Dublin! Be sure to snag the apple cupcake with cinnamon buttercream frosting for your next event or when you're just in the mood for something sweet!
54 S High St, Dublin, OH 43017 | ourcupcakery.com
Apple Experiences
Reconnect with the ones you love with these classic fall activities.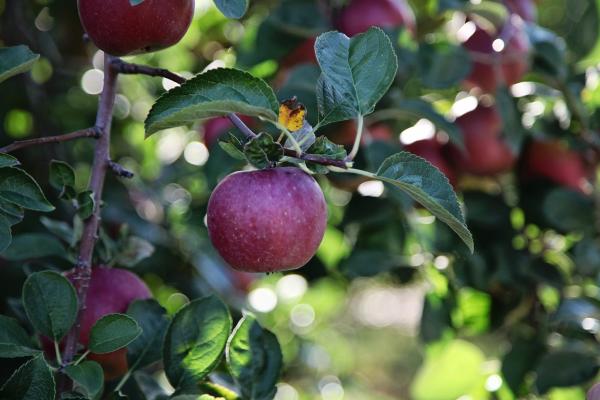 CherryHawk Farm Apple Orchard
All eyes are on CherryHawk Farm and Apple Orchard during fall where you can pick your own apples! Find this scenic u-pick farm just 20 minutes outside of Dublin.
16220 Springdale Rd, Marysville, OH 43040 | (937) 642-6442
The Orchard Company
Return to nature this season at The Orchard Company in Plain City. This u-pick farm is the perfect apple-oriented destination to kick off your fall festivities.
7255 US HWY 42 North, Plain City, OH 43064 | (614) 873-0510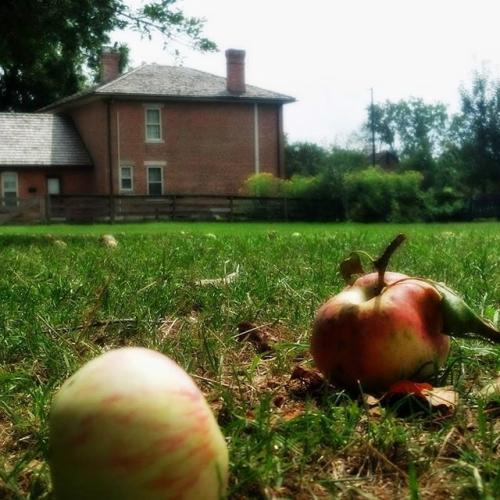 Twin Apple Trees at Coffman Homestead
Find these two apple trees along the fence at Coffman Park near the Fletcher Coffman Homestead. They were planted from sprigs cut from the last remaining apple tree in Ohio that was planted by Johnny Appleseed. Stick around for a tour of the 1860's home. 
5200 Emerald Pkwy, Dublin, OH 43017 | (614) 410-4400
Apple-Inspired Shopping
Load up on the best that Dublin has to offer - the results will be delish.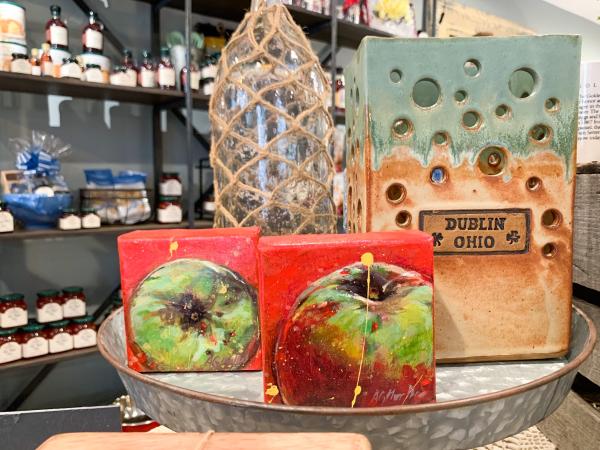 Apple Paintings at Extravagifts
Fall has landed at Extravagifts in Historic Dublin. This sweet little gift locale is your one-stop-shop for all your fall gifting needs including these adorable mini apple canvases.
24 N. High St, Dublin, OH 43017 | extravagifts.com
Cinnamon Apple Jelly from The Morgan House
The cinnamon apple jelly from Stonewall Kitchen is seriously fall in a jar! Grab yours from The Morgan House in Shawnee Hills and stick around for lunch at their quaint restaurant.
5300 Glick Rd, Dublin, OH 43017 | morganhse.com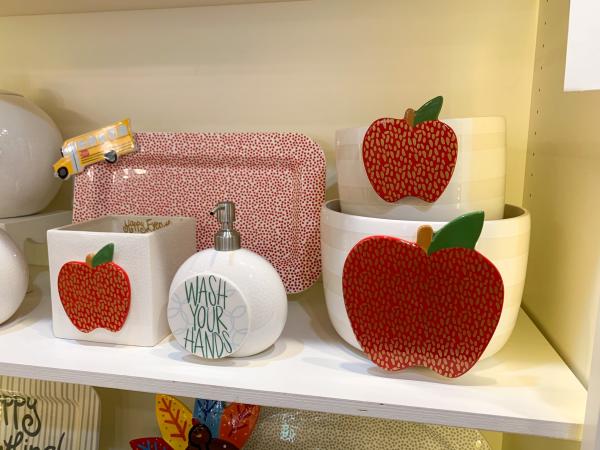 Happy Everything Ceramic Storage from Bliss Life + Style
Know a teacher that deserves a smile? These ceramic storage containers are the perfect answer to make that special educator's day! Stop in the store for all fall-related gifts and decor at the Shoppes at River Ridge.
4345 W Dublin Granville Rd | blisslifeandstyle.com
How many of these can your family check off this season? Share your fall memories with us using #SoDublin.
For more fall-inspired things to do in Dublin, click here.