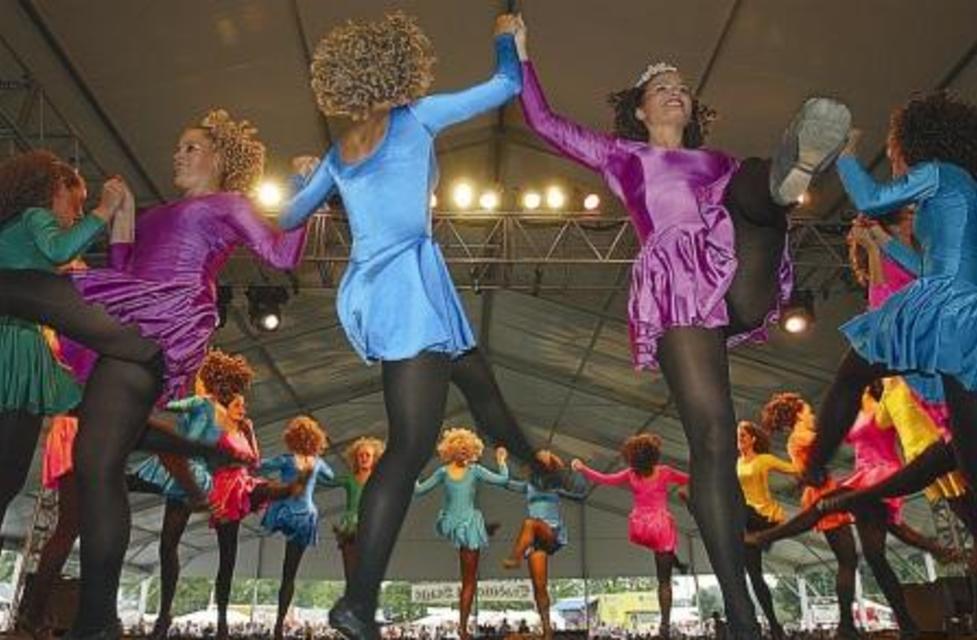 Gather your loved ones and come to Dublin, Ohio for the greenest, grandest gathering of Irish fun in the U.S.A..! The Dublin Irish Festival happens only once a year in the first weekend of August. Irish music will fill Coffman Park with 7 stages and 65 acts and more than 535 performers. Irish dance can be found all over the park and the Columbus Feis (that's an Irish dance competition) draws over 1,000 of the region's finest dancers to Coffman High School on Saturday, August 3rd. Beyond the music and dance entertainment, the Dublin Irish Festival offers cultural exhibits, an Irish marketplace, genealogy exhibits, Celtic sports, fantastic food and drink, Sunday services and the list goes on and on!
Here are some tips for coming as a family: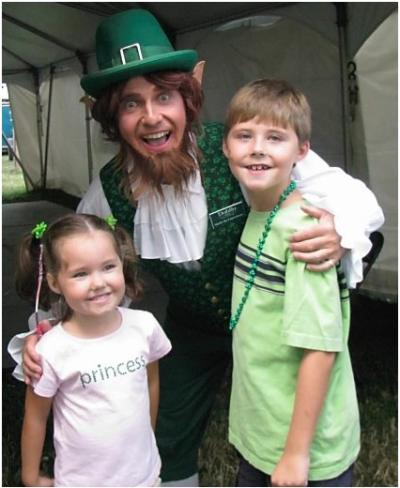 Buy a Festival Family Pack in advance. For $100 you receive: 2 Adult Any-Day Admission tickets (kids 12 and under are free), 24 Beverage Tokens, 2 Wee Folk Wristbands, 4 $5 Wendy's Gift Cards, Shamrock Necklaces and a DIF car decal. 
Enjoy the Wee Folk Area! Experience storytellers, Irish dance and music, magicians and all kinds of kid-oriented entertainment at the Wee Folk Stage. Play in the Pot O'Gold Playground (unlimited admission wristband is $10) on giant inflatables, the large climbing wall or try the mini Gaelic games.
Sit in the shade with the Celtic Canines. Learn about several dogs breeds native to Ireland including the Irish Wolfhound, Irish Setter, Soft-Coated Wheaten Terrier, Irish Terrier, Glen of Imaal Terrier and the Kerry Blue Terrier. Some of the Midwest's top breeders will give grooming and training demonstrations as well as share the history of these breeds. The best part of the Celtic Canine Exhibit is being able to pet and greet these lovely animals! 
New experiences for kids this year include the Kids Highland Games and the Fairy Teas. The Kids Highland Games will take place on Saturday, August 3rd from 11:30 a.m.. to 2 p.m.. in the Tansky Sawmill Toyota Greenfields Sports Area. Children will have the chance to toss a Caber, shovel a Sheaf and throw a Braemar Stone. A Highland Games adult athlete will be on hand to explain the history, demonstrate techniques and answer questions. The Fairy Tea Parties will take place on Saturday and Sunday at 1:30 p.m.. and 4:30 p.m.. in the Irish Tea Room. Sparkly fairy attire is encouraged at the mystical garden  where fairies of all ages can enjoy sipping teas and eating scones while listening to beautiful fairy stories.
No matter where you go at the Dublin Irish Festival, your family is sure to have fun and you will make great memories filled with Irish Attitude!
What's your favorite thing to do at the Dublin Irish Festival?