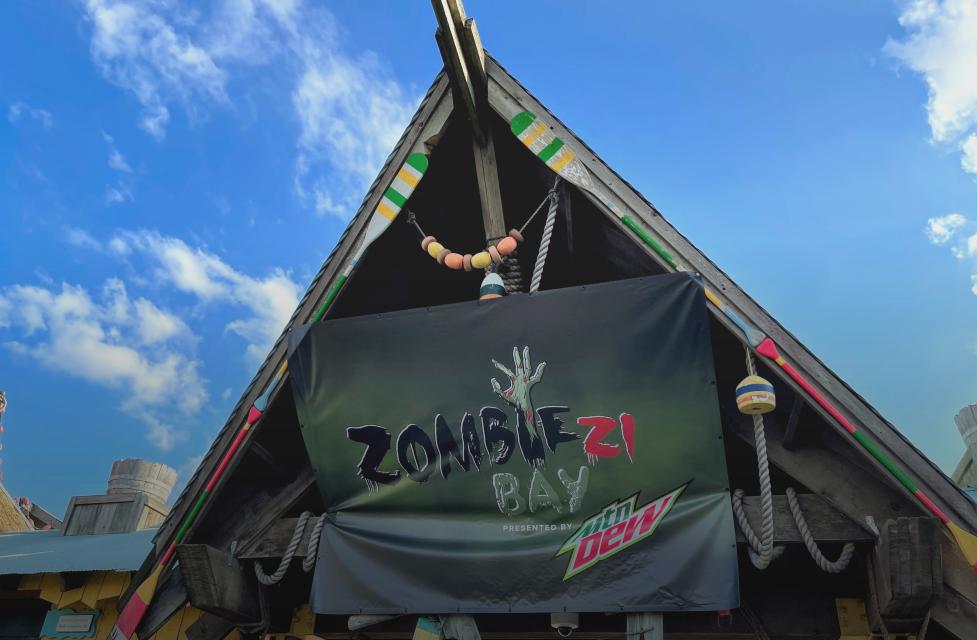 The undead have taken over Zoombezi Bay this Halloween season. The summertime family attraction has been transformed into ZOMBIEzi Bay presented by Mountain Dew – a terrifying yet thrilling event filled with haunts, rides and bites. The nightmares come to life, September 17 - October 31.  
Fear: Haunts  
Be ready for the fright of your life. ZOMBIEzi Bay will feature four blood-chilling haunts along with two heart-stopping scare zones.  
Pleasant Screams  
 A tour of the mysterious Pleasant Dream sleep-study research facility? What could go wrong? Watch out because you may come face-to-face with your worst nightmares.  
Catacombs  
Step into the realm of the undead and pay a visit to those who came before you. Escape the corpses-covered corridors before you become one of them.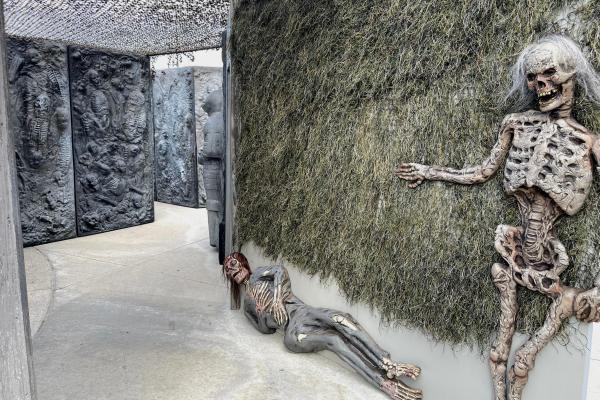 Eternal Darkness  
Don't be scared of the dark, rather what's in the dark. Can you escape the creatures of the nether world in this pitch-black experience?  
Sinister Sideshow  
Come one, come all, step right up and enter the Sinister Sideshow! Grab your 3-D glasses and enjoy the show. Haven't you heard? They're looking for their next victim...we mean act.  
Photosynthesis – Scare Zone  
A green thumb won't help you here. Plants don't really die in Photosynthesis. Can you escape this vile vegetation? Or will you be their next meal?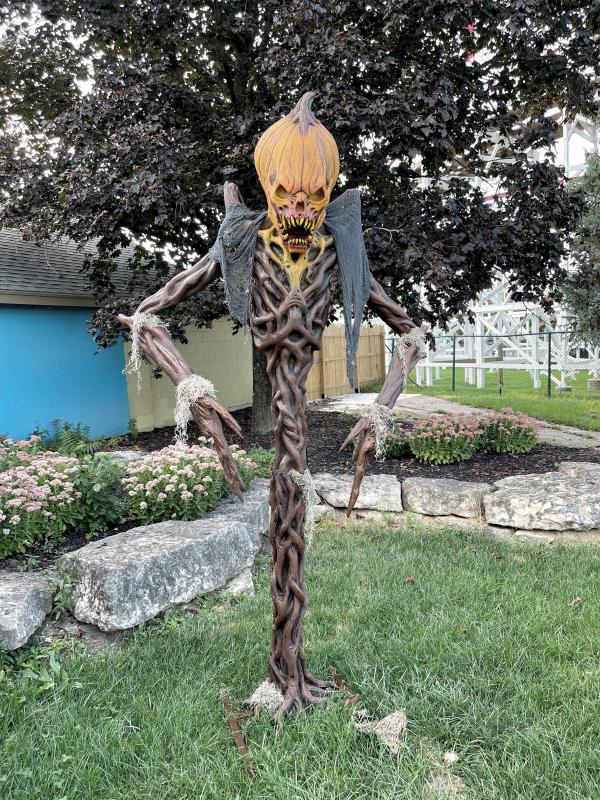 Decomposed – Scare Zone  
Forget the world as you know it; zombies are in charge now. Do your best to escape the horde or become one of the undead.  
Fun: Rides  
Maybe frights aren't your thing, then satisfy your inner wild side on one of six pulse-pounding amusement rides, including the infamous wooden roller coaster, Sea Dragon.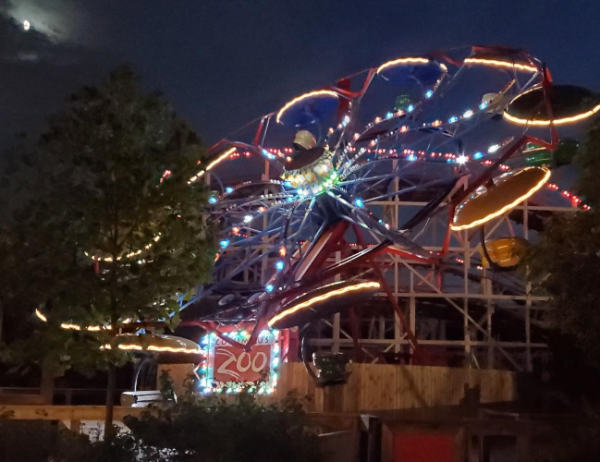 Other rides include:  
Safari Stampede 
Dust Devil  
Falcon Fall 
Food: Brews & Bites Food Festival  
It goes without saying that all of the thrills and chills may leave you hungry. Lucky for you the Brews & Bites Food Festival will feature over 60 craft beers, ciders, and hard seltzers from 25 different breweries, as well as 20 delicious food items to try. From Darkness Nachos to injectable donut holes, there's bound to be something to feed your inner beast. Or try one of everything with a six-item tasting card.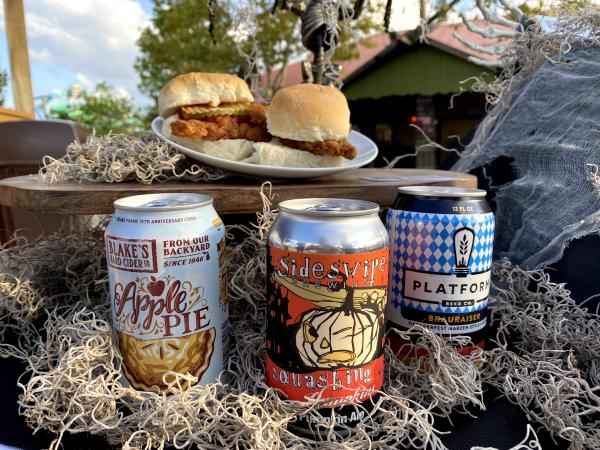 If you're one of the lucky ones to make it out of Zombiezi Bay alive, then stop by Bloodbath and Beyond to commemorate your survival.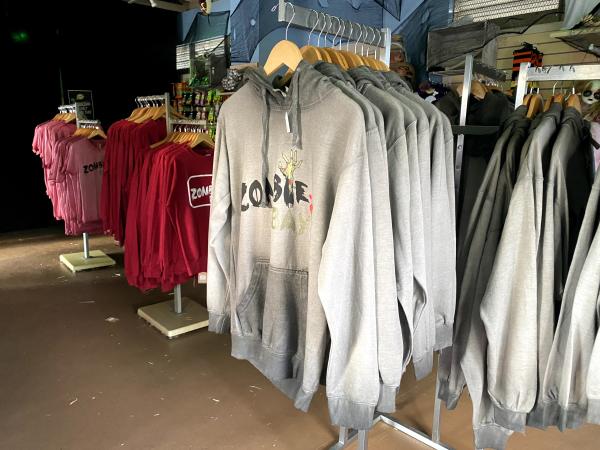 ---
BEWARE: Due to the intense nature of ZOMBIEzi Bay, parental discretion is advised, and the experience is recommended for guests ages 13 years and older. 
Admission is $28.99 for all September dates and Thursdays and Sundays in October and $32.99 for any Friday or Saturday in October. Parking is $10. Zoombezi Bay Season Pass Holders and Gold Members receive $10 off tickets and free parking.  
Admission provides unlimited access to the four haunted houses, two scare zones, and all rides. For an additional $27, guests can purchase a six-item tasting card to experience devilishly delicious food and themed beverages at ZOMBIEzi Bay's Brews and Bites Craft Beer & Food Festival. 
The terrifying fun begins on Friday, Sept. 17, 2021, and continues to run on Friday, Saturday, and Sunday evenings through Sunday, October 31, plus Thursday evenings on October 14, 21, and 28. Hours are 6 p.m. – 10 p.m. on Thursdays and Sundays and 6 p.m. – 12 a.m. on Fridays and Saturdays. 
Purchase tickets here. 
---
Looking for something a little tamer? Then make your way over to the Columbus Zoo & Aquarium for Boo at the Zoo. Grab your costume and enjoy light-hearted Halloween fun without the spooks. 
Don't forget to share your screams with us using #SoDublin.  
For more fall fun in Dublin, click here.