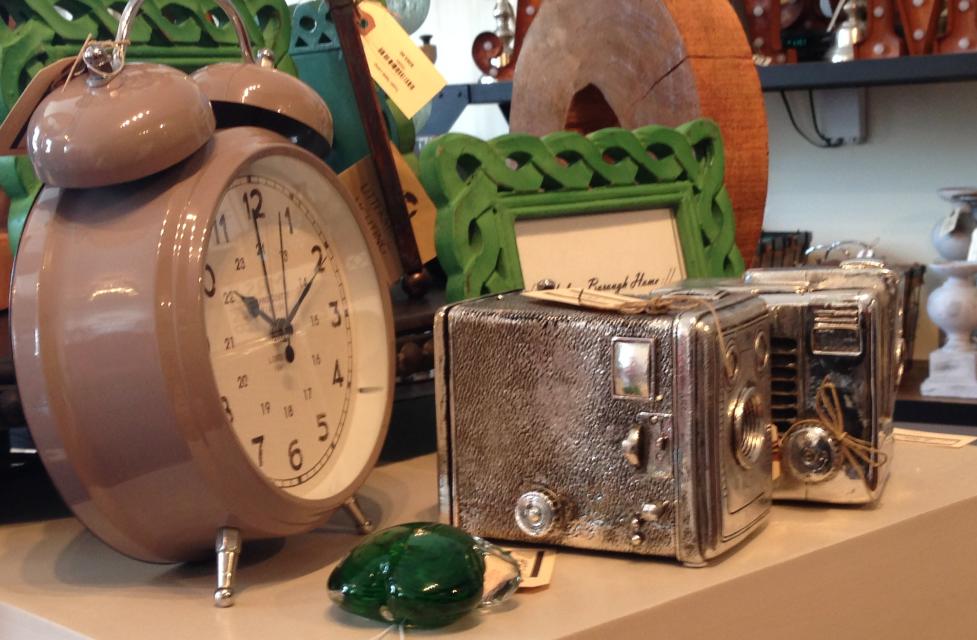 Next time you take a stroll through Historic Dublin, be sure to wander into Chelsea Borough Home.  After opening the doors to their quaint shop just six months ago, the mother-daughter co-owners have filled the cozy space with trendy home décor items and artwork from nine local artists.  You have to see for yourself, but let me just tell you some of the reasons why we love this place: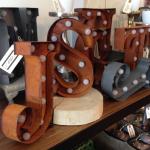 They are always getting new stuff.  From wall hangings to chairs to ornamental display items, this store is a great place to find unique gifts or special touches to add to your own home.   Every time we go in, there is new product.   Think we left without buying one of these vanity light-up letters?  Think again.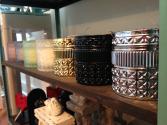 You get a bang for your buck.  I know so many people who spend a fortune at art galleries and specialty stores on trendy home décor.  Chelsea Borough is not one of those places.  You will leave not only with a great find, but also with money still in your wallet.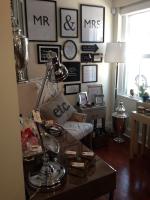 Their gifts keep on giving.  Newly engaged?  Join their registry!  For every $50 spent off of the registry, the registered couple gets an additional $5 bonus to use later. 
They have Irish attitude.  Some of the local artists have begun to produce Dublin-themed pieces including glass shamrocks and paintings of significant Dublin buildings.  Additionally, the shop will host Dog Days of Dublin this June.  Dog lovers of all ages can learn about various Irish breeds.  The event kicks off with a coloring contest, so get your crayons ready!  Guests can also purchase bandanas for their own canine pets benefiting the local rescue group.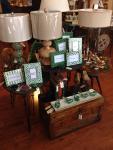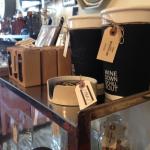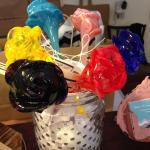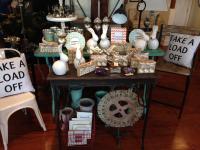 BONUS:  In celebration of their six month anniversary, you will get 20% off your purchase when you stop in Saturday, February 28!
Visit their website at www.chelseaboroughhome.com.