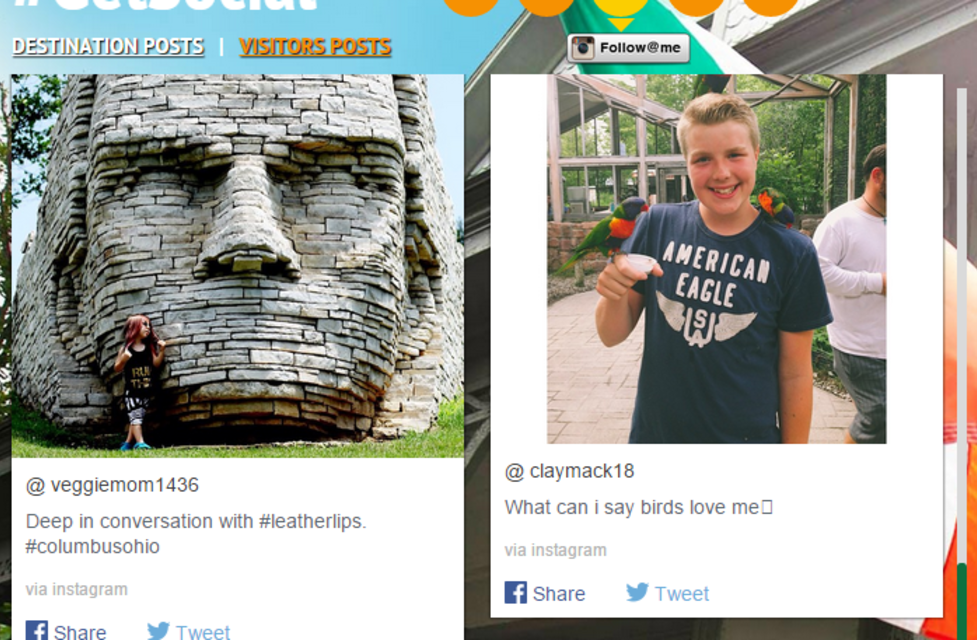 Some of you may have noticed a new feature on our website. Before you continue reading, take a second to glance up and notice the green button above that says #GetSocial.
(*Note: if you are on a mobile device, you are probably wondering why you aren't seeing it. Don't freak out, we are still working on making this feature mobile-friendly, so you'll have to fire up your computer to see what we're talking about).
Go ahead and click that button. It's okay, we'll wait.
What you are looking at is a compilation of images and posts shared by both Dublin residents and visitors. These posts are pulled from specific hashtags (#SoDublin, #IrishisanAttitude, #DublinOhio, #DublinisHome and more) and geolocations of significant Dublin spots (i.e. the Zoo & Zoombezi, Historic Dublin, parks, etc.). Though most images come from Instagram, the tool pulls from twitter, Facebook, Youtube and Pinterest as well.  We LOVE seeing the pictures people are sharing and are so excited to share them on our site (Disclaimer: We filter these images, so they are always family-friendly). Who knows, maybe your next post will make it on there! Here are some of our favorites that we have seen so far: