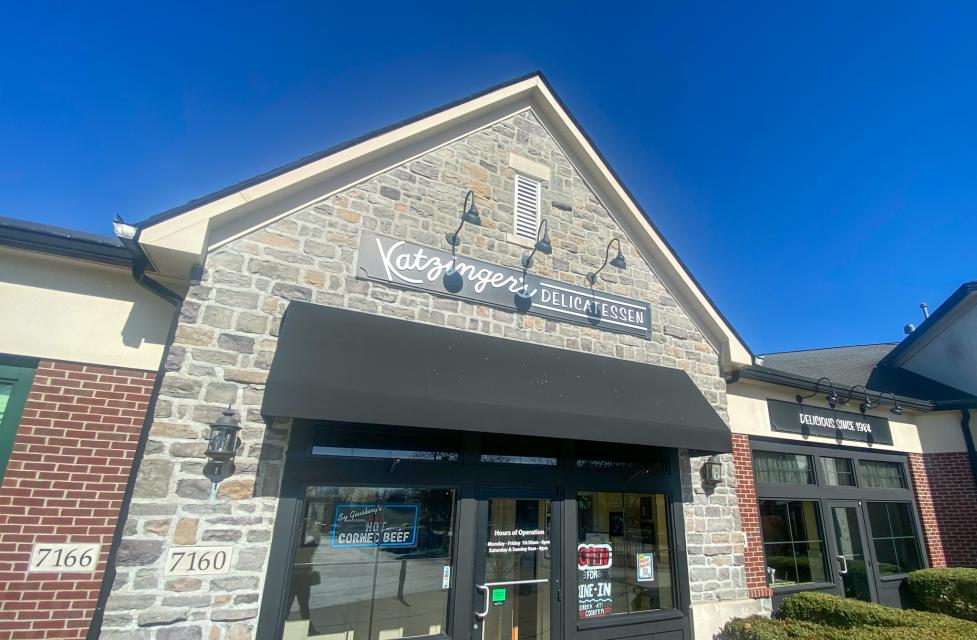 A Columbus staple that has put down roots in Dublin, Katzinger's Delicatessen is your go-to destination for fresh, fast, and authentic New York deli-style fare. Whether you're craving the famous corned beef Reuben, or hearty cobb salad, you can count on Katzinger's to serve up delicious, house-made recipes with care. 
"I've eaten at many many Jewish Deli's in my 63 years on this planet and this one is top tier. Their corned beef is to die for, and their freshly baked bread elevates the sandwiches to the next level. The prices are very reasonable, and the staff is friendly. I'll be eating here whenever I'm in Columbus without fail." - Harvey C., Yelp 
Local Roots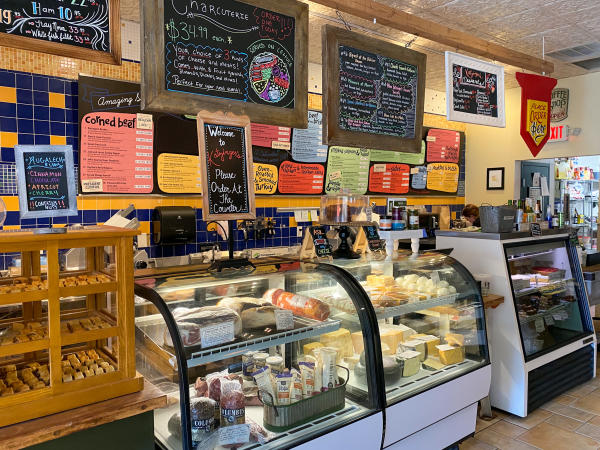 What started as a couple who wanted to bring an authentic New York style deli to the streets of Central Ohio in 1984, quickly grew into an iconic, must-try restaurant that the community has come to love for generations. Built in a small storefront in German Village with room for 32 seats and an office, Steve and Diane Warren were determined to exceed expectations with every item that left the kitchen. Serving the same original recipes since the beginning, Katzinger's take pride in the quality of their food and service and the sanctity of their traditions. 
Mouthwatering Eats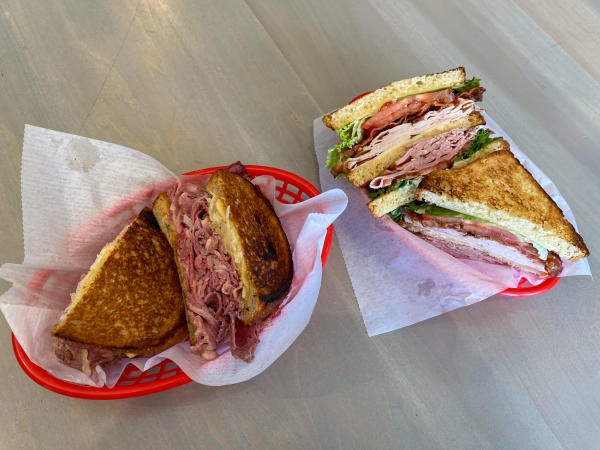 If you're planning to grab a bite at Katzinger's, you'd better bring your appetite because they're known for piling on the meats of over 40 different sandwiches. They're well-known for the Katzinger's Reuben, a sandwich piled high with h corned beef, sauerkraut, Swiss cheese, house-made Russian dressing and grilled on rye but have plenty of options for every palate. "Karl's Killer Club" is stacked with oven-roasted turkey, applewood smoked bacon, honey ham, Vermont white cheddar, lettuce, tomato and mayonnaise on three slices of toasted challah. And no sandwich is complete without a complementary pickle from the iconic all-you-can-eat pickle barrels.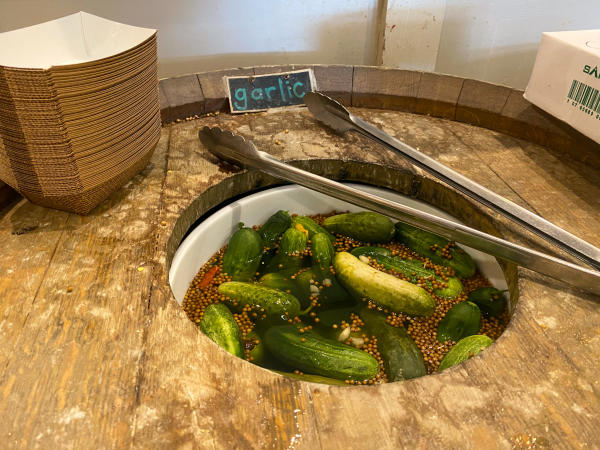 Sandwiches aren't the only thing that Katzinger's offers, their soups and salads are always made with fresh ingredients, and they even serve breakfast! Make sure you try out their traditional Jewish specialties such as the Noodle Kugel or Potato Latke to get the full Katzinger's experience.  
More than a Deli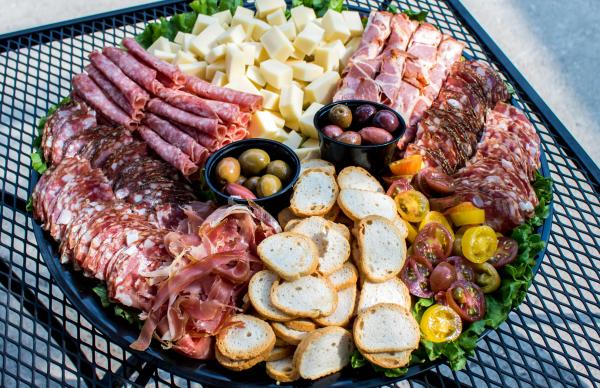 While people come into Katzinger's for a delicious meal, they are delighted to find there is more than meets the eye. Katzinger's is also an artisanal grocery store. Pop in for a loaf of fresh bread, a wide array of cheeses or expertly curated deli meat. They'll even help you create a perfect charcuterie board for your next event with a great selection of add-ons such as local honey, exotic preserves and small-batch chocolate. Looking to feed a crowd? Let Katzinger's do the work with their plethora of catering options.  
There's a reason why people have loved Katzinger's for nearly 30 years. If you haven't tried it yet, take this as your sign.  
Visit Katzinger's Delicatessen at 7160 Muirfield Dr.  
Hours:  
Mon-Fri: 10:30 am – 8:00 pm  
Sat-Sun: 9:00 am – 8:00 pm  
Share your memories with us using #SoDublin and for more travel inspiration, click here.