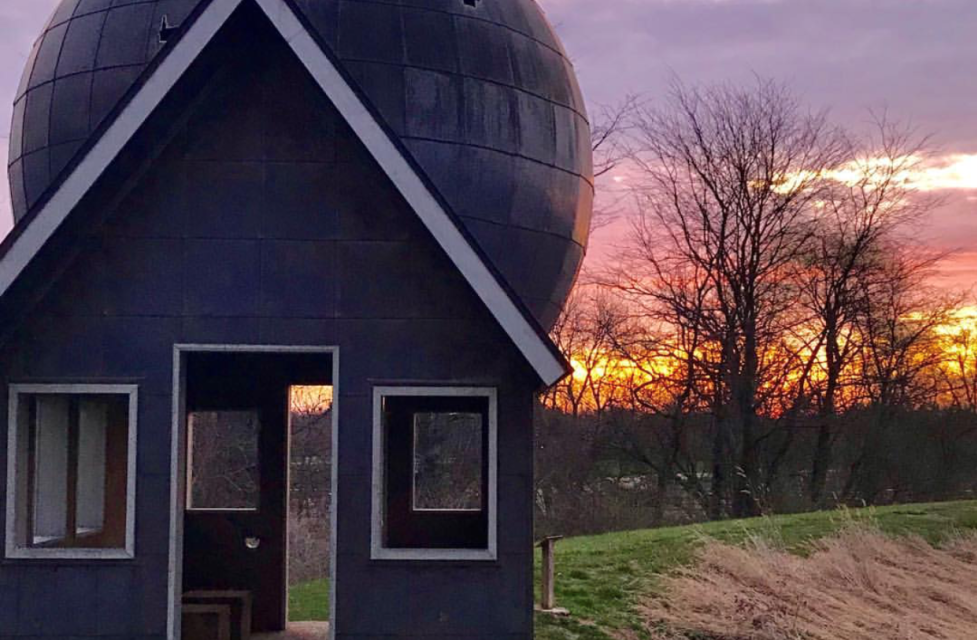 Dublin is home to all kinds of hidden gems. Check out some of our favorites of the man-made variety!
Glick Road Bridge & Falls
Dublin is home to some beautiful falls, but the Glick Road Bridge falls are unique in that they are man-made. Make a visit to the overlook for a great view of this hidden gem and the Scioto River. For more of the falls in Dublin, click here.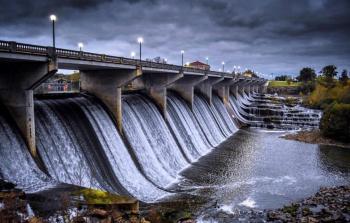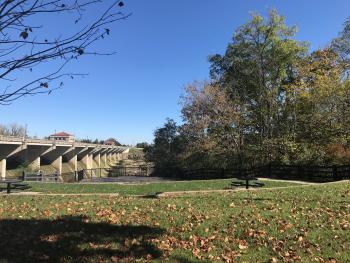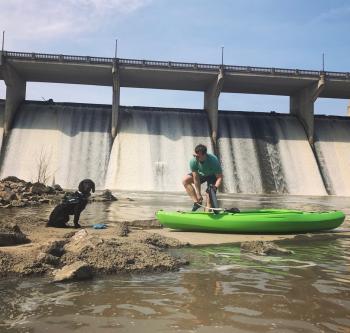 @tuckeredd_out enjoyed a day of paddling with his best buddy.
Ballantrae Community Park Splash Pad
On those hot Dublin days, cool off with a splash at Ballantrae Community Park. This man-made attraction is the perfect place to spend a day playing, looked over by the Ballantrae Dancing Hares.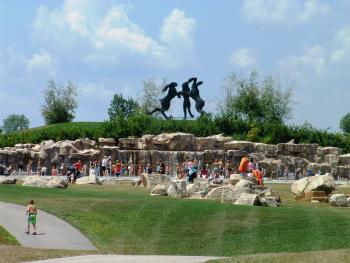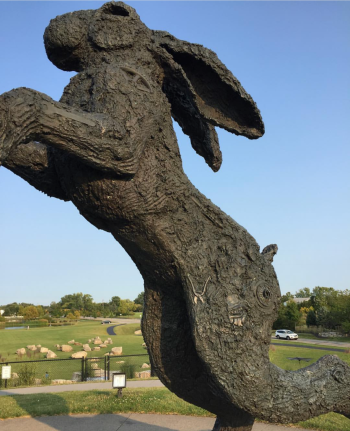 Dublin Arts Council has commissioned the creation of Riverboxes, artist-created vessels that are inspired by the hobbies of letterboxing and geocaching which combine map-reading or GPS skills and artistic pursuit with delightful 'treasure hunts' in beautiful, scenic places. For more about riverboxing in Dublin, click here.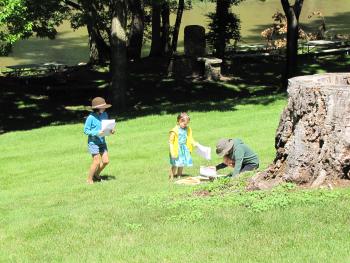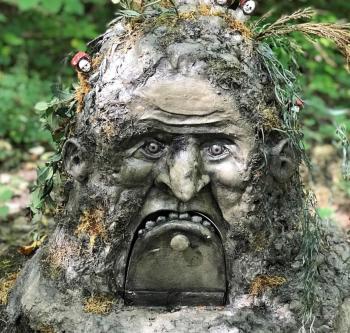 Dublin's Coffman Skate Park incorporates features for all ages, styles and experience levels for both skateboarding and rollerblading. Spohn Ranch, an industry leader in skate park design and build, designed the park to be unique to the Dublin community.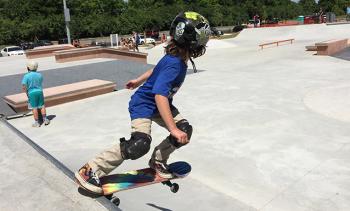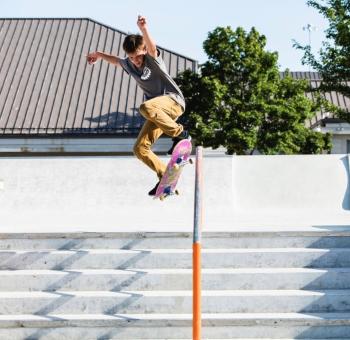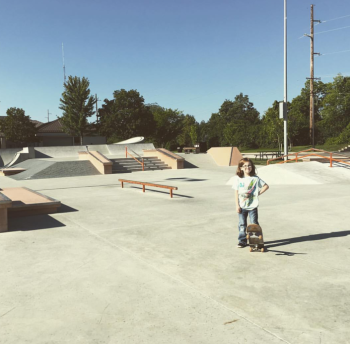 @nateorrwhat snapped this photo of a Sunday morning skate park session. 
Amberleigh Community Park
Amberleigh Park's village-like kids play area, outdoor musical instruments and a spacious shelter house bring families to Amberleigh. Want to get out on the water? For kayakers, this is one of the best spots to enter the river with the help of a loading railing (or a kayak slide as we like to call it) that leads directly into the river. No heavy lifting and hassle-free - a hidden gem if we have ever seen one.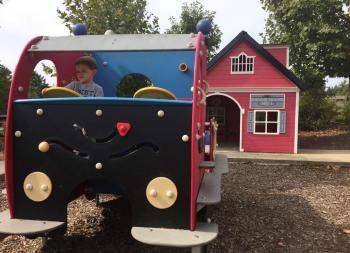 @whatshouldwedotoday_cbus found a great way to spend the day with her kiddo at Amberleigh.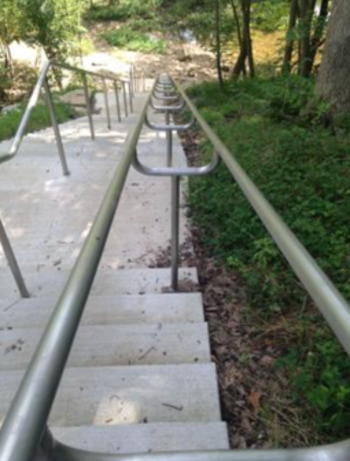 Some call it corny, we call if art! The Field of Corn features 109 human-sized ears of concrete corn. This must-see piece of public art pays homage to Dublin's farming legacy. While we may be biased, we think it's just about one of the most unique roadside attractions you can find! Snap your photo among the towering maize and share with us using #sodublin.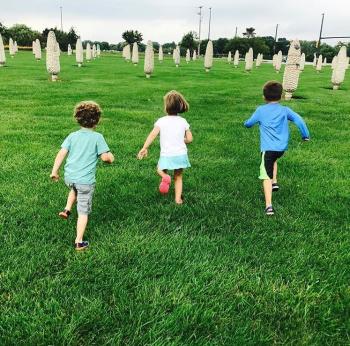 As the first piece of public art, installed in 1990, Leatherlips has been keeping a watchful eye on the banks of the Scioto for more than 30 years. Standing at 12-feet high, this piece serves as a portrait of Wyandotte Native American Leatherlips. Enjoy an afternoon at Scioto Park and pay Leatherlips a visit.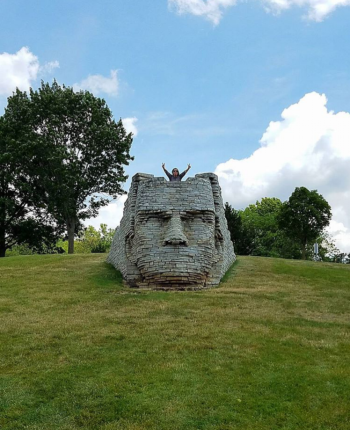 @debgavin posed for a photo with Leatherlips at Scioto Park.
Watch House was designed with the intention that the viewer would begin to see different aspects of it as they move towards the artwork. Perforated cut-outs in the spherical dome make reference to a planetarium while bridging a prehistoric mound that celebrates the history and future of Dublin.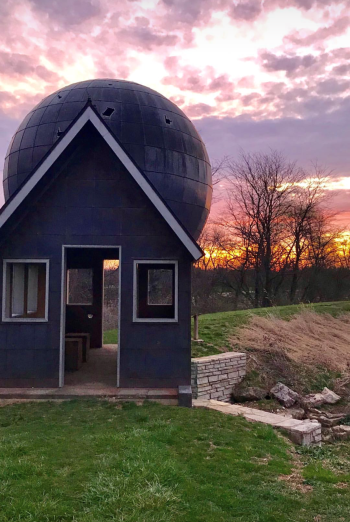 @livingfitcolumbus snapped this shot of Watch House during a sunrise run.
Artist Todd C. Smith sought to create a piece of art that presented the world-from-the-trees perspective with a series of artworks. One of these pieces made now lives in Coffman Park. Keep your eyes high to find Exuvia climbing in the trees! Explore the park with friends and see who can find him first.