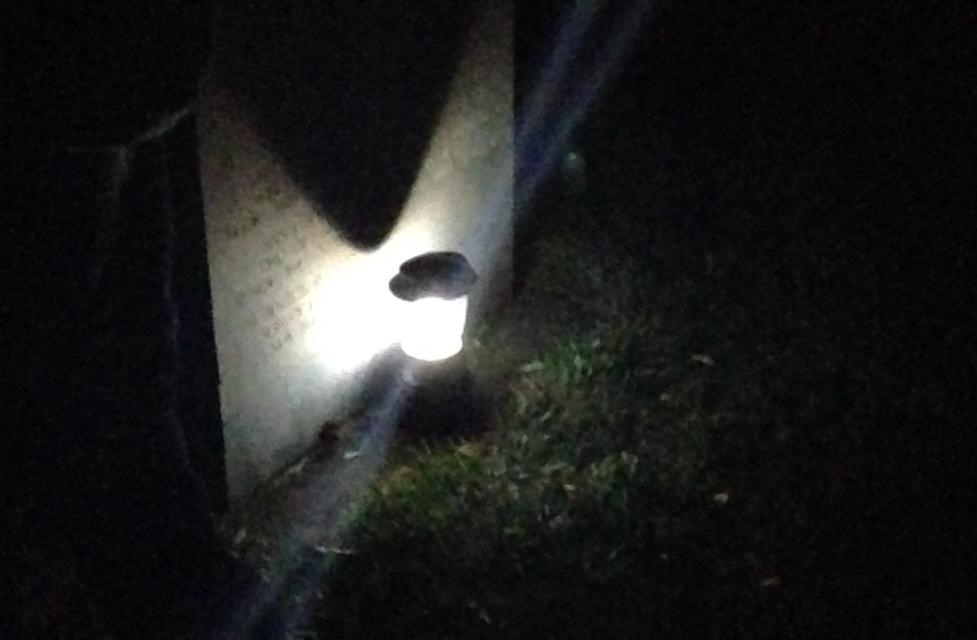 With Halloween quickly approaching, everyone becomes a little more open to spooks and the idea of ghosts walking among us.  Personally, I've always been a little skeptical of the whole thing.  That was until I went on the Dublin Ghost Walk. 
I wasn't really sure what to expect, but the weather could not have been more perfect for it - chilly, a little rainy, and the moon peeking out from behind eerie clouds.   The Olde Town Ghost Tours are led by Becky Schisler, the owner of Blankets & Booties, and long time resident of Dublin.  Throughout the past few years, she has collected various stories about the history of Dublin and accounts of strange occurrences told by store owners and residents.  She compiled these stories into an hour and a half walking tour that takes you through Historic Dublin to some of the oldest sites in the city.  Ghost tours that I have done in the past tended to be exaggerated, over-the-top, and almost theatrical at times.  This was not the case here.  All of the stories told on the tour are experiences people in the area have had, some so spooky they have led a couple store employees to quit their jobs!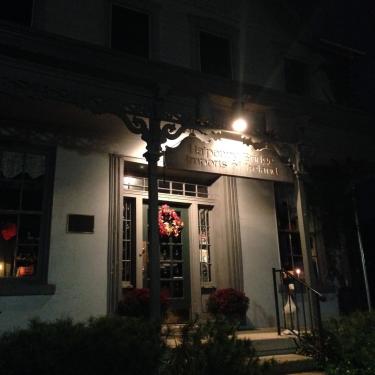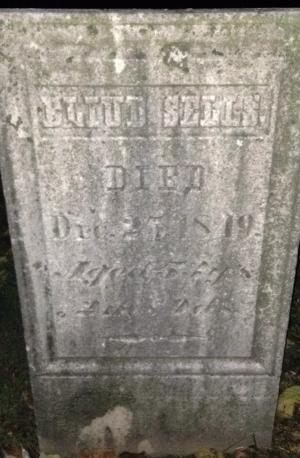 Some of the significant stops on the tour include Ha'Penny Bridge Imports, Indian Run Cemetery, Biddie's Coach House, and Z Bearla's Fun & Unique Gifts.  At the cemetery, we had the opportunity to explore with flashlights and EMF detectors (for non-ghost hunters like me, these are electromagnetic field meters that are supposed detect the presence of spirits).  While the detector did not pick up on anything while we were there, Becky informed us that previous groups have detected high EMF readings in the exact same spot in the cemetery several times (yikes!).  To conclude the tour, Becky shared her own personal ghost encounter, the reason why she began the ghost walks, and I have to admit, it had my hair standing on end.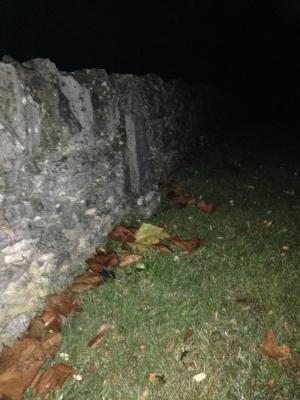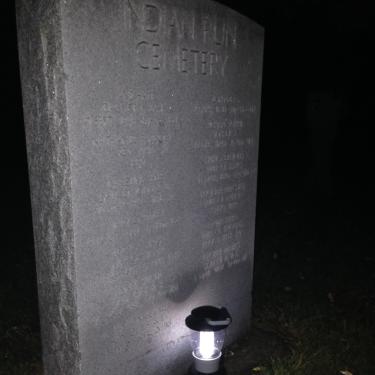 Tours are offered Saturday nights at 8 pm, May through September.  Friday night tours (7:30 pm) are also being offered this month only, by reservation.  Private tours of at least 6 people can also be scheduled by calling Becky.  Looking for a scare Halloween weekend? She recently just added Friday, October 31 and Saturday, November 1 to her calendar!  For more information or to schedule a tour, visit http://www.oldetownghosttours.com/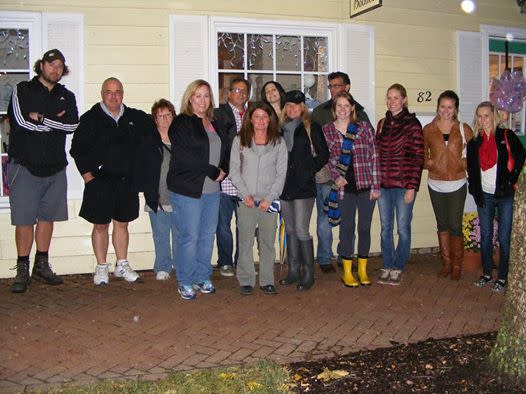 (photo from Olde Town Ghost Tours' facebook page)