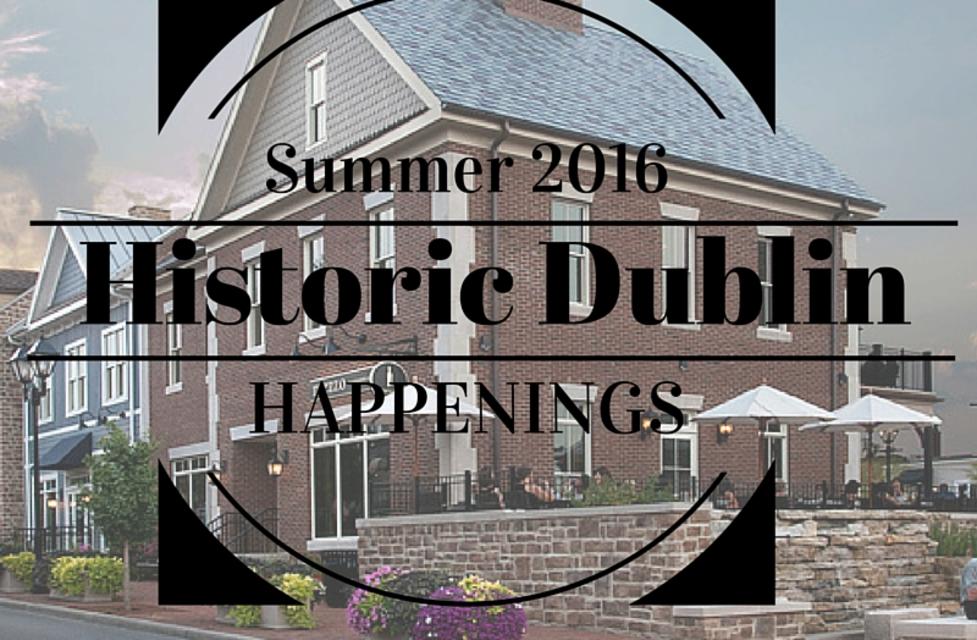 Historic Dublin is known for their quaint downtown atmosphere. The businesses of this great area have worked hard to provide Dublin with local events to give you the option to shop, dine and be entertained all while enjoying time outside with friends and family. Here is a list of events happening during the summer months in Historic Dublin and Bri-High Square:
Irish Second Saturdays- Every second Saturday of the month head to Historic Dublin for an afternoon outside filled with live Irish entertainment, kid's arts crafts, shopping discounts, friends and more! Irish Second Saturdays are all the rave in our quaint town. Chelsea Borough Home offers a Local Pop-Up Shop, Ha'Penny Bridge Imports of Ireland offers excellent shopping deals and Terra Gallery provides children's activities ranging from painting wooden shamrocks, meeting Ziggy the therapy Irish Setter, cupcake decorating and more!
Dublin Mercato Market- An Italian-inspired open-air market offering fresh veggies, juicy fruits, salami, olive oils, homemade goodies, Italian style foods and more. Stop by the Dublin Mercato Market on Thursday evenings 4pm - 7pm or Saturday mornings 10am - 2pm in front of the Bridge Street Firehouse (37 W Bridge St). Learn more.
Weekly Live Music- Brazenhead, Tucci's and Mezzo all offer live music on a weekly basis on their patios for the summer season. Head to Mezzo on Wednesday's between 6pm - 9pm for a throwback realm of 50s, 60s and 70s pop or stroll across the street to Brazenhead on Thursday's for Irish-inspired music and food. For a full list of Free Live Music click here.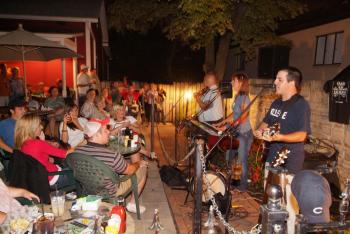 Independence Day Parade- Celebrate your independence with the City of Dublin! Festivities start at 8:00am July 4th including a Fishing Derby, Inflation Celebration, the annual 4th of July Parade through Historic Dublin and more! Learn more.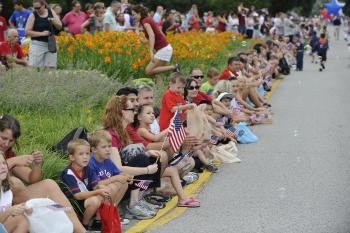 Historic Dublin's Slider Challenger- Six world class restaurants compete to be named the best slider in Dublin. They'll all be serving up their own version of "the best slider", but it's up to YOU to judge the winner. Bring the entire family to sample these amazing sliders and enjoy some time outside on July 9th! Dublin's Slider Challenge Information.
Wedding Walk- Are you planning a wedding during this busy season? Head to Dublin's Wedding Resource Center where you can map out the local wedding vendors, sample foods, get goodies and be entered to win a Couple's Grand Prize. Join us July 31st from 4:00pm - 8:00pm. Plan your wedding!
Irish Festival 5K- Kick off the largest 3-day Irish Festival with the Irish Festival 5K and Dub Crawl in Historic Dublin! Bring the family to participate in this run, jog and walk or wear your green as a spectator to cheer on your friends and family. Get set for a weekend full of Irish Attitude by combining fitness and fun. Register and learn more.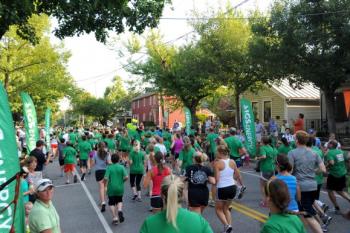 Historic Dublin's Street Bazaar- This open air street market is a fun outside event featuring street vendors, arts & crafts, food trucks, live entertainment, shopping, Irish-inspired booths and more! Bring the family to Historic Dublin on September 3rd for a day full of Irish Attitude. Details.
Whether you're planning a wedding, enjoying sliders or racing for the finish line Historic Dublin is the perfect place to enjoy time outside, a small town atmosphere and great events during the summer months. Tag your posts with #SoDublin to be featured on our website!