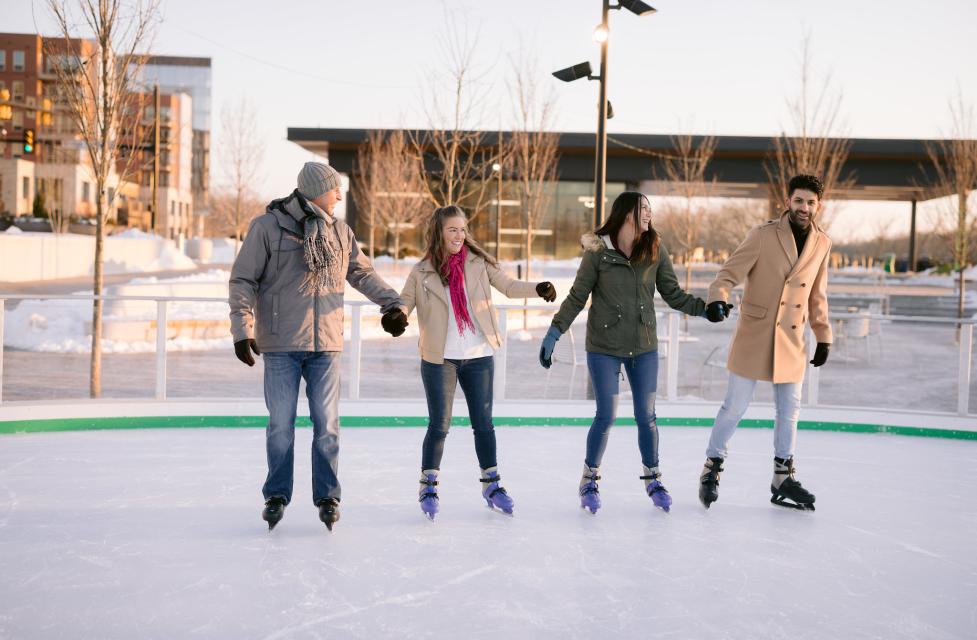 Glide into the snowy season in Dublin, Ohio. Whether you want to brave the cold on skating ponds or stick to indoor rinks, it's time to hit the ice at one of these three Dublin Ice Rinks.  
Coffman Park Outdoor Rink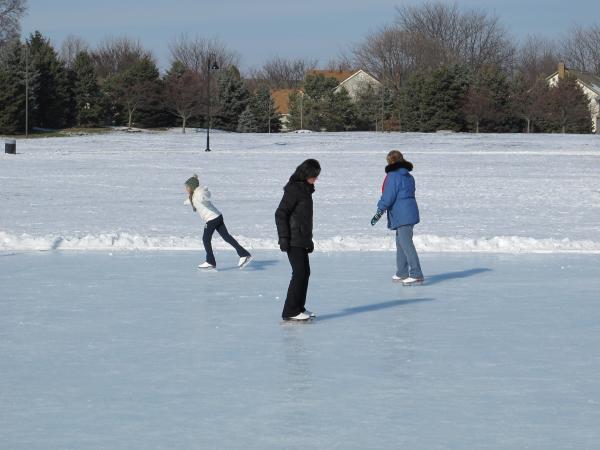 While Ohio's extreme cold spells may tempt you to stay indoors, this is the perfect time to experience the outdoor rink at Coffman Park. When temperatures dip below freezing for several days in a row, the City opens the rink for anyone looking to unleash their inner figure skater.  
Admission:
Free, skate rentals are unavailable. 
Hours:  
Weekdays: 3 to 8:30 p.m. 
Weekends: 10 a.m. to 8:30 p.m. 
If there is no school, the rink is open from 10 a.m. to 8:30 p.m. 
Click here to find out if the rink is open.  
Riverside Crossing Park Ice Rink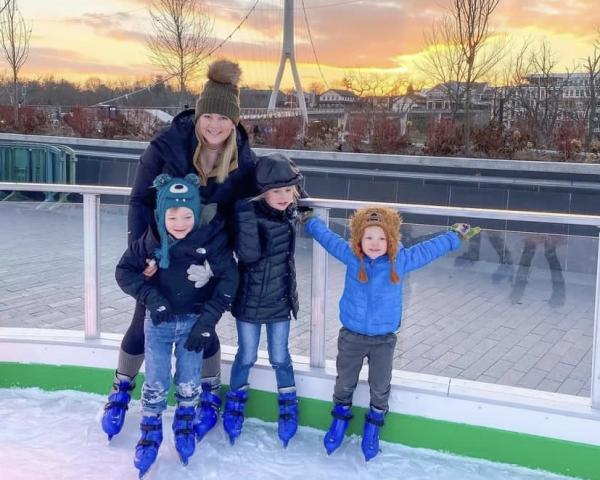 If you're out and about in Downtown Dublin, make sure you stop by Riverside Crossing Park for a spin on the all-weather outdoor skating rink. This rink can be enjoyed in temperatures up to 60 degrees and has a perfect view of the Dublin Link Pedestrian Bridge. The rink is wheelchair accessible. 
Admission:
$12 and includes skate rental. You are permitted to bring your own skates but admission is still $12. 
Hours:  
Fridays: 5 - 9 p.m.  
Saturdays: Noon - 9 p.m.  
Sundays: Noon - 6 p.m. 
Open through mid-March. 
The rink will close if skating conditions are unsafe, find out here.  
The Chiller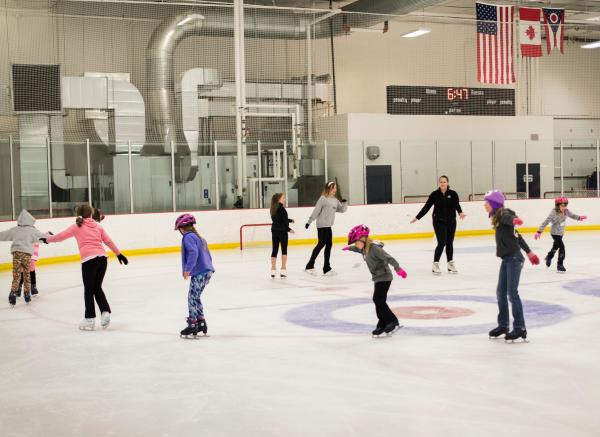 For those of you who want to skate year-round, The Chiller Ice Rink is the place for you. Enjoy daily public skating, learn a new skill with hockey and skating classes, or host a party in their event space. The Chiller has an upbeat atmosphere to provide you with all the winter fun, no snow needed!  
Admission:  
Noon Skate: $8 
Public Skate: $10 
Friday Night Meltdown: $18 (Skate rental included) 
Cheap Skate: $6
Skate Rental: $4  
Hours:  
Monday-Wednesday: 12-10:30 pm  
Thursday-Friday: 9 am-10:30 pm  
Saturday: 8 am-10:30 pm  
Sunday: 9 am-10:30 pm 
Public Skate hours vary, find the full schedule.  
Get ready to have an "ice" day on Dublin's ice rinks. Share your skating memories with us using #SoDublin.  
For more winter fun, click here.