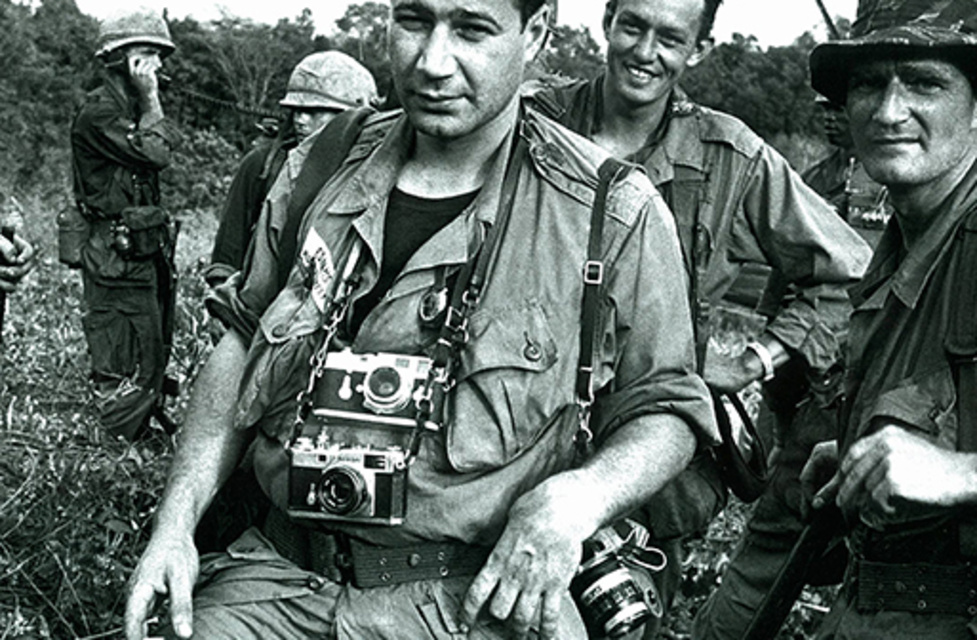 For those of you wondering who Eddie Adams is, let me clarify. Eddie Adams was a photojournalist who became well known for his black and white pictures depicting the realities of the Vietnam War. In 1969 he won the Pulitzer Prize for Spot News Photography for his image of a General executing a Viet Cong prisoner in Saigon. On May 25th, the Dublin Arts Council put this and many of Adams' other images on display. After visiting the exhibit (which is free and runs through September 11), I want to share with you why I strongly recommend it:
A picture is worth a thousand words. I know the saying is cliché, but Adams pointed out that an image only captures 1/500th of a second. That is part of the beauty of photos. The Exhibition Guide provides visitors with short descriptions of each photo, but leaves the emotional interpretation up to the viewer.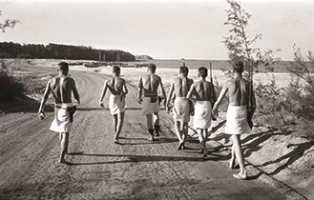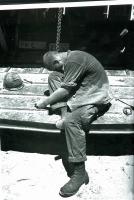 The time period really comes to life. The Arts Council offers mp3 players for visitors to borrow so they can listen to music of the 1960s and '70s and truly immerse themselves into that era. The guide lists each song from the playlist and significant war-related events from the year it was released. If you listen closely to the lyrics, you'll be able to hear how some of them directly relate to what was going on at the time. It definitely gave me a new perspective and appreciation for some of my favorite classic rock songs.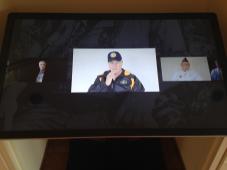 Hear personal experiences from Vietnam. As you make your way through the exhibit, you'll come across a large curtained video booth. The DAC set this up for veterans, family and friends to share their memories and experiences from the Vietnam War, which are then recorded and displayed on a touch screen television further in the exhibit. When I stopped in this week, there were already about 20 videos of touching stories from people who served and even one from Eddie Adams' widow who came to see the exhibit.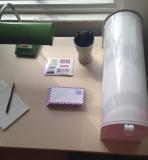 It's something to write home about. Sit at a 1960's style desk and hand write letters to military members (real or imagined) and think about what it would have felt like doing so at that time. Check out this moving video of two veterans' reactions to the exhibit.
For more information and gallery hours, click here. 
*Please note: Some photographs are slightly graphic and may be disturbing to some viewers