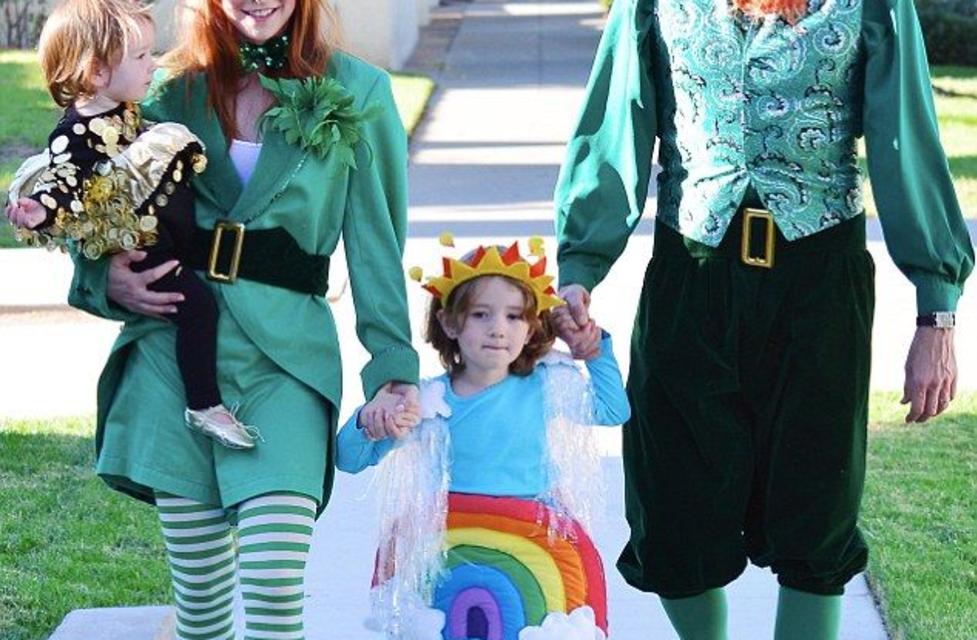 Here in Dublin, we look for any reason to show off our Irish attitude.  What better way to do so than with an Irish-themed costume this Halloween?!  Whether it's tricks or treats you're hoping for this year, we've compiled all the best looks for you to have the "Luck of the Irish."  Many of these can be found in Halloween stores, but if you're working with a budget, we've included ways to put your costume together using items you might already have in your closet.
Make your Halloween magical:  Irish Fairy
These mythical creatures can be found in countless tales of Irish folklore.  No wonder they are called Fairy Tales! 
DO IT YOURSELF:  For full instructions about how to create a DIY Irish Fairy Costume, click here.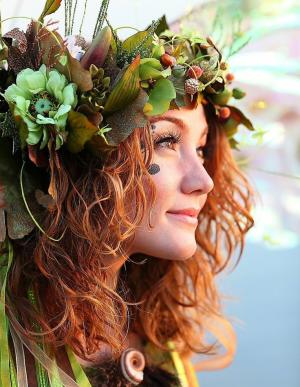 Sink your teeth into this: Bram Stoker's Dracula
Not to be confused with the slicked-back hair, cape-wearing vampire.
DO IT YOURSELF:  All you need to pull off this literary Irishman's look is a long dark wig and matching mustache, a top hat, long black jacket, and dark downward slanted glasses.  Add red contacts for some added scare.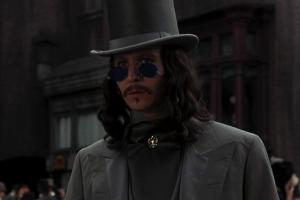 A familiar favorite:  The leprechaun
You wait all year for St. Patrick's Day to break this costume out.  The great thing about this costume is that the whole family can join in on it (your little one would make the most adorable rainbow or pot of gold).
DO IT YOURSELF: Wear black pants (ladies can sub in leggings or a skirt) tucked into green stockings, a pair of black shoes - add buckles for extra luck, a plain white shirt, green blazer, and a black hat!    Add a red beard for the finishing touch.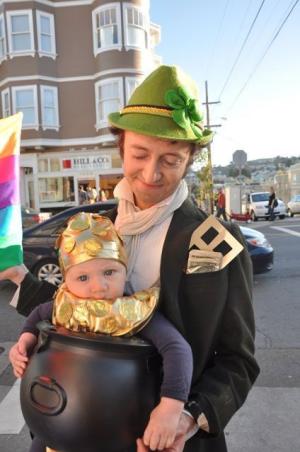 Go old school: Celtic Renaissance
Channel your inner medieval spirit with this classic renaissance costume.  One of the great things about these outfits is they provide full coverage, so you won't be cold as you Trick-Or-Treat!  If you want to be more specific, go as Grace O'Malley, the notorious Irish pirate.
DO IT YOURSELF:  Ladies – try either a long, conservative dress or skirt paired with a loose-fitting long sleeve shirt, a leather belt around the waist, and a plaid scarf pinned around the neck.  Gents – a pair of black or brown pants (a little distressed look is okay) tucked into stockings, with a white button down shirt, and a thin, comfy vest.  Looking for an excuse to break the kilt out?  This is it, if you want to go all out.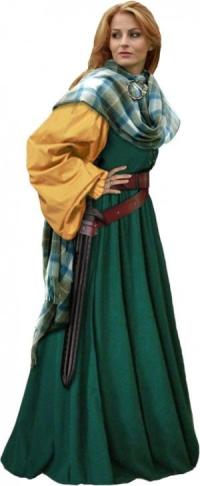 Try traditional:  Irish Step Dancer
Need a good party trick?  Break out a jig or two. (*note: As a former Irish dancer, I strongly advise against wearing heels.)
DO IT YOURSELF:  Luckily, you don't need a traditional Irish dance dress to pull this off.  Many Irish dancers begin by wearing a plain button-up blouse and a plaid skirt.  If you want to be really authentic, add a curly wig and white stockings and get ready to dance the night away!
Still can't decide?  Go green
We get it, sometimes we procrastinate choosing a costume so long that we are stuck scrambling at the last minute.  Don't worry, we've got you covered (in emerald green).
DO IT YOURSELF:  This is about as easy as it gets.  Just layer yourself up in every green item of clothing you own: green socks, green shorts/pants, green shirt (we prefer ones with shamrocks), hat, and any other special touches (tutus for the ladies, bowties or suspenders for the gent, the possibilities are endless)!  There will be no denying your Irish attitude in this outfit.