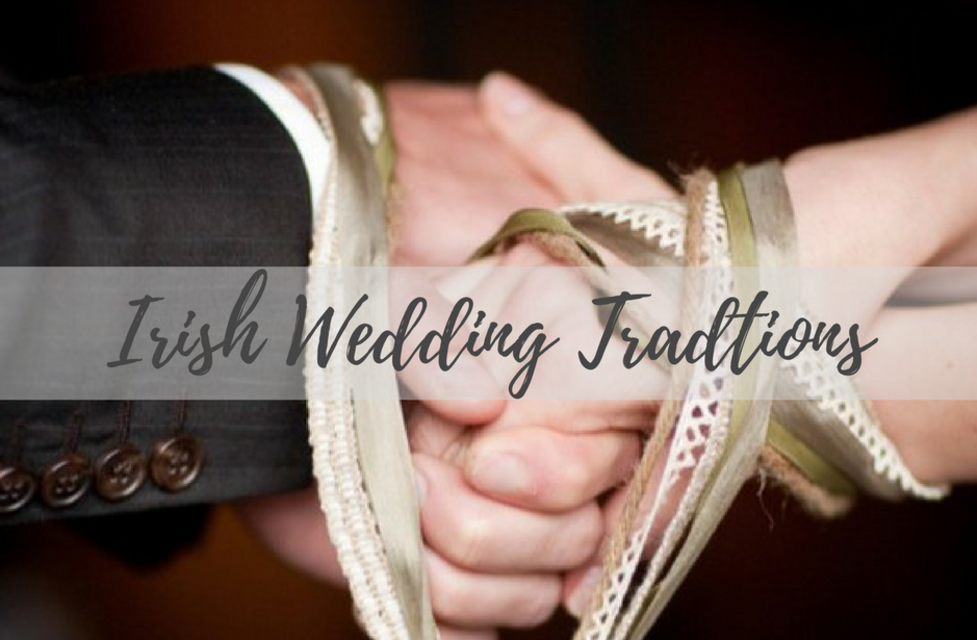 What's filled with luck and full of love? Irish weddings! Incorporating ancient Irish traditions into modern day weddings is a great way to reconnect with your Irish heritage or channel your inner Irish Attitude. Use these great Irish wedding traditions straight from the Emerald Isle to make your big day a wee bit o' Irish.
Irish Lace is a tradition tapping back into the 1800's, but now extravagant gowns are beautifully sown with lace designs. Your big day wouldn't be complete without a gorgeous gown, so use this simple Irish tradition to feel even more beautiful. Shop Dresses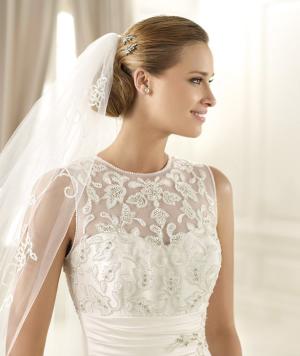 The Bride's bouquet is a focal point while walking down the aisle, so make it vibrant and full of life with lucky shamrocks planted throughout blooming dog rose flowers. Shop Flowers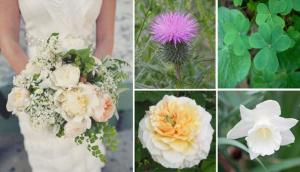 Did you know the phrase "Tying the Knot" originated with the ancient Celtic ceremony of hand fasting? This ancient tradition symbolizes the couple joining as one. To join together clasp your hands together, take a colored ribbon according to your bridal colors and wrap it around your hands as a symbol of unity of your marriage.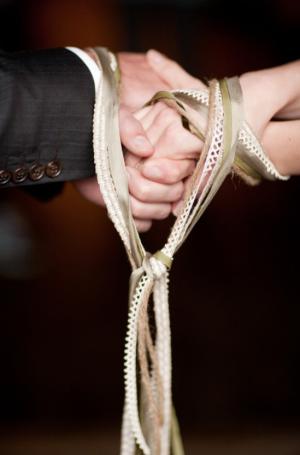 Don't forget about the ring. The Claddagh ring represents love, loyalty and friendship. When worn on your left hand ring finger  with the crown turned towards you, it indicates marriage. Shop Rings.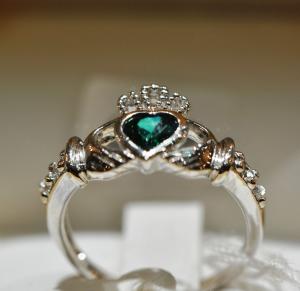 The Irish wedding toast: "For each petal on the shamrock this  brings a wish your way. Good heath, good luck and happiness for  today and every day."
The Irish stone blessing is an ancient alternative to a modern  day guest book. The Irish couple's tradition was to marry by a  body of water and guests were invited to toss a stone into the  water as a blessing. The modern twist is to have your guests take  a stone, write their names and a message then place it in a dish  of water!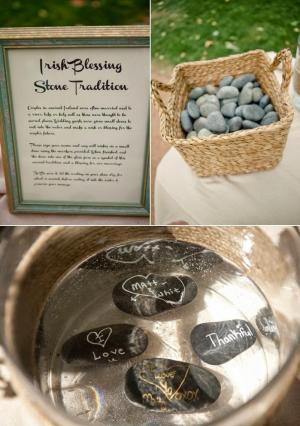 Exit your venue in style with a classic Kilted Exit. An Irish Kilt, also known as "Breacan an Fhelilidh", is the fashion symbol of Gaelic identity. Shop Kilts. Bagpipes wear kilts at gatherings such as wedding ceremonies for an assured long and successful marriage. Shop Bagpipers.
Irish wedding traditions range from horseshoes, wedding bells, Celtic knots, Irish dancers and more. Use them all or pick a few, but we hope these traditions will bring you the luck of the Irish on your big day. Decorate with green, provide Irish inspired cocktails or get married in Dublin, Ohio for a modern day Irish wedding. Use our Pinterest board for Irish Wedding Inspiration and contact Columbus Bride & Groom for a wedding planner, vendors and more.
The Dublin Convention & Visitors Bureau is a FREE resource in Dublin to help you plan your big day. Let us help you source hotels for out-of-town guests, provide materials for hotel gift bags, give you great venue recommendations and educate you on the area! Utilize this FREE Wedding Guide and let us make your wedding planning stress-free.