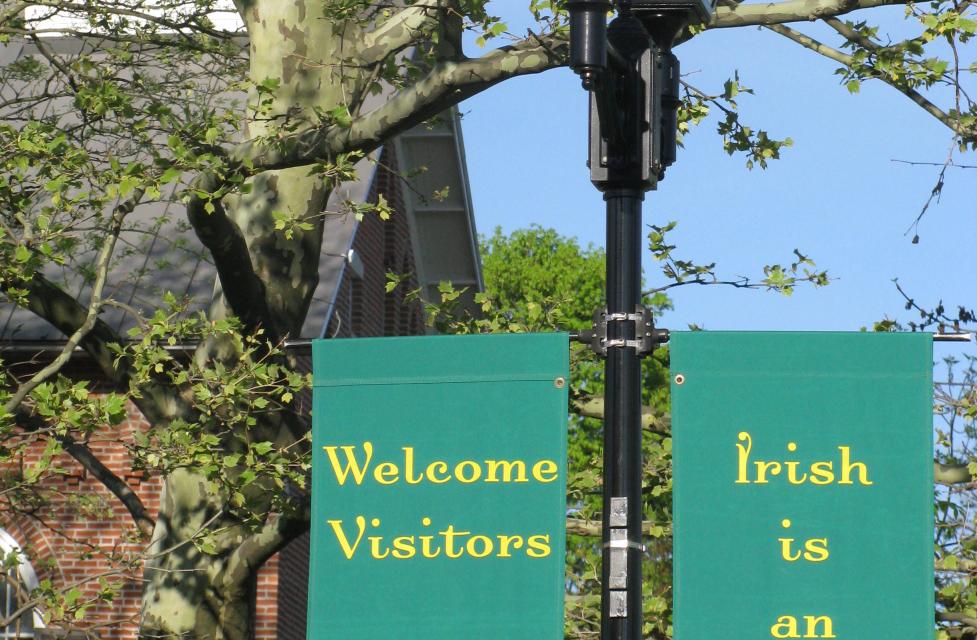 The purpose of a destination video (when done well) is to give potential visitors a quick glimpse of the great experience they could be having at that destination. The tricky part of the previous sentence is the word "quick." How do you show all the great attractions, events, restaurants and art (and the list goes on) that Dublin has to offer in a few minutes?
When the Dublin Convention and Visitors Bureau set out to make a new destination video for Dublin, we wanted to do something different than the usual shots of the city with a traditional Irish song playing in the background. This is where the idea of using a "music video" theme started. If you don't know this already, Dublin is the City where Irish is an Attitude. We knew that the new video had to have plenty of Irish Attitude. So why not use a band that falls in the Celtic genre?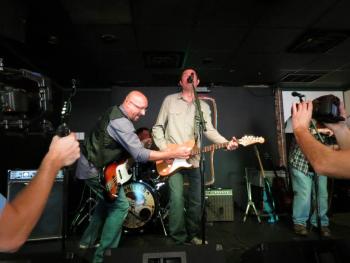 Great idea, right? Right. But then you have to pick a band and a song which is much harder than it sounds. We needed an exciting song and band to make a fast paced, engaging video. If you've ever been to the Dublin Irish Festival you know that the acts that play on the Celtic Rock stage are always awesome and attract crowds of people. After researching some of the Irish Festival's performers and listening to tons of songs we asked a local Celtic rock band, Homeland, if they would be interested in being in our "music video." Luckily, they accepted! (These guy rock!) 
Then it was on to picking the song. We chose an upbeat song that changes in tempo several times to allow for several different types of shots of Dublin. Now, where do we shoot them performing this song? An Irish pub of course! Above is a picture of Homeland shooting their portion of the video. 
Once we had that part of the video underway it was time to decide what shots were going to be in the video. Dublin has so many great experiences and attractions that this was a serious task. I'll let you see for yourself what you think of the shots we chose.
Can you imagine yourself in Dublin?