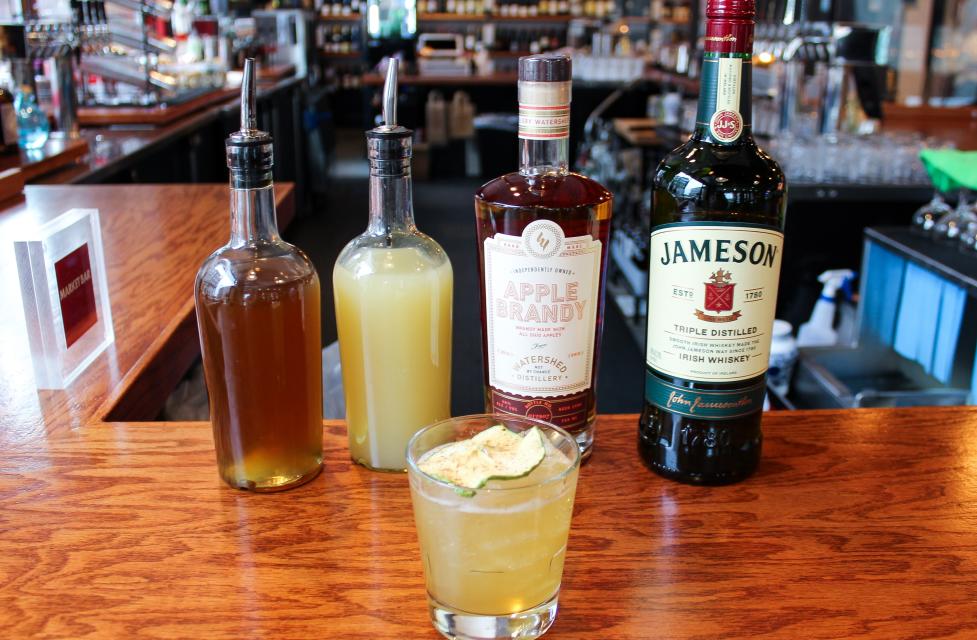 Behind every great cocktail is a great mixologist. In Dublin, there is no shortage of creativity and passion behind our bars and in our restaurants that deliver memorable experiences and spirits. Dublin's Celtic Cocktail Trail challenges local mixologists to create menu items that differ from their daily offerings. 
Meet the mixologists behind some of our Celtic Cocktails and get all the ingredients and measurements to make your own Celtic creations at home. 
VASO Rooftop Lounge 
Trey Willis, creator of The Celtic Clobber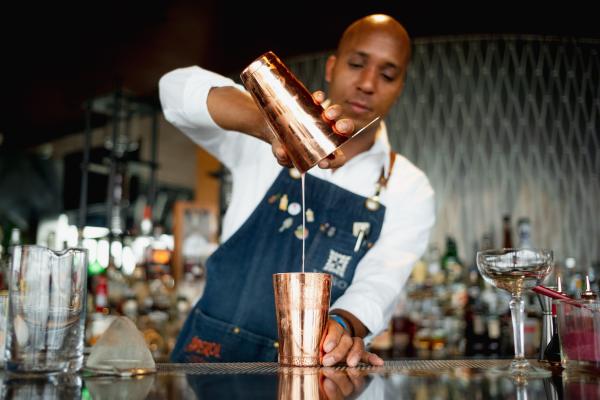 Trey Willis is a VASO bartender and long-time hospitality staff member who has also worked throughout Columbus for Brio Bravo Restaurant Group and Cameron Mitchel Restaurants. Trey likes to provide a memorable cocktail and dining experience when you visit him at the bar. He is the Vice President of Columbus Bartenders Guild, has a very impressive home bar, and loves spirit and cocktail education. He enjoys getting a chance to be creative at VASO within the beverage program with his co-workers led by Rebecca Monday.
Celtic Clobber Recipe:
1.5oz Tullamore D.E.W
.5oz Oloroso Sherry
.75oz Honey Syrup
.5oz Fresh Lemon
.25oz Ginger Cordial
Instructions:
Combine all ingredients. Shake. Strain over crushed ice and serve in a tumbler. Garnish with dehydrated lemon slices.
Coast Wine House
Cameron Schneider, creator of Islay of Time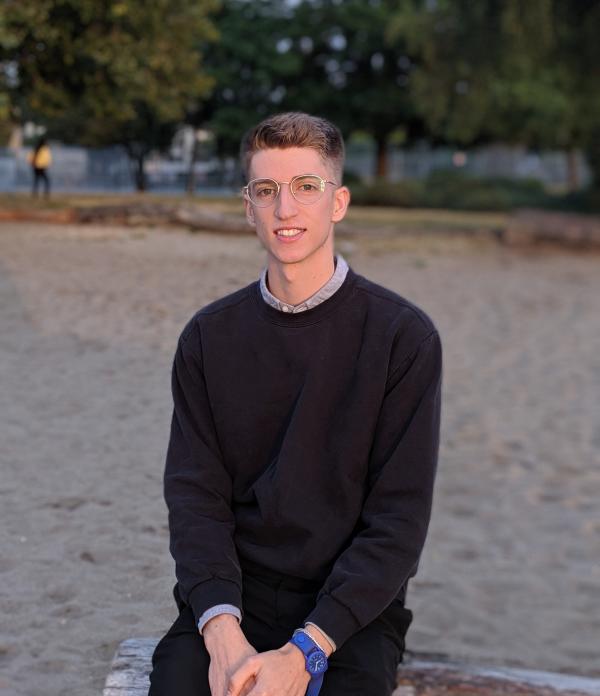 Cameron is the Beverage Manager at Coast, which he describes to be truly his passion. During and after earning his Hospitality Degree from the Culinary Institute of America, Cameron traveled and experienced all aspects of restaurants where he found that flavors are what excites him about his work. You might find Cameron outside of work in forests spotting ingredients (after first researching). Anywhere he is he tries to intertwine hospitality into his life, and hopefully the lives of others.
Islay of Time Recipe:
1 oz Suntory Toki Whisky
0.5 oz Botanist Gin
0.75 oz Honey SS
0.75 oz lemon juice
1 dash orange bitters
1 dash Ango Bitters
3 Fresh Ginger coins or 3 Shakes Ginger Powder
Instructions:
Combine and shake, strain into a punch glass. Garnish with candied ginger.
Market Bar at North Market Bridge Park
Olivia Jones, Creator of The Dubliner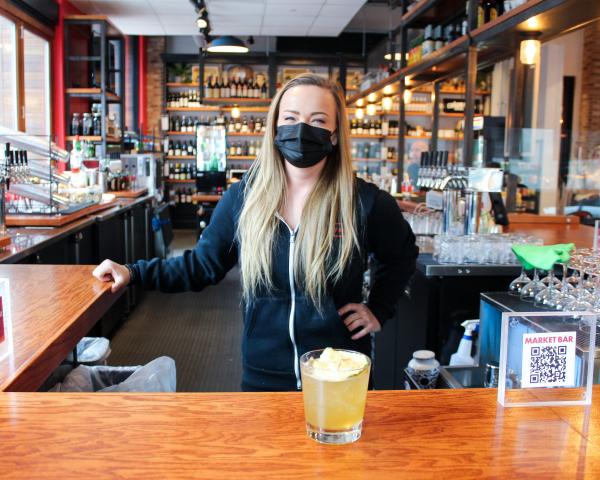 Olivia joined the Market Bar team after serving as an Activity Director at a nursing home for several years which gave her a passion for people. Olivia grew up in Springfield, Ohio (about an hour outside of Dublin) and loves her Shiba Inu, Lydia, enjoys cooking and exploring new restaurants and cocktails when she's not behind the bar.
The Dubliner Recipe:
1.5 oz Jameson Irish Whiskey
.5 oz Watershed Apple Brandy
.75 Lemon Juice
.5 oz Honey Syrup
3 dashes Bittercube Blackstrap Bitters
Instructions: Combine all ingredients. Shake. Strain over ice in a rocks glass. Garnish dehydrated Granny Smith Apple & freshly grated cinnamon.
If you haven't signed up for your free Celtic Cocktail Trail pass, sign up here and start meeting some of Dublin's best mixologists while exploring our dining scene. 
To see all the restaurants on the trail, click here.