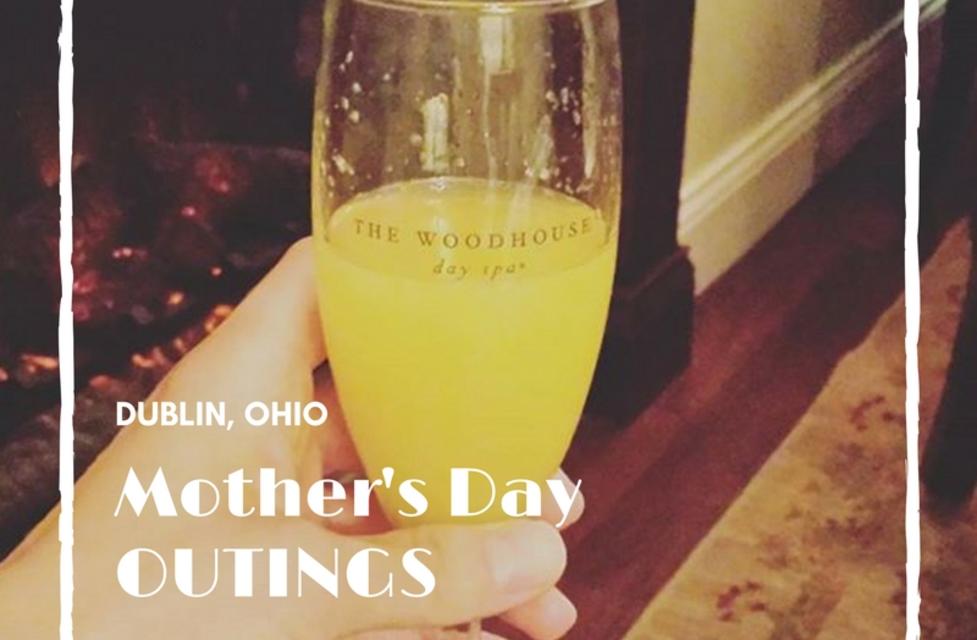 Celebrate Mom during Mother's Day with events and outings sure to show her how much she means to you. Don't miss out of any of these brunches, outings and gifts for Mom in Dublin, Ohio! 
BRUNCH: Enjoy traditional breakfast and lunch favorites paired with coffee, mimosas, Bloody Marys and more at these different Mother's Day Brunch locations!
La Scala | 05/13: 11:00am - 2:00pm
Matt the Miller's | 05/13: 9:00am – 4:00pm
Mezzo | 05/13: 10:00am – 9:00pm
Whole Foods | 05/13: 10:00am – 2:00pm
Golf Club of Dublin | 05/13: 10:00am - 2:00pm
J. Liu | 05/13: 9:45am - 6:00pm
Cap City | 5/13: 11am - 3pm
The Exchange | 5/13: 10:00am - 2:30pm
Marriott Northwest | 5/13: 11:00am - 1:30pm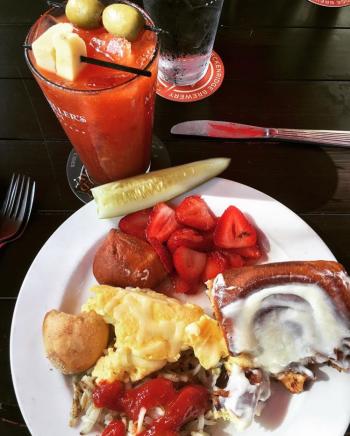 @andieatsalot took this shot before indulging in some breakfast favorites at Matt the Miller's.
OUTINGS: Make Mother's Day a family-affair to shower Mom with love. Take notice to the different dates and times per event.
Cheers to Mom: Sips & Succulents – Treat mom to a workshop where she'll learn to care for, propagate and create her very own eye-popping succulent container garden all while she enjoys mimosas! Chelsea Borough Home | 05/12: 12:00pm – 1:30pm
Historic Dublin Sweet Stroll – Show mom how sweet she is with a stroll through Historic Dublin. Taste the sweets of local shops while spending quality time with mom. Historic Dublin | 5/12: 1:00pm - 4:00pm
Mother's Day at The Zoo – Head to the Columbus Zoo & Aquarium where Moms receive FREE admission with a child or grandchild admission ticket. | 05/13: 9:00am – 5:00pm
Mother's Day at ZipZone - Is mom feeling a little adventurous on her special day? Take her for a flight among the trees at  ZipZone Outdoor Adventures. You will find something for all ages, along with a special discount to help you celebrate mom. Click here to get the discount code!
A Donut for Mom - Stop in The Donut Experiment Dublin to pick up a FREE donut for mom this Mothers Day. 
Mother's Day at COSI - Treat mom to a day at COSI where she can enjoy a delicious meal, create and take home a succulent masterpiece and hands-on science experiences.| 9/12 11:00am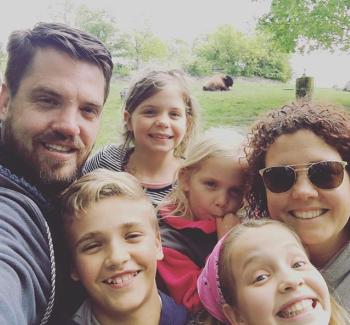 @david_swart and his family explored the Columbus Zoo together.
GIFTS: Give Mom the gift of relaxation this Mother's Day.
Woodhouse Day Spa - This Mother's Day, gift mom with a gift card to enjoy a relaxing pampering package from The Woodhouse Day Spa. Check out their mothers day packages here. 
Spa at River Ridge - Treat mom to a day of pampering at Spa at River Ridge. With an extensive list of services, you can be sure that she will find a way to relax and feel special.
Spavia - Moms, want to enjoy mothers day with your girlfriends or family? Book a spalebration for your group at Spavia. Want some true rest and relaxation all by yourself? No problem, check out Spavia's list of services here. 
Anthony Vince Nail Spa - Mom will love a day of pampering at the Venetian-inspired nail spa that is Anthony Vince. Check out their services here. 
Chocolates & Treats - Treat mom with a little something from one of our favorite sweets and treats spots. Is mom a chocolate fan? Take a tip from our places to get your chocolate fix blog.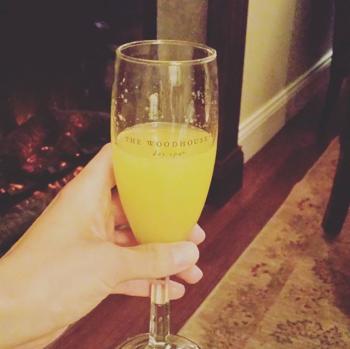 @l.dileo sipped on a mimosa before her massage at Woodhouse Day Spa.