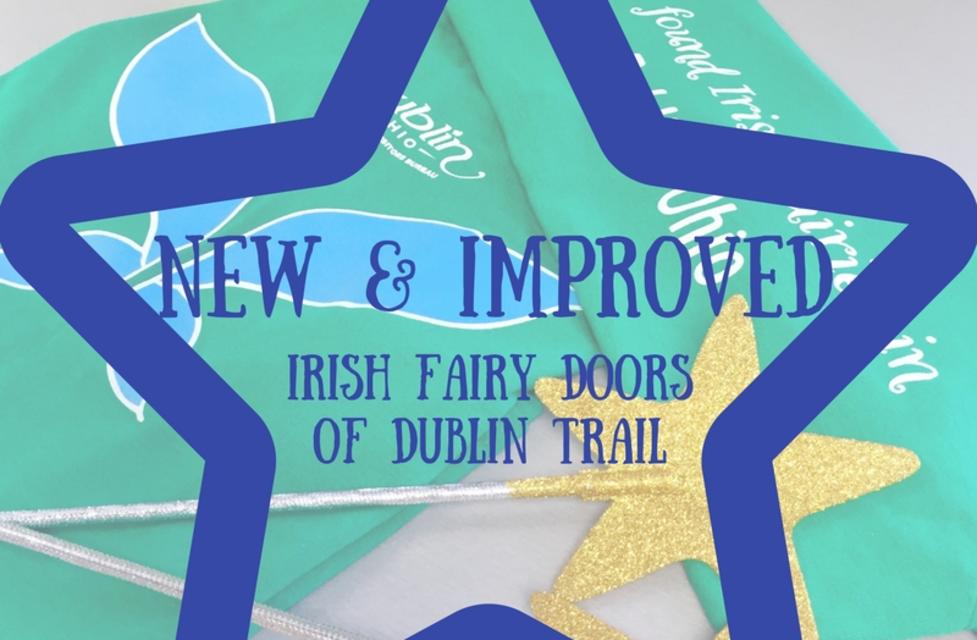 The Irish Fairy Doors of Dublin Trail has brought Fairy Finders from across the nation to Dublin, Ohio to find our 7 resident fairies. St. Patrick's Day is the 1 year anniversary of the Fairies arriving in Dublin, and they have a magical announcement… The Irish Fairy Doors Trail is getting a makeover! Our 7 resident Fairies are welcoming 2 new Fairies, a brand new fairy t-shirt design and a digital Trail Guide offered for your smart device to make exploring a breeze. Take a peek at our new Fairy additions. 
Meet Finn and Sprinkle.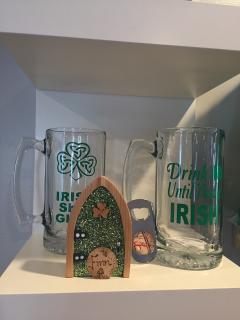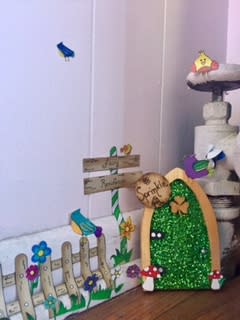 These two new Fairies live in creative shops in Downtown Dublin where they love to make unique creations. Finn is our FIRST BOY FAIRY and is a sister to Sprinkle. They're waiting for you to come say hi!
The new dublinfairytrail.com website has your digital Trail Guide and the Visitor's Center (9 S. High St.) has a new Enchanted Fairy Garden for you to sprout wings and snap a photo. Along with a whimsical photo opportunity, the Fairy Garden has a "Worry Plaque" to take all of your worries away.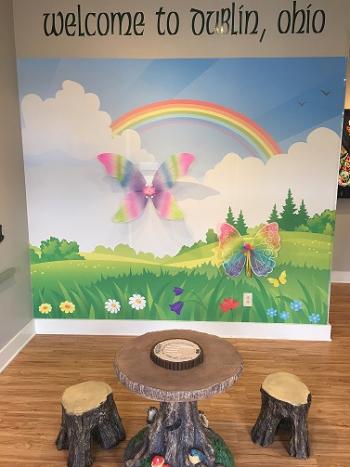 Look for the new Trail Guide then get a new t-shirt after you find all of our Fairy Friends!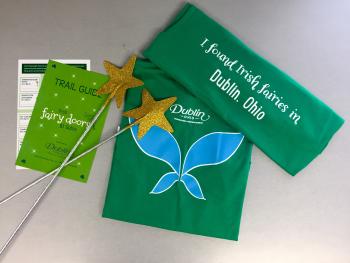 The Fairies on the Irish Fairy Doors of Dublin Trail are waiting to meet their Fairy Finders! Always remember the Fairies are hard to see, but they can always see you. Happy Hunting!
For more information, click here.