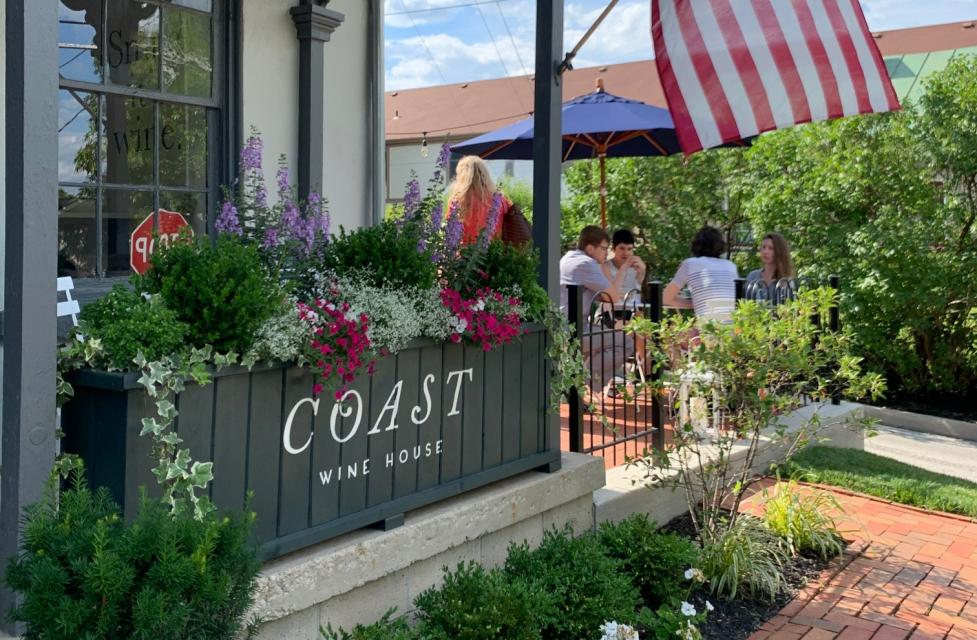 It's wine time in Dublin, Ohio! Take a short stroll down South High Street and you'll find yourself on the doorstep of Coast Wine House, Historic Dublin's neighborhood bottle shop. Coast's approachable and intentionally small shop creates a perfect environment to engage with the experts and discover your new favorite wine.  
With its unique collection of wine, delish small plates and undeniably adorable aesthetic, Coast Wine House offers a wine experience that you can find Only in Dublin.  
A Contemporary Approach to Wine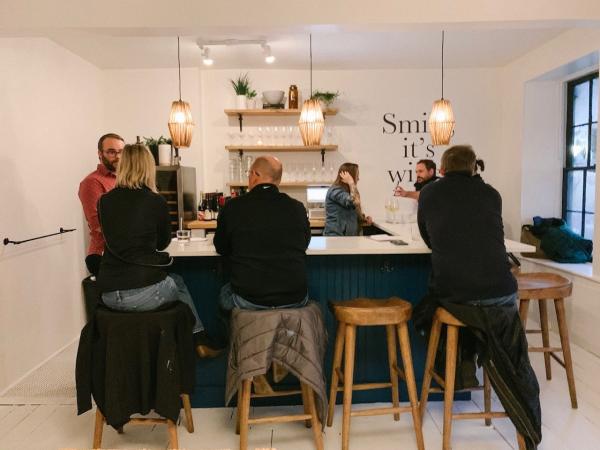 If there's one word to describe Coast Wine House, it's "relaxed." Devoted to the pleasures of shared experiences, Coast takes a contemporary approach to the classic wine shop. When bringing Coast Wine House to life, Dublin native and owner, Dustin Snow, was inspired by his travels out west to put a casual spin on the traditional wine shop. The interior features quaint and cozy seating perfect for winding down after a long day or catching up with old friends. While the exterior has a picture-perfect patio waiting for you to enjoy the sunshine in the heart of Historic Dublin.  
Take one step inside and you'll be welcomed with open arms by someone who is excited to help you find the blend you're looking for.  
Worldly Inspired 
Whether you're a wine connoisseur or wine-curious, Coast Wine House is sure to have something to satisfy. Carrying approximately 150 varieties, Coast prioritizes curating a collection of bottles you can't find anywhere else. From Croatia to California, Coast is ready to hand you a glass of Red, White or Rose. Not into wine? Coast Wine House also pours craft beers, cocktails and delicious zero-proof creations. But before you leave, enjoy one of the many creative small plates made in their on-site kitchen.  
Good Vibes All Year Round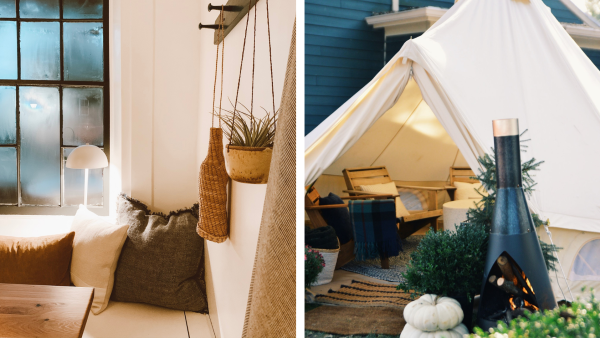 Come for the wine, stay for the vibes. Coast Wine House is an expert at creating the perfect atmosphere for any occasion. Along with its Instagram-worthy décor, Coast makes sure to make the most of each season with a specially curated menu. Such as Eventide, a summer concept inspired by their love of the coast. Or the Weinhaus, which brought the coziness of winter in Germany to Dublin. Not to mention the one-of-a-kind outdoor seating. Enjoy the colder months while staying warm in The Outpost, a heated tent right on the lawn. Or gather your favorite people and enjoy the evening around The Family Table, big enough for 10!  
No matter the time of year, there's always something to do at Coast. Make sure to stop by throughout the year for tastings every month or book the space for your next private event.  
Next time you find yourself in Historic Dublin, head over to Coast Wine House to sit back, relax and cheers to a wine experience you'll find Only in Dublin.  
Visit Coast Wine House at 75 S High St, Dublin, OH 43017. Just a short walk from ample parking and local shops in Historic Dublin. 
Where should we go next? Share your Dublin hidden gems with the Only in Dublin crew using #OnlyinDublin or fill out the form here.