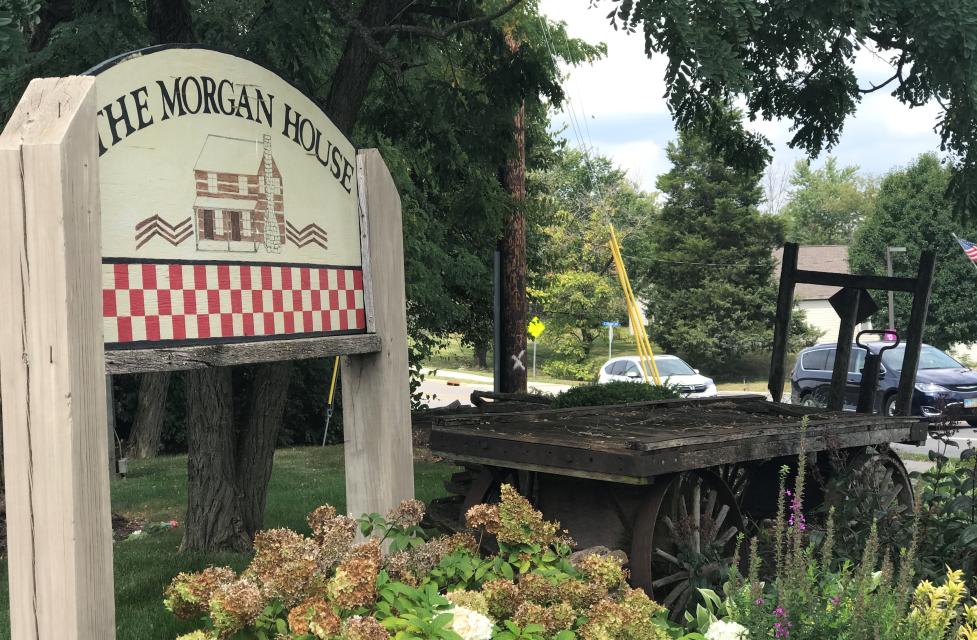 "The place is amazing! You can definitely get lost with all the decorations and ambiance! Special notes for the restaurant and The Morgan House soup! Just delicious!" - Andrea Carmi, Google Reviews  
The reviews are in and The Morgan House is truly a sight to see. With an ever-changing inventory of seasonal home décor, furniture, and specialty foods offerings, this log cabin has transformed into 18,000 square feet of shopping and dining bliss that you can find Only in Dublin. 
History 
Before The Morgan House came to be the destination, we all know and love, the Weaver family owned the original log cabin during the Civil War. It wasn't until Confederate General John Morgan brought his troops north on one of his infamous raids, they commandeered the farmstead and 200 Confederate troops camped out on the Weaver's property, hence the name "The Morgan House."  
Aspiring gift-shop owner and Dublin native Kendra Heinlen bought the small farmhouse, moved it from Southeast Ohio to its current home on Glick Road and opened in 1985. She wanted to create a whole-afternoon experience for guests where they could enjoy lunch and browse unique items. Today her son, Travis, acts as the general manager of The Morgan House after working in the shop since his college days.  
Restaurant  
Before you make your way into the four-story gift shop, you'll want to fuel up in The Morgan House Restaurant. Step into the original log cabin and be welcomed by the roaring fireplace and delicious smells of their widely popular menu. Warm-up with the comforting roast beef bake filled with classic roast beef and horseradish sauce topped with a flaky croissant and melted provolone cheese. Or opt for a classic chicken salad croissant made with their famous house-made chicken salad. Don't ditch dessert. Indulge in the pie of the day, which is ever-changing and is always made in-house.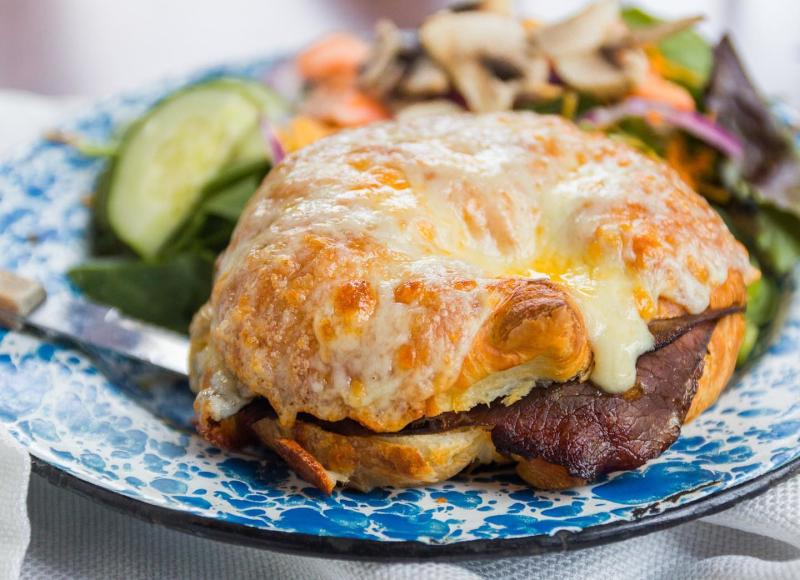 Shopping  
If you plan to do some shopping at The Morgan House after your meal, you'll want to clear your afternoon. With four floors and 18,000 square feet of gifts, treats, furniture, clothes and jewelry, you can expect to spend hours exploring and finding hidden treasures throughout the massive store.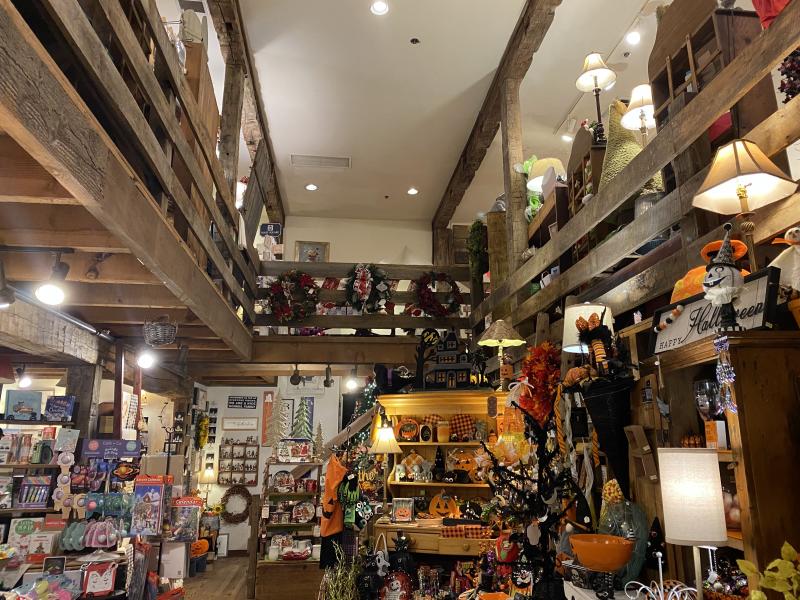 Home Décor  
Whether you're looking for a few finishing touches or redoing an entire room, The Morgan House can help. Their furniture and home accents department carries a wide range of contemporary styles featuring everything from quality upholstered furniture to handcrafted storage. Unique home accents include lamps, indoor and outdoor lighting, mirrors, artwork, and tabletop accessories.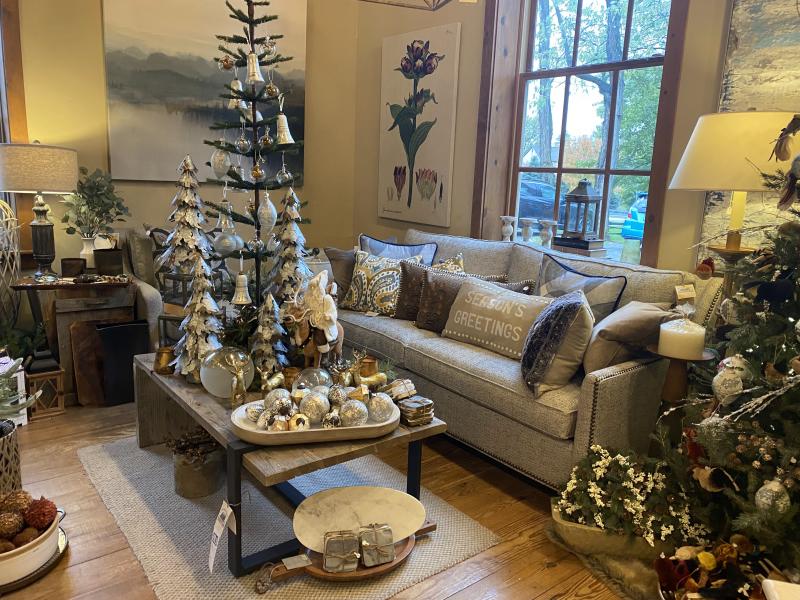 Treats & Snacks  
Elevate your dinner parties and happy hours with all of the unique treats found in The Morgan House. With an entire room devoted to gourmet snacks and treats, you'll be overwhelmed with the selection of local jams and honey, baking mixes and the delicious variety of coffees, teas, candies and kitchen essentials.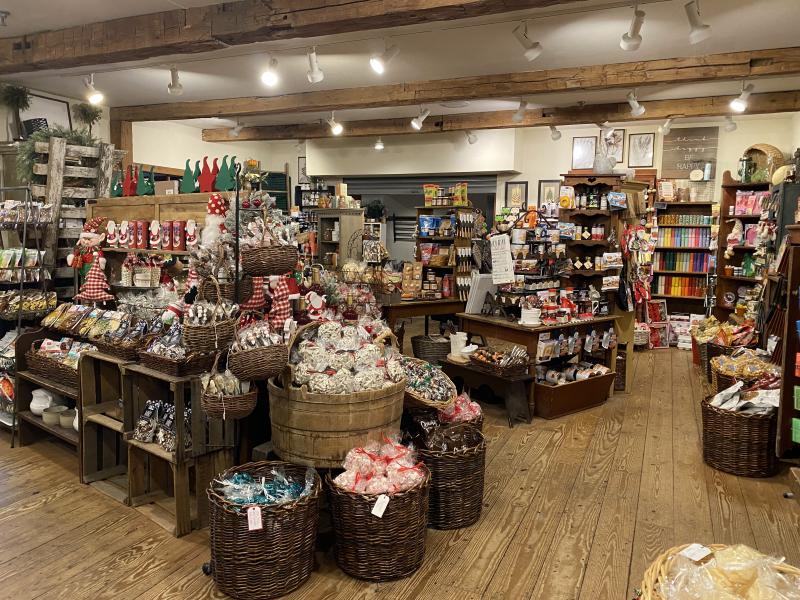 Seasonal Goodies  
Winter, spring, summer, fall, The Morgan House has it all! Widely known for their winter holiday display, The Morgan House turns into a true winter wonderland. Around every corner, you'll find Christmas trees decorated with one-of-a-kind ornaments, seasonal serving ware for your holiday feasts and candles that will light up your home. No matter the season or holiday, The Morgan House is sure to have the items you need to spruce up your space.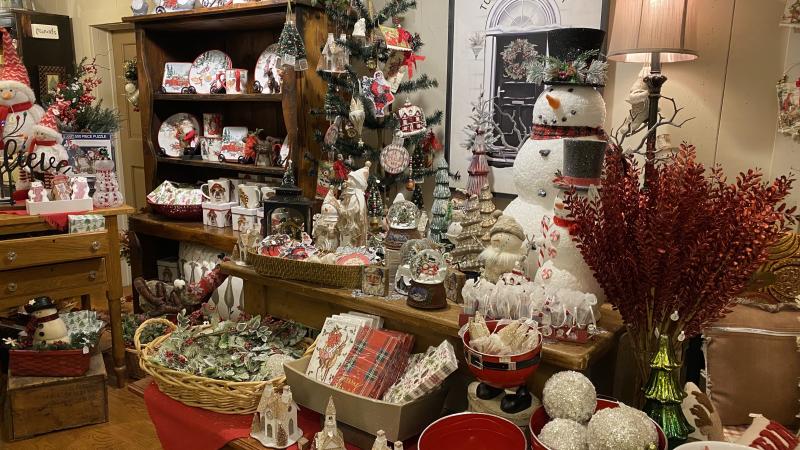 One step inside and you'll understand what makes The Morgan House so special. From incredible dining to a gift shop you can get lost in, it's truly an experience that you'll find Only in Dublin. 
Visit The Morgan House at 5300 Glick Rd, Dublin, Ohio 43017.  
Hours 
Monday-Saturday: 10 am – 6 pm (Kitchen open 11 am – 3 pm)  
Sunday: 12 pm – 5 pm (Kitchen open 12 pm – 3 pm)  
Where should we go next? Share your Dublin hidden gems with the Only in Dublin crew using #OnlyinDublin or fill out the form here.