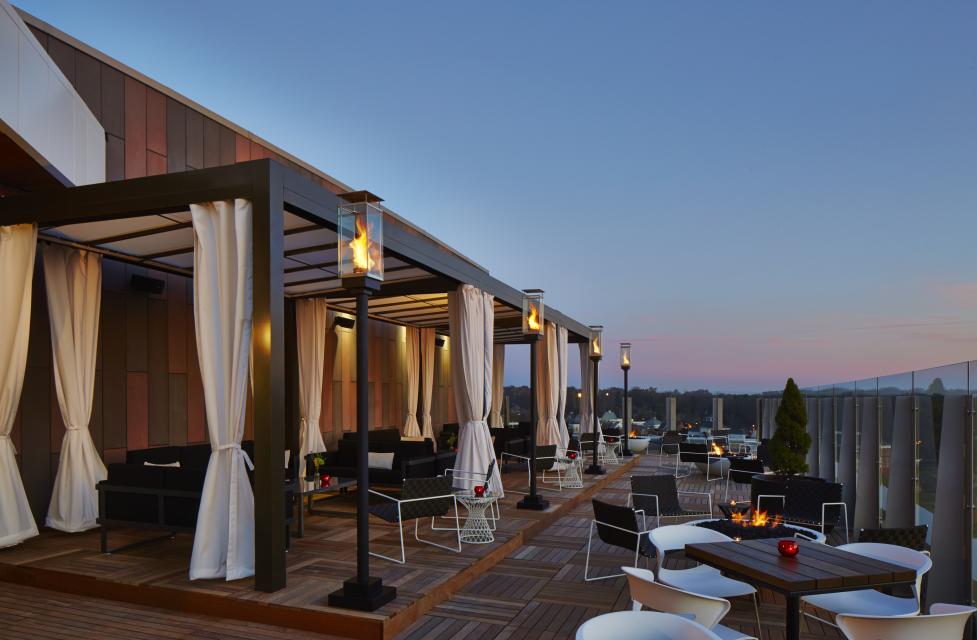 "I am SO PLEASED! Wow... Just Wow!!! A MUST TRY! The ambiance, the service, the food, the presentation, the prices, the drinks, EVERYTHING was on point! VASO has made me a believer, raving fan, and loyal follower." - Ira Daniels, Google Reviews  
You heard it here first. VASO Rooftop Lounge is an experience you can't miss when you're in Downtown Dublin. Located on the eighth floor of the AC Marriott Columbus Dublin at 6540 Riverside Dr, VASO offers unique drinks, delicious food and a stellar view that you can find Only in Dublin.  
Take a closer look at Dublin's rooftop bar.  
One-of-a-Kind Cocktails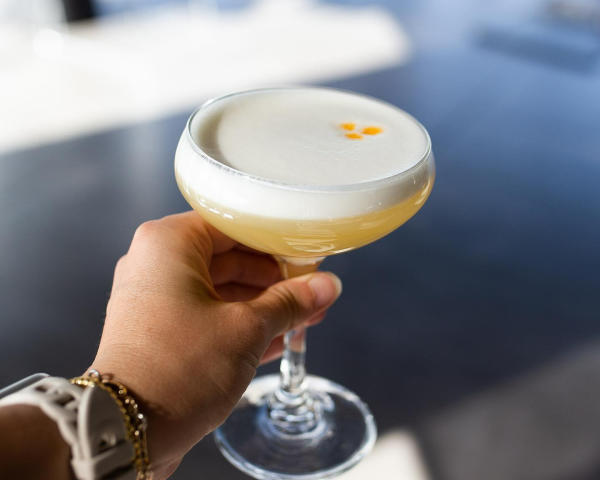 Forget your Vodka Soda, the cocktails at VASO are unlike any other. Developed by the bartenders themselves, each drink is carefully crafted and perfected before it ends up on the menu. The "La Havana," created by Lauren Pierce, is a leveled-up Pina Colada made with Plantation 5-year rum, Bacardi spiced rum, coconut cream, cinnamon, allspice, sweet potato and lemon.  And Kevin Rathbone's creation, "Yes Chef," is made of sesame chili-infused Toki Japanese whiskey, vanilla liqueur, lemon and egg white. Remember, VASO's drink menu is ever-changing, so hurry on over before they're gone.  
If you're still looking for your favorite classic cocktail, VASO's bar is fully stocked, and they're happy to make you whatever you please. The VASO G&T, gin and tonic, has been a classic since day one.  
Views Year-Round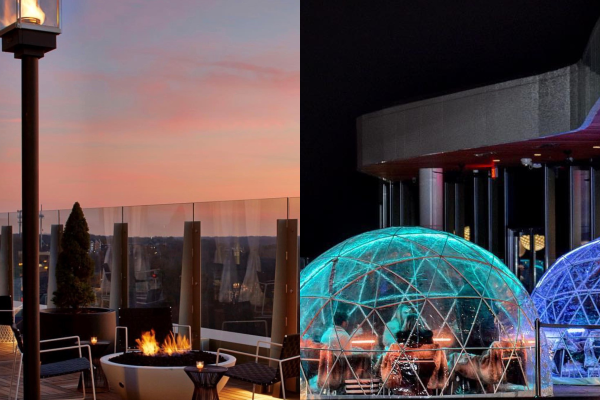 Winter, spring, summer or fall. No matter the season, VASO's rooftop patio provides some of the best views in Downtown Dublin. Enjoy the summer evenings overlooking the city with a cocktail in hand on their picturesque open-air patio, or rent out a cabana for your friends. When the temperatures drop, stay warm in the iconic igloos that allow you to enjoy the outdoors without the elements. Complete with cozy fur-covered chairs, blankets, call pods and twinkling lights, this is a winter experience you won't want to miss. If you can't get a seat outside, the views from inside are just as good with comfy lounge seating and floor-to-ceiling windows.
Views aren't the only thing VASO is known for. They know how to throw a killer party; from New Year's Eve DJ sets to Fourth of July firework viewings, VASO likes to go all out. For a full schedule of events, click here.  
Spanish-Inspired Eats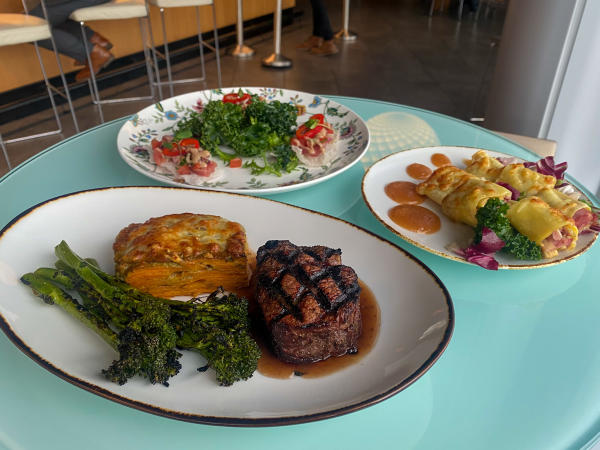 Whether you're looking for some happy hour bites or a full dinner, VASO serves something for every appetite. The menu is broken down into three sections. Picar means "to nibble," and this section has the perfect selection for those who are looking for something small during happy hour. Tapas or small plates are great for friends who are looking to order a little bit of everything. Try the Smoked Duck Cannoli or Spanish Arancini.  If you're hungry for a full meal, then check out the "Platos" section of the menu for large plates such as Grilled Filet Mignon or Butter Chicken Meatballs. No matter what you pick, VASO's menu is sure to please your palate.  
If you're ready to get a new perspective of Dublin, then take the glass elevator to VASO Rooftop Lounge for vibes you can find Only in Dublin.   
Visit VASO Rooftop Lounge at 6540 Riverside Dr. On the 8th floor of the AC Hotel Columbus Dublin.  
Hours: 
Sunday: 2 p.m. - 10 p.m. 
Monday - Thursday: 4 p.m. - 12 a.m.  
Friday: 4 p.m. - 1 a.m.  
Saturday: 2 p.m. - 1 a.m.