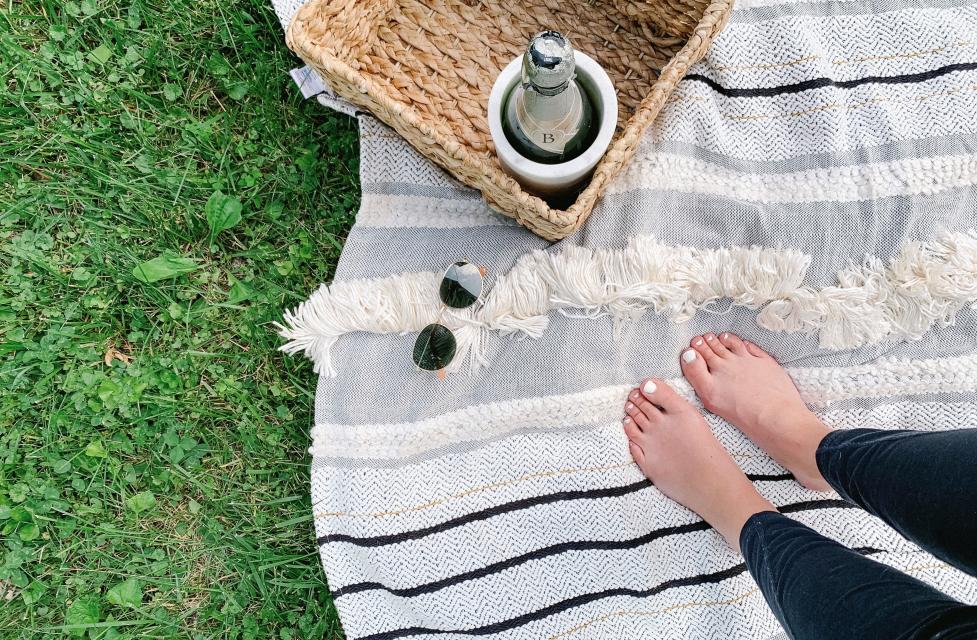 Dublin is home to many hidden gems - beautiful outdoor spots that locals and visitors alike love to explore! Dublin is home more than 60 developed parks; each one offering a unique experience. Pair that with some of Dublin's favorite restaurants and you are ready for a scenic picnic. Whether you're looking for a quick lunch and some adventure or a relaxing meal in a quiet spot, Dublin has something you will love.
Perfect Parks for a Picnic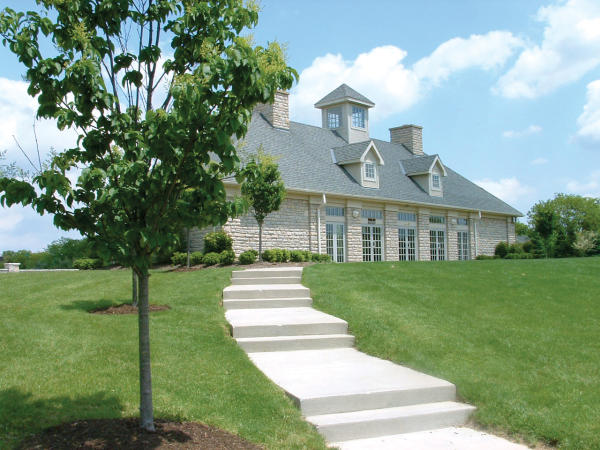 Coffman Park
Located in the center of Dublin, Coffman Park is the site of City Hall and one of Dublin's oldest homes, the Coffman Homestead. It's an art gallery and the grounds of the famous Dublin Irish Festival. This has been home to many weddings, family reunions, frog jumps, and a Guinness Book of World Record-setting Irish Jig. Today, this park is home to lighted basketball and tennis courts as well as a skate park.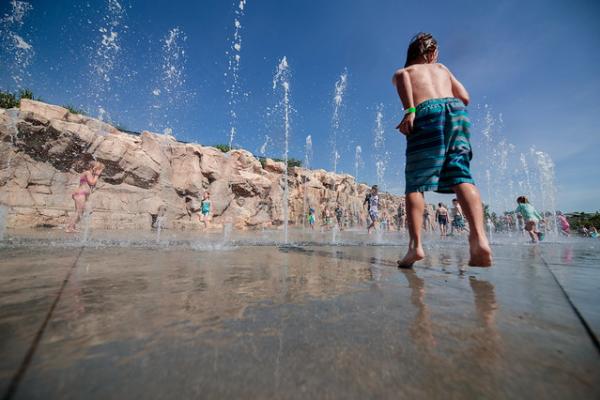 Ballantrae Park
Ballantrae Park is the perfect place to go with kids! They will love the spray fountains surrounded by hills, perfect for climbing and splashing. Bring a blanket for the grassy area or post up at one of several permanent tables. This location is home to one of Dublin's most-loved pieces of public art, the Dancing Hares.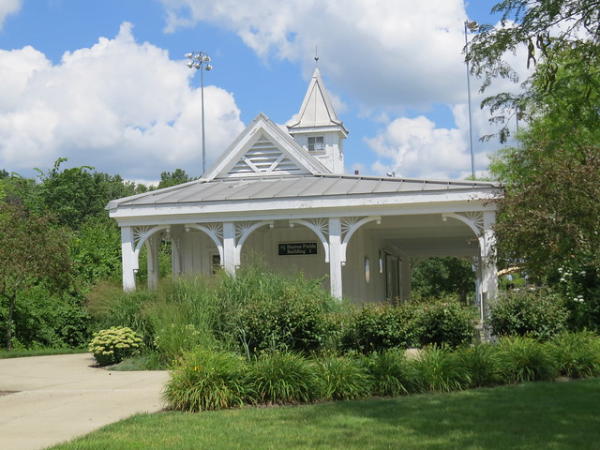 Darree Fields Park
Set outside of the hustle and bustle of the center of Dublin, Darree Fields Park has walking paths, playgrounds, and public art. On the weekends, the fields at this park will be busy with youth soccer and baseball games, but there are plenty of places to play and open shelters to enjoy a picnic in.
Scioto Park
With river access, public art, and open shelters, Scioto Park has plenty to offer as a picnic destination. Have lunch with Leatherlips, a 12-foot sculpture of the Wyandot Native American Chief. This is a perfect spot for a picnic and a photo opp. Snap your own photo with Leatherlips!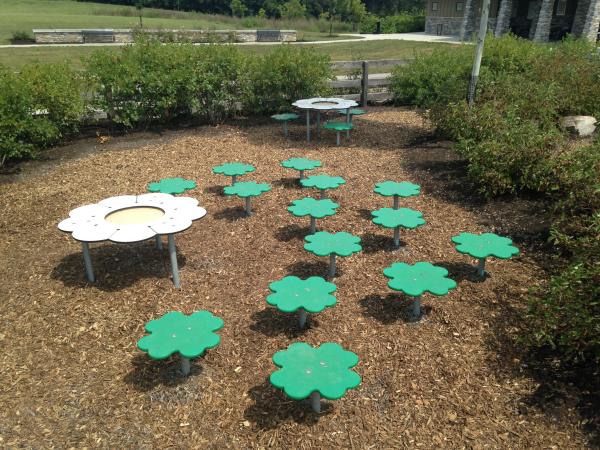 Amberleigh Park
Amberleigh Park is perfect for those with younger children. The playground at this location is set up like a little village. Your kids will enjoy living like little adults for the day. Take your lunch to their large covered seating area and refuel after a fun day of playing. This park is unique in that it offers river access as well as a kayak slide that takes you right into the river!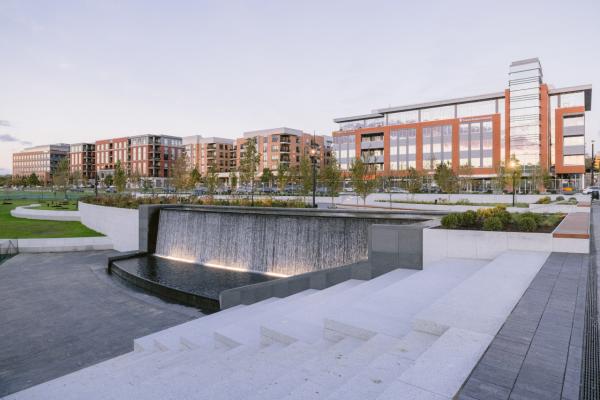 Riverside Crossing Park
If you're still wanting to enjoy the great outdoors without being too far from the action then look no further than Riverside Crossing Park. Sitting right at the edge of Bridge Park, enjoy breathtaking views of the Scioto River and Dublin Link Pedestrian Bridge while enjoying your lunch surrounded by gorgeous water features. 
Click here for more information about parks & the outdoors in Dublin!
Quick Bites for a Picnic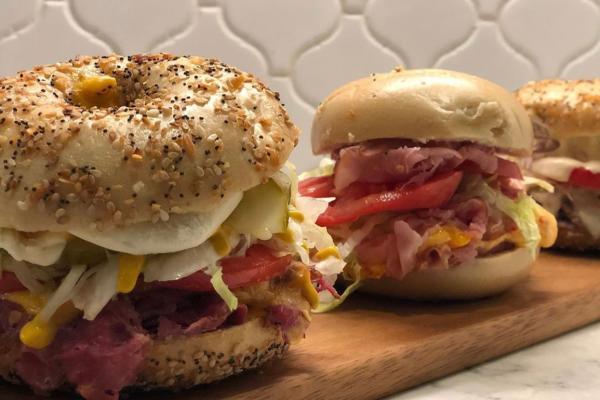 Frank and Carl's
Frank and Carl's is the perfect place to pick up some specialty bagels, sandwiches, soups or salads to enjoy on your day out at the park. Everything is perfect for your day on the go.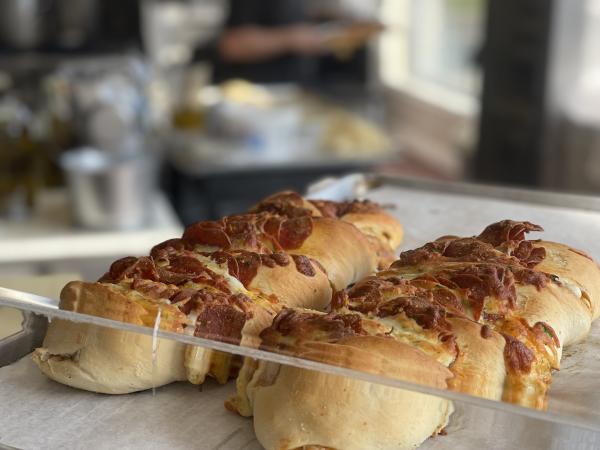 Vincenzo's 
Vincenzo's offers prepared foods made the way they are in the Abruzzi region of Italy. All you need to do is come in, select from their fully prepared antipasti and entree dishes, heat and serve.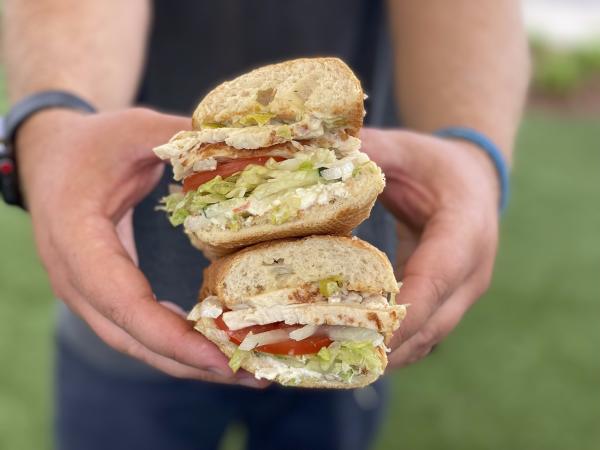 Firehouse Subs
Pick up a sub or a salad from Firehouse Subs on your way to your day out at the park! Their specialty subs are fairly large and perfect to share. Grab a bag of chips and packaged cookie or brownie on the side.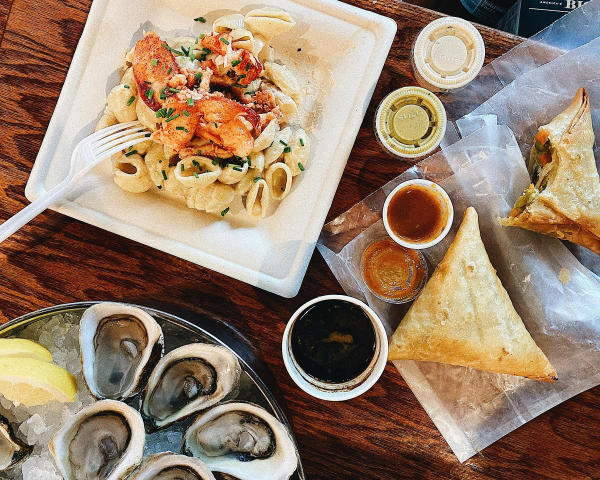 North Market Bridge Park
Sushi, pizza, tacos, lobster and more! The North Market Bridge Park offers something for even the pickiest of eaters. And with everything served in to-go containers, it makes your picnic packing that much easier.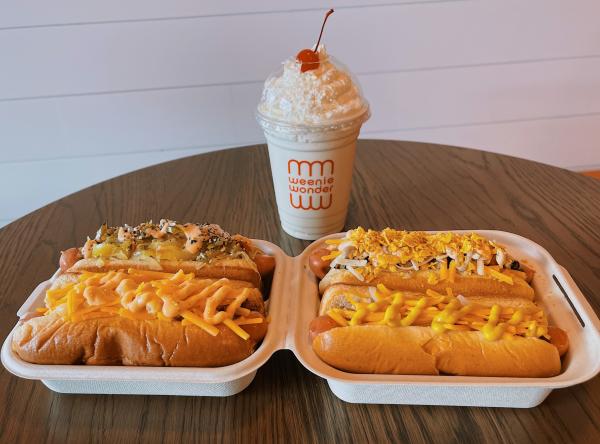 Weenie Wonder
Forget what you know about the traditional backyard hot dog because Weenie Wonder is turning it on its hind legs. Featuring a slew of gourmet dogs, Weenie Wonder offers over 30 toppings, allowing guests to fully customize the hot dog of their dreams. Grab an All-American classic such as the Wonder Coney or come up with your own crazy creation. And don't forget the JoJo's to finish off your perfect picnic meal.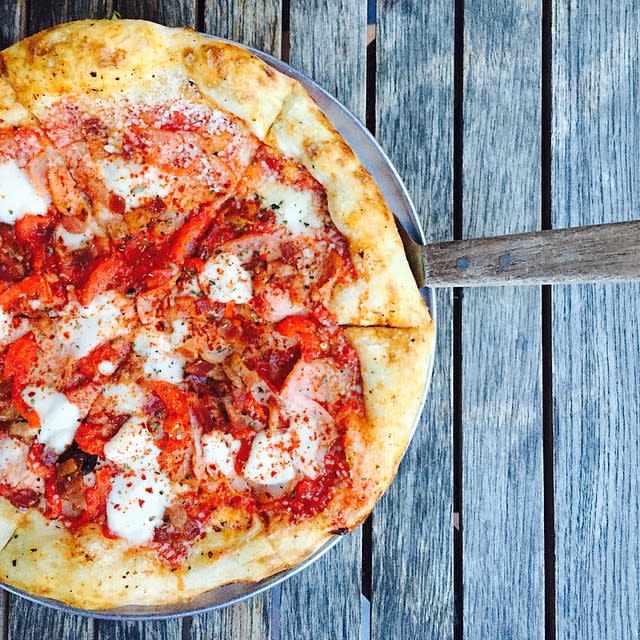 Harvest Pizzeria
Box up a pie and head to the park. Harvest Pizza offers all the classics you love but specializes in unique tastes like almond pesto pizza and the Geary Street, topped with ocean clams. Ask about their current specials when you visit - they are always unique and delicious.
And a picnic isn't complete without a sweet treat. Pick up dessert from one of Dublin's decadent sweet shops: 
It's picnic season in Dublin, Ohio. Share your best spots with us using #SoDublin.
Click here for more Dublin dining.