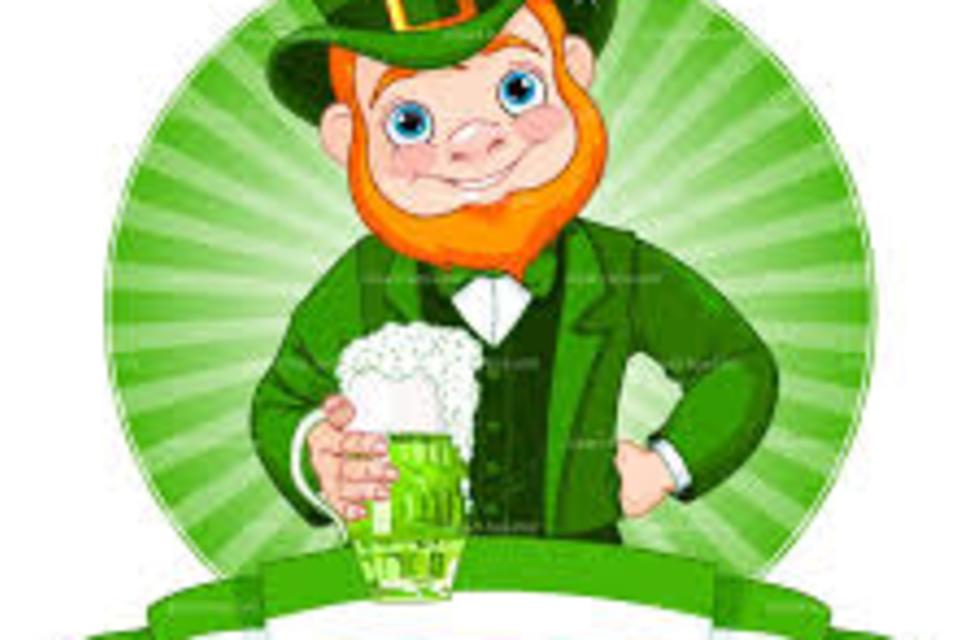 The greenest day of the year is only a few weeks away and we want you to be prepared. Use this guide to make sure you get the most out of your St. Patrick's Day experience in Dublin, Ohio.
Stay:
Dublin is home to 15 hotels offering a range of options for your weekend stay. Dublin's array of hotels offer different amenities to suit your group. From suite-style hotels, to properties with Irish flair, you're sure to find the perfect home for the weekend. For a full list of hotels, amenities, and booking information, click HERE. Some Dublin hotels even offer an Irish brogue wake-up call!
Dress to Impress:
You can't celebrate St. Patrick's Day in Dublin without an Irish inspired outfit... Green bead necklaces, shamrock sunglasses, and flashing rings are all accepted. For a more traditional look, stop into Ha'Penny Bridge Imports of Ireland to find items directly from the Emerald Isle. Irish jewelry, avoca woolens, hats, traditional kilts and more can be found at this Dublin, Ohio staple. Don't forget to check out other Irish Approved shops in Dublin.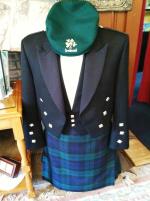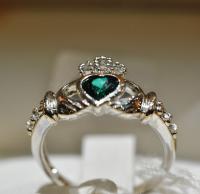 Park for FREE:
Once you've unloaded the car and dressed for the occasion, where do you park? Save your green for Irish fun and park for free in one of Historic Dublin's three lots to accommodate your daily activities around town. The parking map is available HERE. If those spots are full, Metro Place, Kroger Parking Lot and the Dublin Library offer extra parking for the St. Patrick's Day Parade.
Eat and Drink:
If you want the full Irish experience, stop into one of our Irish pubs and taste-test some Irish Approved food. Brazenhead offers an Irish reuben, Guinness beer-battered fish and chips, and an Irish interior design which mimics Dublin, Ireland's oldest pub. Enjoy an extensive drink selection (including green beer) as well as live music to enjoy your meal with Irish Attitude. The Dublin Village Tavern also offers an Irish ambiance and menu items such as an Irish Egg Roll, Irish Car Bomb Brownie and the Irish Kettle Dinner.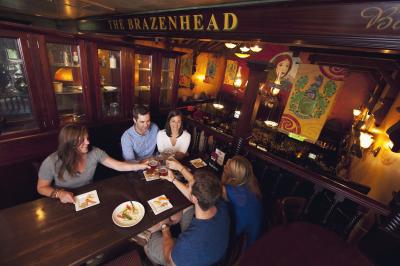 Irish Activities:
Start off the day with a Pancake Breakfast and the inflation Celebration to see the parade balloons come to life. Grab your spot for the greenest and grandest St. Patrick's Day Parade where you'll see Irish dancers, bagpipers, floats, bands and even St. Patrick himself march through the streets of Historic Dublin. After the parade, head to Dublin's St. Patrick's Day party... The Blarney Bash! With a DJ, Irish entertainment line-up, Irish dancers, food trucks, drinks, and a lot of Blarney, The Blarney Bash is the perfect place to show off your Irish Attitude. Go to the Bash in true VIP style with the VIP Blarney Bash package.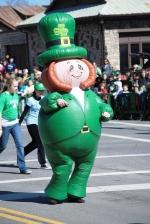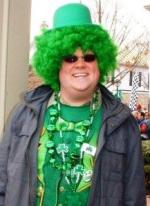 Want to do it all for free? Enter to win the ultimate St. Patrick's Day Getaway in Dublin, Ohio. The grand-prize winner receives a 2-night weekend stay at Hilton Garden Inn, Blarney Bash VIP tickets, 1 Stop Bead Shop jewelry, and more! The winner be drawn on February 22. Enter daily HERE.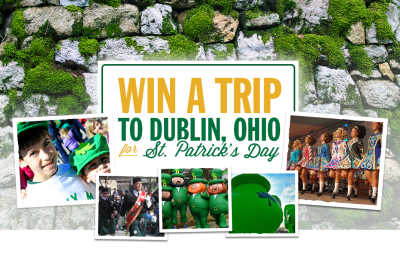 Use #SoDublin for all of your posts and photos to be featured. We can't wait to see you there!