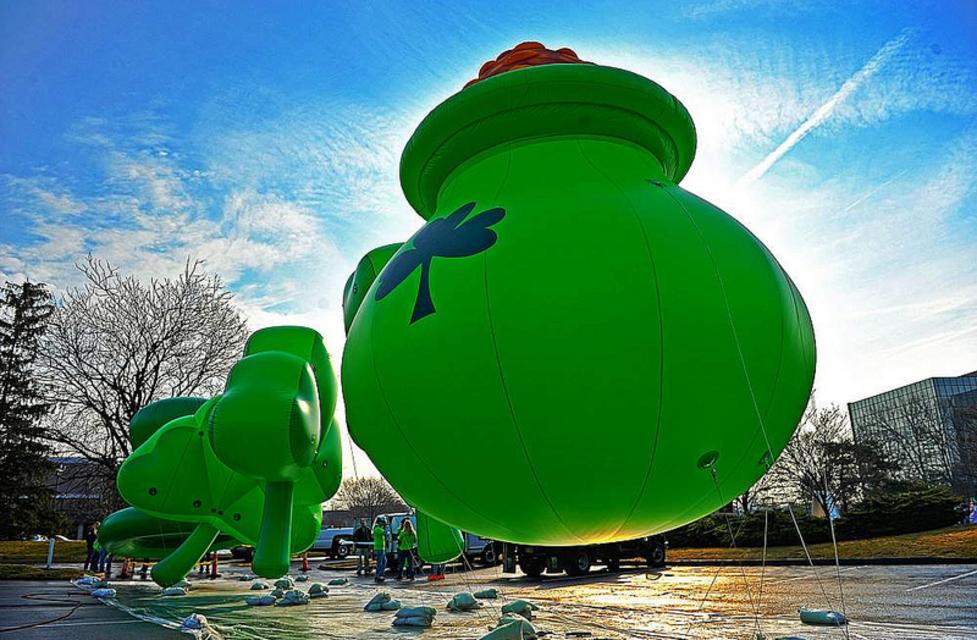 In the City with Irish Attitude, no St. Patrick's Day goes uncelebrated. And while we can't gather together as we have in years past, we've still got big plans to celebrate the greenest and grandest day of the year. So grab your green and head to Dublin for a socially distanced St. Patrick's Day.
Bonus: If you're not quite ready to visit us in-person, you're in luck! Each activity comes with an alternative way to celebrate at home.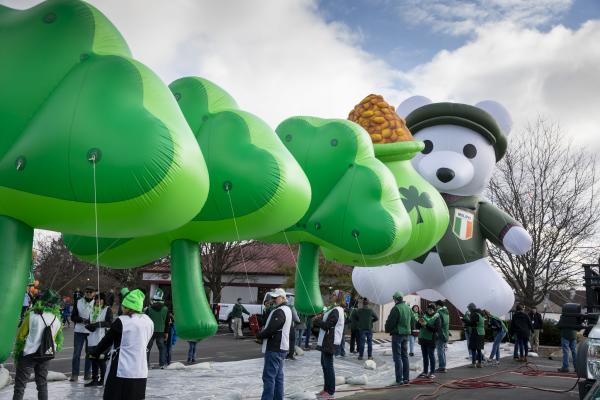 St. Patrick's Day Reverse Parade
Where: Darree Fields Park
When: Saturday, March 13 at 11 a.m. – 1 p.m.
Experience Dublin's St. Patrick's Day Parade in a whole new way. The reverse parade allows you and your bubble to see all the floats, giant inflatables, bagpipes, and more from the comfort of your own car. You drive through Darree Fields while all the parade units will are stationary on display throughout the park. Get all the details here. 
How-to at Home: Watch past Dublin, Ohio St. Patrick's Day Parades on our Youtube here.
Listen to our "Socially Distanced St. Patrick's Day" Spotify playlist here.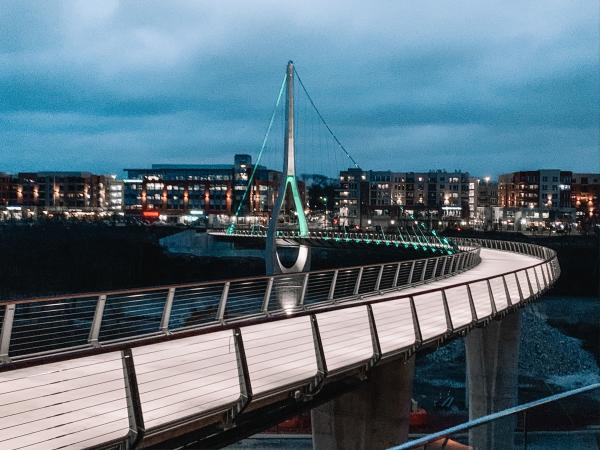 The Dublin Link Lights Up for St. Patrick's Day
Where: The Dublin Link Pedestrian Bridge, Downtown Dublin
When: March 12-17
The Dublin Link pedestrian bridge connects Bridge Park and Historic Dublin making Downtown Dublin the perfect place to park, walk, shop, and eat for St. Patrick's Day. Visit an Irish pub, pick up an Irish keepsake and stick around until dusk to see the Dublin Link lit up green for St. Patrick's Day. 
How-to at Home: Take a virtual tour of the Dublin Link here.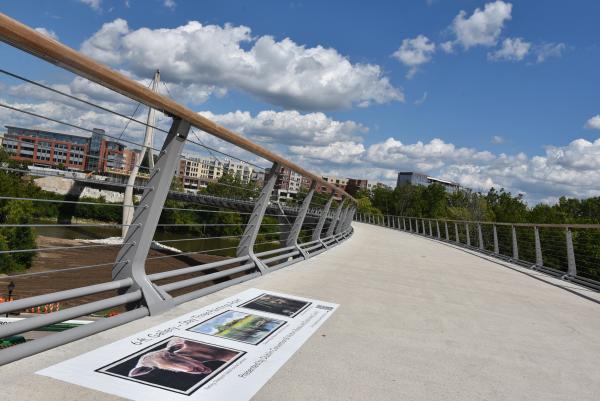 6-ft Gallery: Irish Showcase
Where: Throughout Downtown Dublin
When: March 8-29
Take a self-guided, street gallery tour of local artwork inspired by scenes of Dublin, Ireland. Four local, Dublin artists are featured throughout Dublin right on the streets and sidewalks. Remember to social distance and stay three paintings apart. See a map of where you can find gallery installations here.
How-to at Home: View all the artwork and artist details on the Dublin Arts Council website here.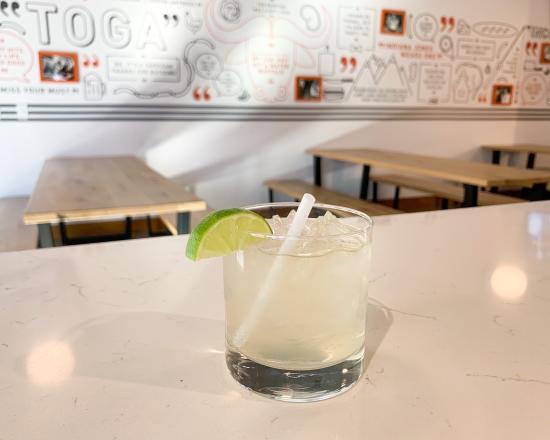 Celtic Cocktail Trail Digital Pass
Where: 18 Dublin Restaurants
When: Year-round starting March 13
Dublin's restaurants are serving up cocktails with Irish flair! Sign up for the digital Celtic Cocktail Trail pass and start sipping your way through Dublin's dining scene. Pick where to start, visit the restaurant, order a Celtic Cocktail or another spirit of your choice, and win prizes along the way! Complete six stops and redeem a koozie and complete 12 to redeem an exclusive Celtic Cocktail Trail t-shirt. (Not recommended to be completed in a single day, of course.) See all the stops and get your pass here.
How-to at Home: Use these recipes to make your own Celtic Cocktails
Order carryout from one of our many Irish pubs. Check them all out here.
Irish Fairy Door Trail
Where: 12 Unique Shops in Downtown Dublin
When: Year-round
Do you believe in fairies? Whether you do or not, you will believe in Fairy Trails after a tour of Downtown Dublin's unique retailers. From ice cream and cupcakes to jewelry and toys, you'll find much more than fairy doors on this free scavenger hunt. Pick up or print your trail guide, visit the stores on the map, find the fairy door and write down the fairy name at each stop. Find them all and redeem a Fairy Door Trail t-shirt. See all the stops and details here.
How-to at Home: Print this DIY Fairy Door and let your wee ones create a magical door of their own.
Leapin' Leprechauns Park Hunt
Where: Darree Fields 
When: March 1 - 12
Do you have the luck of the Irish? Leprechauns have been running around Dublin's park hiding fun St. Patrick's Day signs are Darree Fields. Visit anytime during park hours (sunrise to sunset) and try to find as many signs as you can. Submit your guess of how many signs the Leapin' Leprechaun left and be entered to win a St. Patrick's Day prize! Submit your guesses and learn more here.
Irish attitude exists year-round in Dublin, but we take it to a whole new level of St. Patrick's Day. Enjoy these socially distant activities and make plans to come back for the greenest grandest day of the year in 2022!
Share your memories with us using #SoDublin and find more Dublin happenings here.