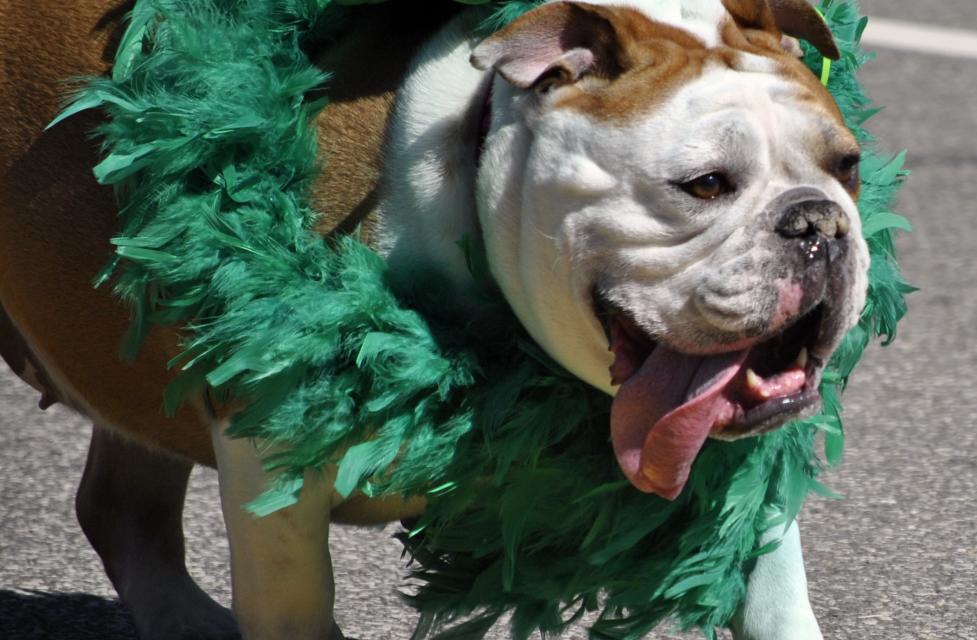 Saturday (March 15) is not quite St. Patrick's Day … but here in Dublin, Ohio, we simply can't wait to celebrate.  Come join us for an all Irish Weekend in Dublin, Ohio.
Thursday the Historic Dublin Business Association is kicking the weekend off with Prep for St. Patrick's. Learn some Irish dance moves at the Dublin Library, ride a trolley stopping throughout the district, enjoy Irish food & drink specials at one of the many restaurants and buy some clothes with an Irish flair as the shops will be open late.
Come to town on Friday night and stay in one of our 14 hotels.  Compete in the Best Legs in a Kilt contest at 6 p.m. Friday at the Brazenhead, 56 N. High St. The contest is sponsored/hosted by Ha'penny Bridge Imports of Ireland and the Brazenhead. Registration is $10 and you can even rent a kilt for an additional $5 (while supplies last). In addition to great legs, participants will be judged on strut, confidence and the sway of the kilt.  Bribing the judges is encouraged and all monetary donations go to charity. Be one of the first 17 people to register by calling 614/889-9615.
Whole Foods Market offers a fantastic special every Friday evening – 5 after 5. For $5 you can sample five wines with five food pairings from 5 p.m. to 7 p.m. This Friday they will be featuring wines and foods from Ireland.
Start the day early on Saturday (March 15) with a longtime Dublin tradition:  the Lions Club Pancake Breakfast.  Fill up on pancakes and other breakfast treats before you head out and watch the parade. Win a variety of prizes during the ongoing raffle. (Sells Middle School, 150 West Bridge St.)   7 a.m. – 11 a.m. Sells is also a great place to park for the morning as the parade goes right in front of the building!
Prior to the parade, don't miss a live performance from The Hooligans at 10 a.m. at the judges' stage in front of Indian Run Elementary.
Dublin, Ohio celebrates its Irish heritage with a mile-long parade of floats, bands and bagpipers, not to mention the Grand Leprechaun.  The city-sponsored parade steps off at 11 a.m. from Metro Place North and heads into Historic Dublin. (Don't forget to wear your green!)
After the parade, march down the street to The Brazenhead.  The traditional Irish pub (with the bar being imported straight from Ireland) offers great food, Irish music and dancing.  Starting at 12 noon, patrons can tap their toes to live music by Bob Ford & the Ragamuffins, Jenkins & Scott (at 4 p.m.) and McIans (at 8 p.m.)   In addition, there will be two performances by The Capital City Pipes and Drums Band and the Richen Timm World Championship Irish Dancers.  Enjoy traditional Irish food specials and plenty of free giveaways all day!
Stroll the streets of Historic Dublin and shop, taking advantage of special St. Patrick discounts or giveaway treats.
On Monday, St. Patrick's Day, the fun continues in Dublin with more Irish events!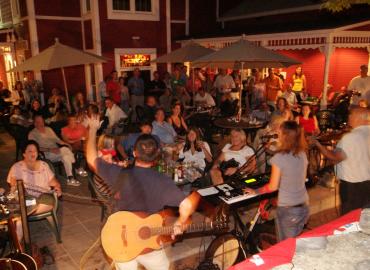 Mezzo is hosting an Irish Family Dinner. Enjoy live music, strolling entertainers, a kids buffet and plenty o'food and drink specials. Call ahead for reservations as this event sells out!
Brazenhead Irish Pub continues their live music line-up starting with Brian Day at noon, Hat Trick Trio (at 4 p.m.) and Plow Kings (at 8 p.m.). In addition, there will be performances by Pipes and Drums and Irish Dancers. Enjoy traditional Irish food specials and plenty of free giveaways all day!
Join Whole Foods Market for a St. Patrick's Day Party! Their 6-pack Monday event – complete with food stations and beer tastings – will have an Irish flair for the evening with live music and entertainment. 
For more information about the Dublin, Ohio March 15, 2014 St. Patrick's Day Events, visit www.IrishisanAttitude.com or call 800/245-8387.