When fall comes to an end I wait all year long to get my hands on that one flavor that takes me back to the kaleidoscope of color and the cool, fresh air. The flavor that reminds me of the time of year I can slip into my most comfortable boots and sweater…. PUMPKIN.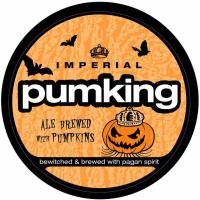 Dublin is especially gorgeous during the fall season and has no lack of unique pumpkin product for you to savor the fall feeling.  As a serious pumpkin enthusiast, here's a few I would recommend.
Mellow Mushroom: Seasonal beers are a great way to get in the fall mood. Mellow Mushroom has tons of craft beers on tap and always has the latest seasonal. PumKing is one of my personal favorites. Ask for the cinnamon sugar rim for an extra kick of deliciousness. If this doesn't make you want to hop on a hayride to the pumpkin patch, I don't know what will.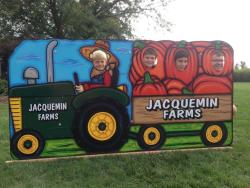 Jacquemin Farms: Speaking of pumpkin patches, Jacquemin Farms is a great outing for the family or a group of friends. Fall Field Days includes 15 acres of Pick-Your-Own pumpkins, fresh vegetables,  hayrides and more. The kids are sure to love Kiddie Playland with a straw maze, grain boxes and giant air toys. Try one of the caramel apples before you leave, I know it's not pumpkin, but I promise it's worth it.
Sunny Street Café: A great twist to the most important meal of the day, Sunny Street offers pumpkin pancakes! These fluffy pancakes are made with real pumpkin and are topped with a tres leches drizzle and homemade cinnamon walnut butter. If you're mouth isn't watering reading this, try the pumpkin waffles of the pumpkin cream muffins….yummmmm!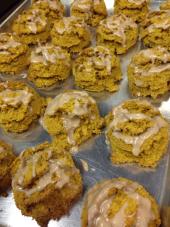 Tehku Tea: Tehku Tea offers over 50 different types of premium loose leaf tea blends. Tehku means "My Tea" in Indonesian and they want you to enjoy their tea the way you like it. The way I like it is PUMPKIN! Try their seasonal Pumpkin Spice Latte or Brown Sugar Cinnamon Latte paired with the made fresh daily pumpkin scones with chai icing. (Known by locals as the best in town)
This is just a small sampling of the fall activities and flavors that Dublin has to offer. For a full listing of fall events visit the events calendar.